Thighs are often considered the best choice for a large tattoo design as they are the most extensive part of the lower body. Indeed, there are different parts of the thigh to choose from: the back of the thigh, the upper part or the side). Thigh tattoos are most often chosen by women.
Since the hips are synonymous with female sexuality and grace, women often seek to emphasize and embellish this part of their body.
Contents:
1. Back of Thigh Tattoo for women
2. Gun Thigh Tattoos for women
3. Dream Catcher Tattoo on Thigh
4. 60+ Examples of Thigh Tattoo Ideas (Flowers, Animals and etc)
5. Men's Thigh Tattoos
6. Thigh Tattoos Pain Level
7. Disadvantages of Thigh Tattoos
Another significant advantage of thigh tattoos for women is that a carefully selected tattoo design will help to emphasize the figure, and cleverly disguise any flaws. It is also worth noting that a tattoo on the thigh can look very erotic!
Back of Thigh Tattoos Ideas for women
One of the most popular themes for thigh tattoos is garters and bows. In most cases, thigh garters are placed symmetrically on both legs.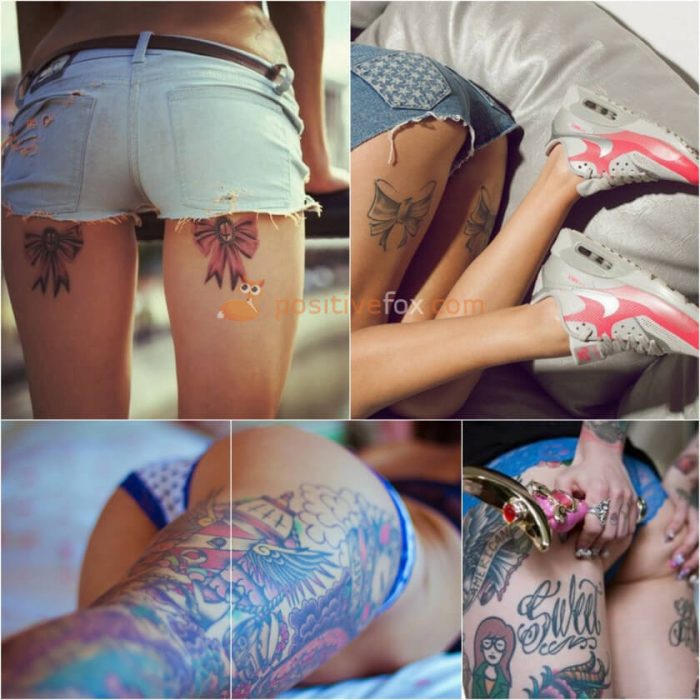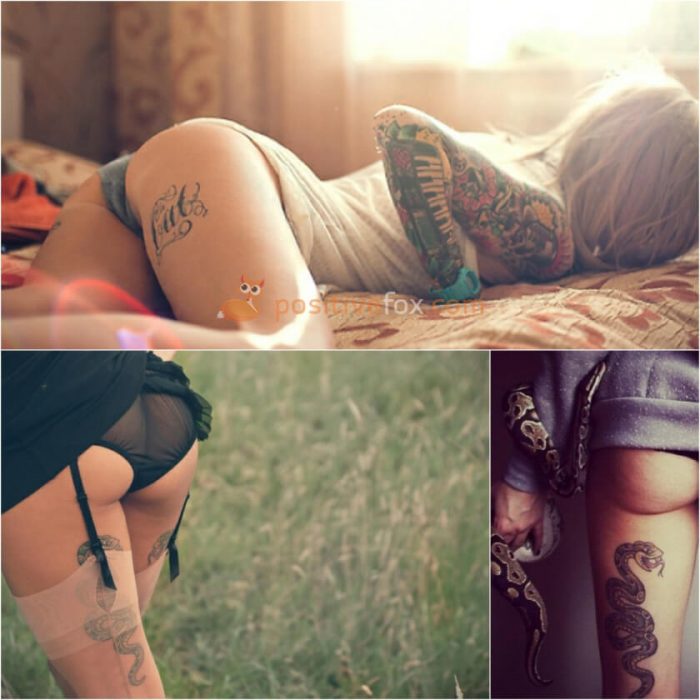 Gun Thigh Tattoos for women
A flirty element can be added by tattooing a gun peeking out from behind the lace garter. A gun thigh tattoo demonstrates a passionate, sexual and adventurous spirit.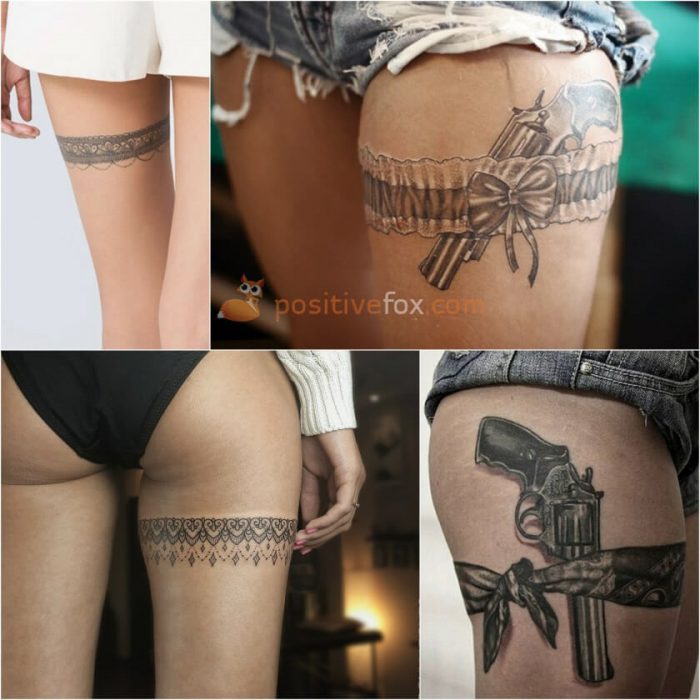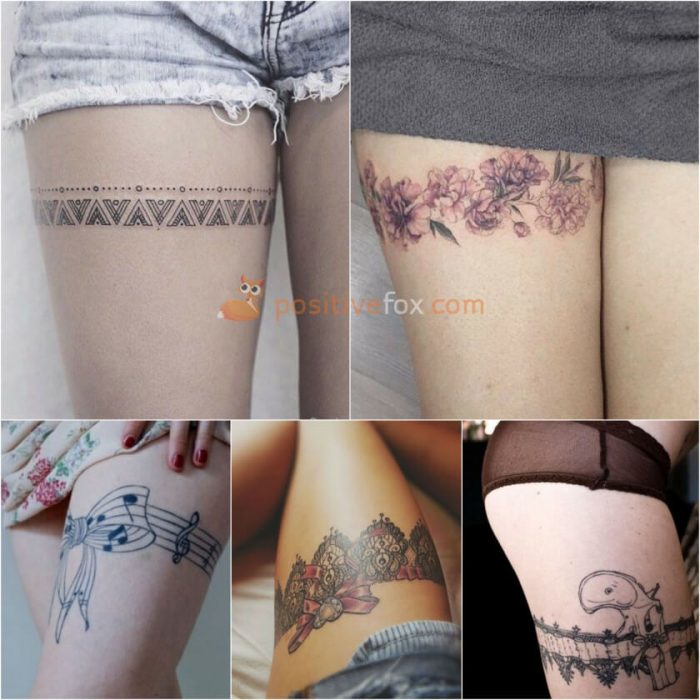 Dream Catcher Tattoo on Thigh
A dream catcher tattoo on a thigh is an absolute hit. It creates an interesting and fascinating picture, which possesses the magical properties of an amulet.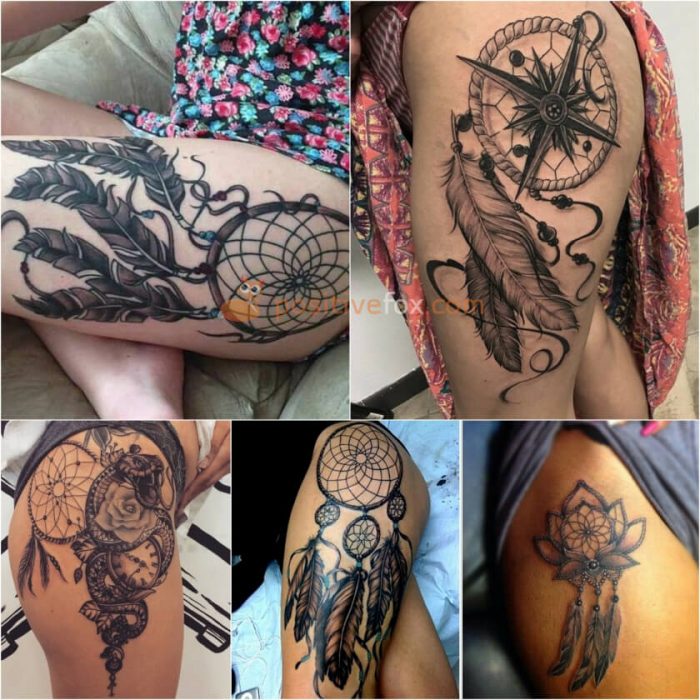 60+ Examples of Thigh Tattoo Ideas (Flowers, Animals & etc)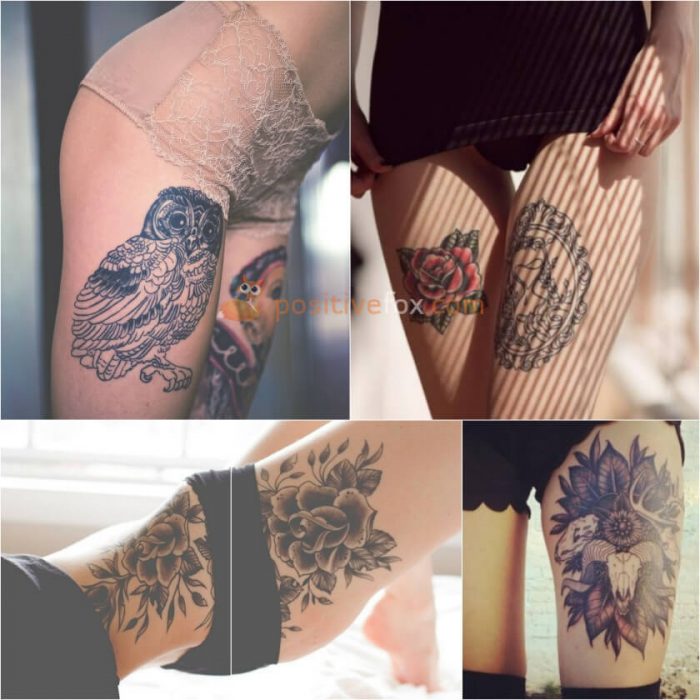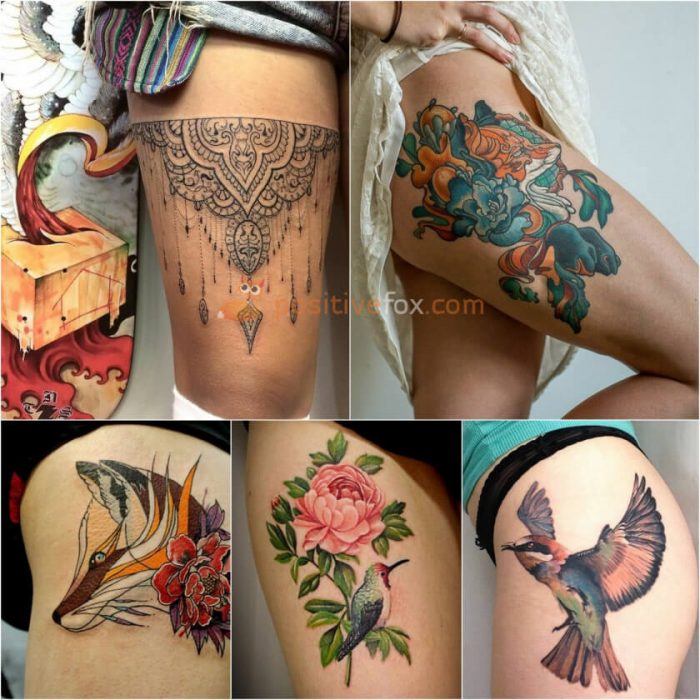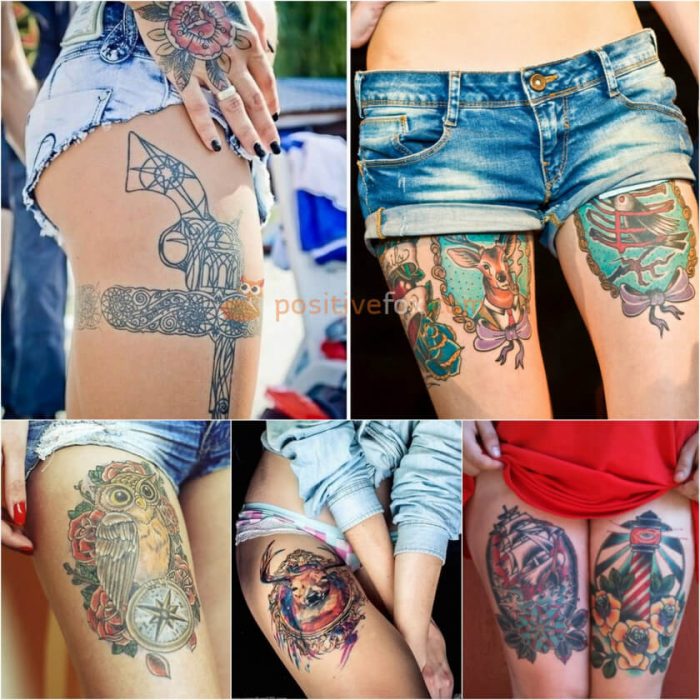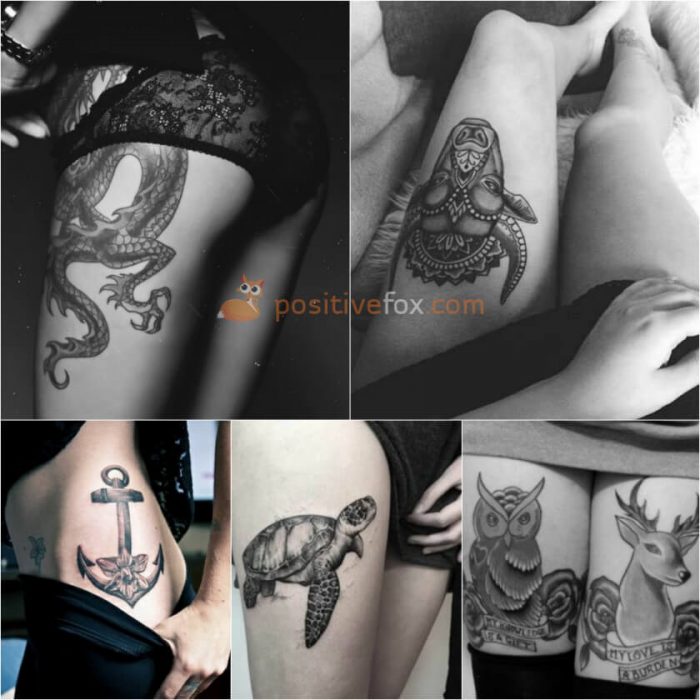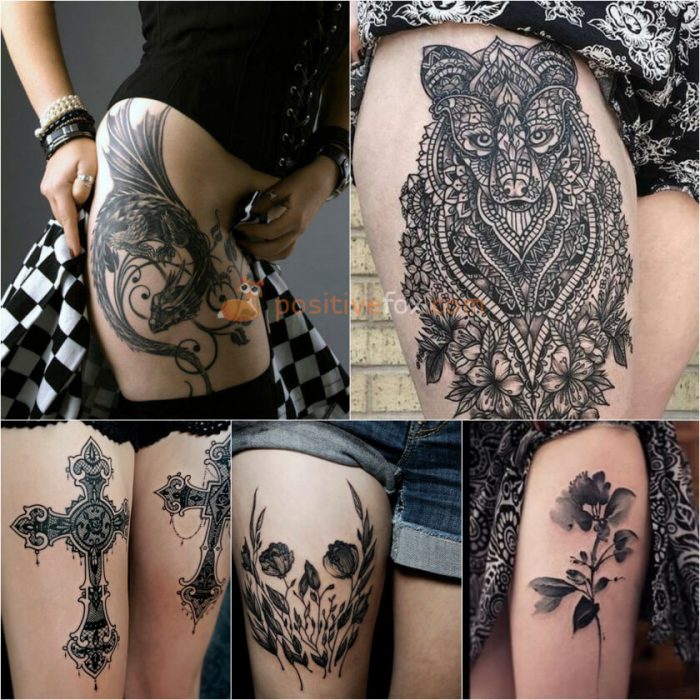 Men's thigh tattoos
Men's tattoos on a thigh are considered to be rather unique because men are typically not inclined to adorn this part of their body. Strangely enough though, a thigh tattoo can greatly emphasize masculinity.
Thigh Tattoos Pain Level
Women's skin is softer and more sensitive than men's. For this reason, the tattooing process can be more painful for women. The hip is a large area and tattoos on thigh are usually much larger than any others. The tattoo size has a direct impact on the the number of hours it may take for the artist to finish the design. Prolonged skin irritation will also increase the level of pain.
PAIN LEVEL: 8/10
AESTHETICS: 4/10
PRACTICALITY: 5/10
Thigh Tattoo Disadvantages –  Does a thigh tattoo age well?
There is a risk that a thigh tattoo can begin to stretch and warp over time. This can happen due to the fact that the hips are first to "respond" to changes in weight. Therefore, if you feel that your weight might not remain constant, it is better to opt for a smaller tattoo that has a better chance of being preserved in its original form.