Today I'm going to run through all the different tattoo styles that I can think of. I'm also going to show you examples of that tattoo style. I hope this will help you out in trying to describe what style of tattoo it is that you're after.
I'm only going to be talking about tattoo style, so, for example, religious is not a style of a tattoo, it's a design of a tattoo. So let's start!
Contents:
1. Old school or traditional tattoos
2. New school tattoo style
3. Celtic Tattoos
4. Tribal Tattoo
5. Dotwork tattoo style
6. Black work
7. Oriental or Japanese tattoos
8. Biomechanical tattoo style
9. Stone Work Tattoos
10. Tattoo photo realism
11. Script Tattoos
12. Abstract Tattoos
13. Watercolor tattoo
14. Fine line tattoo
15. Minimalist tattoos
Old school or traditional tattoos
First up, there's old school or traditional which is like the sailor Jerry or traditional Americana-looking tattoos.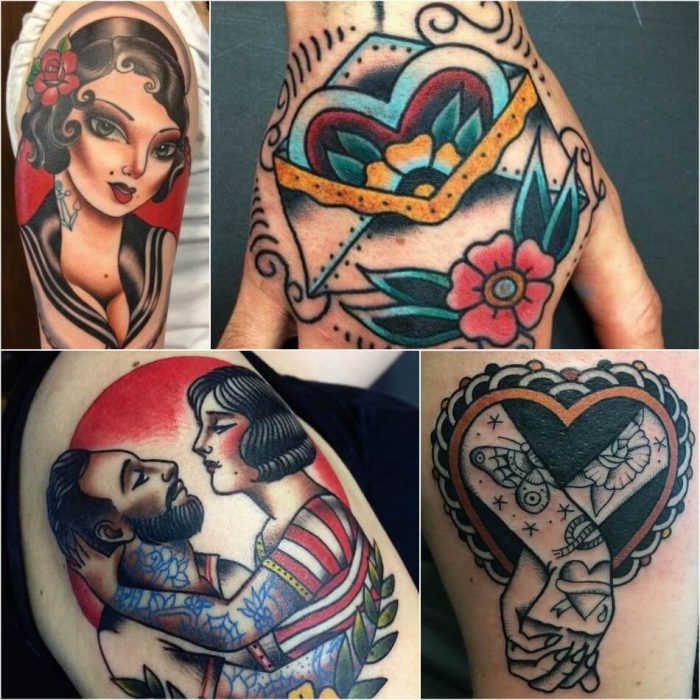 New school tattoo style
Then there's new school which is a sort of like a modern take on traditional. So, it still has a lot of the, you know, properties of the traditional tattoos, but it's a lot more detailed and there's a lot more color and stuff like that.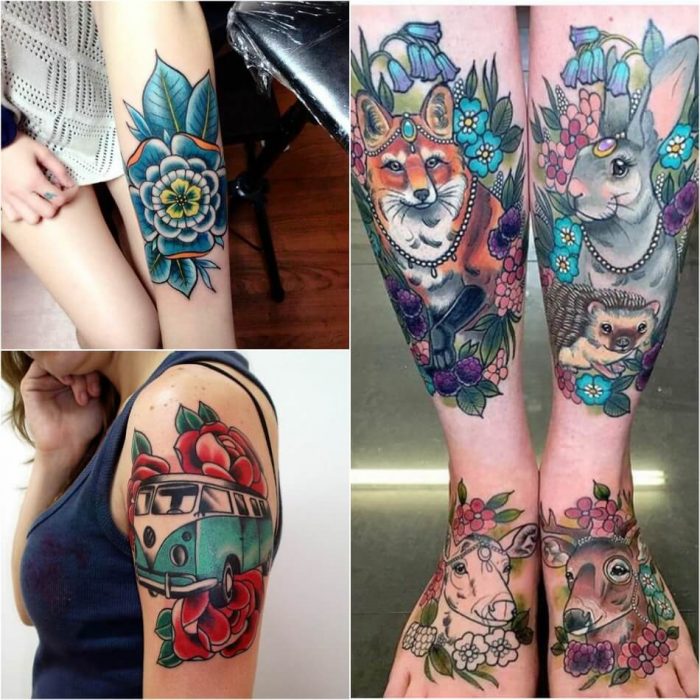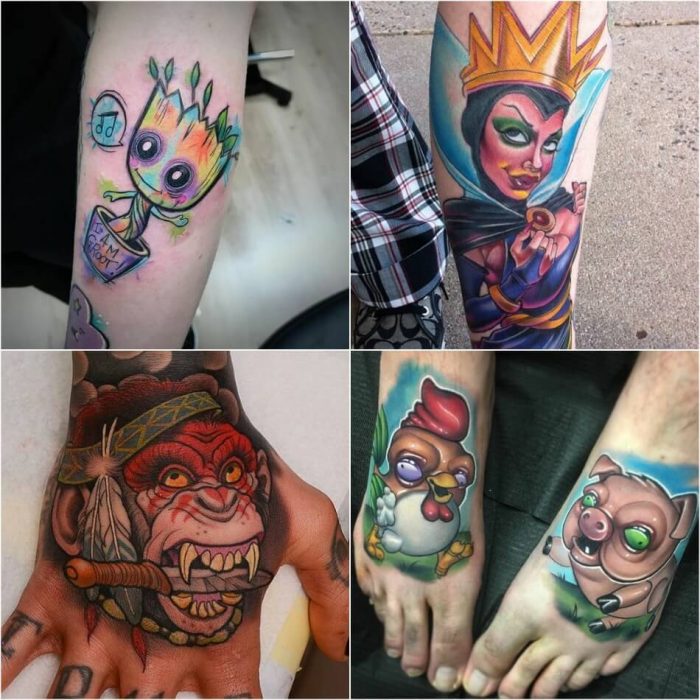 Celtic Tattoos
Next up is Celtic. It's often like Celtic knots and like the Celtic cross and cool stuff like that, very intricate.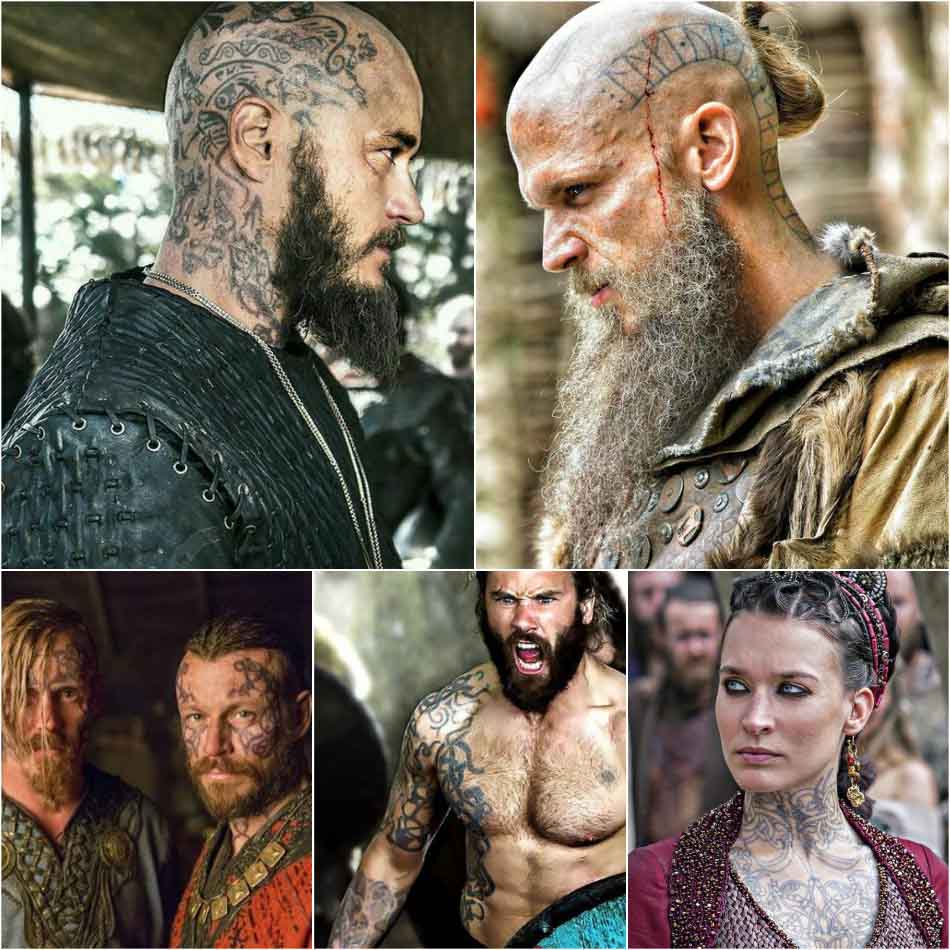 Tribal Tattoo
Then we've got tribal tattoos. There are a lot of different types of tribal tattoos, so, if you're wanting a tribal tattoo, you make sure you get which country or what origin of tribal that you are actually after. Because if you just say "tribal", you're likely to get just that standard shit.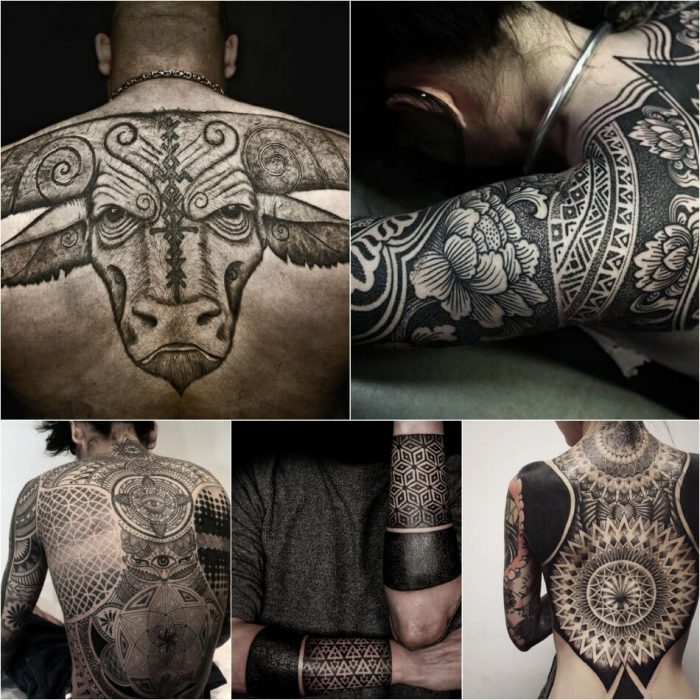 Dotwork tattoo style
Next up, we've got dot work which are literally tattoos that are just made up of millions of little dots and that's all it is. It's just stippling like the whole thing, just dots.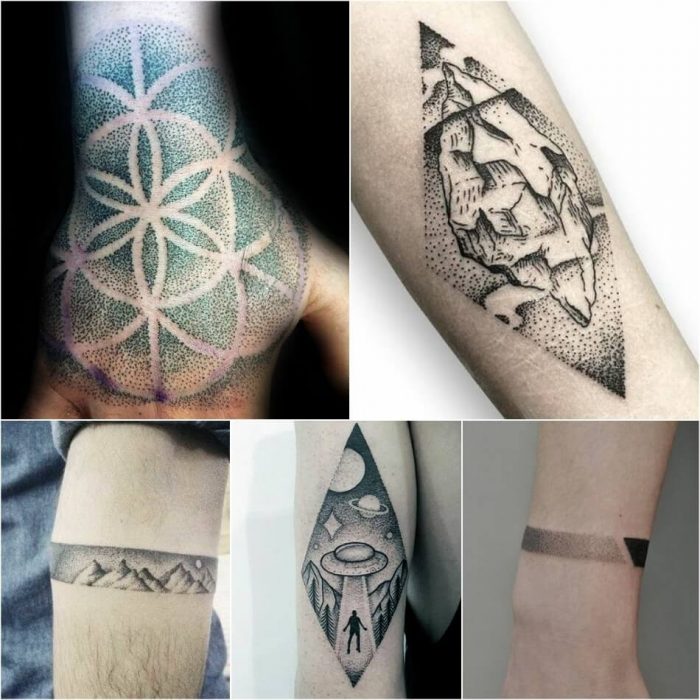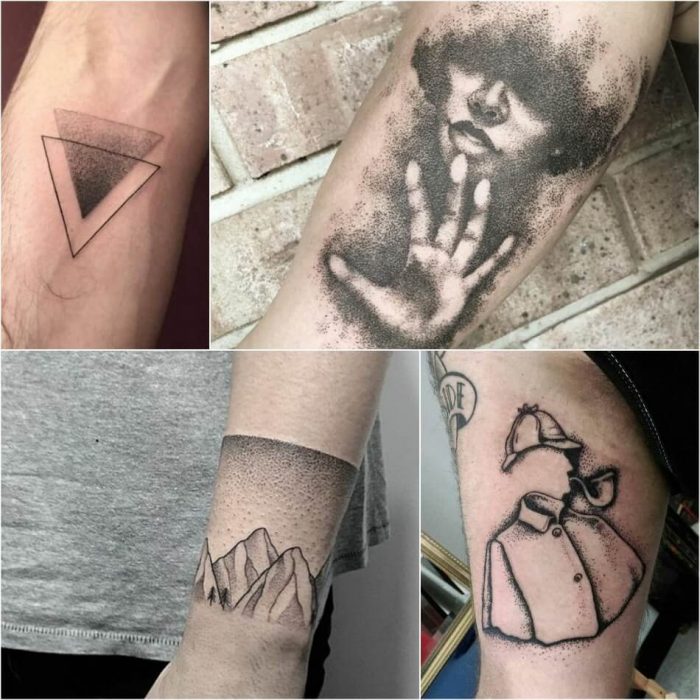 Black work
Then there is black work which is just solid black parts. Like some people just get a whole sleeve blacked out. Other people would get it sort of in the shape of something but it's still considered black work.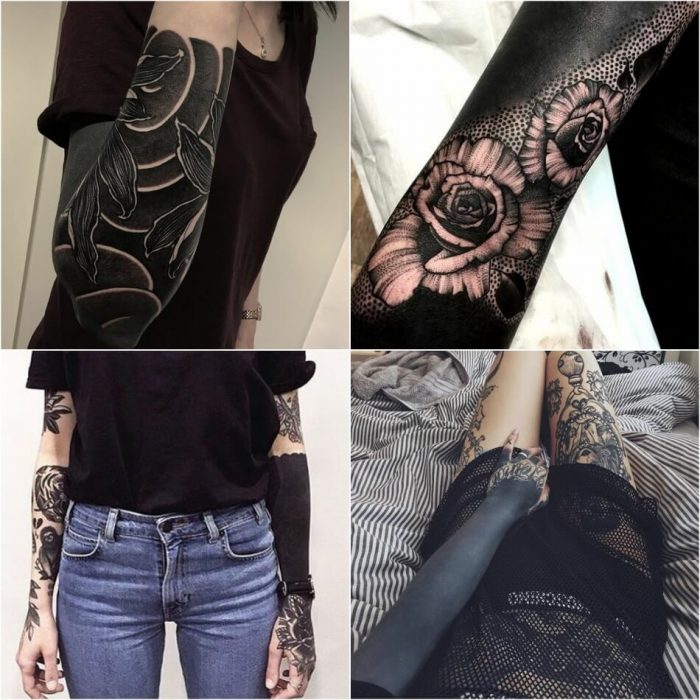 Oriental or Japanese tattoos
Then there are oriental or Japanese tattoos which is sort of all the dragons, and the frogs, and the peonies, and that sort of stuff. I never really looked into Japanese settings. I am not really a fan of them.
Biomechanical tattoo style
Biomechanical which is the fusion of flesh and machine. So, often looks like there's a machine being ripped out of your flesh. It's so awesome, if it's done properly.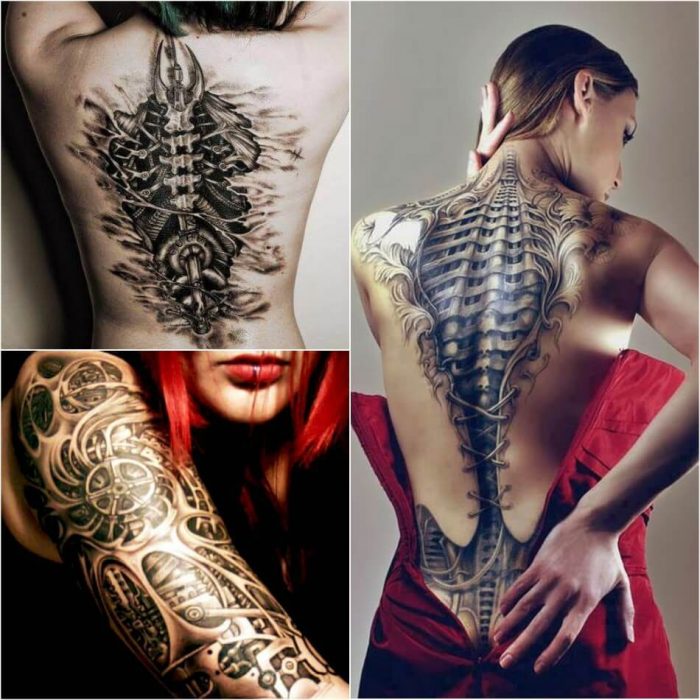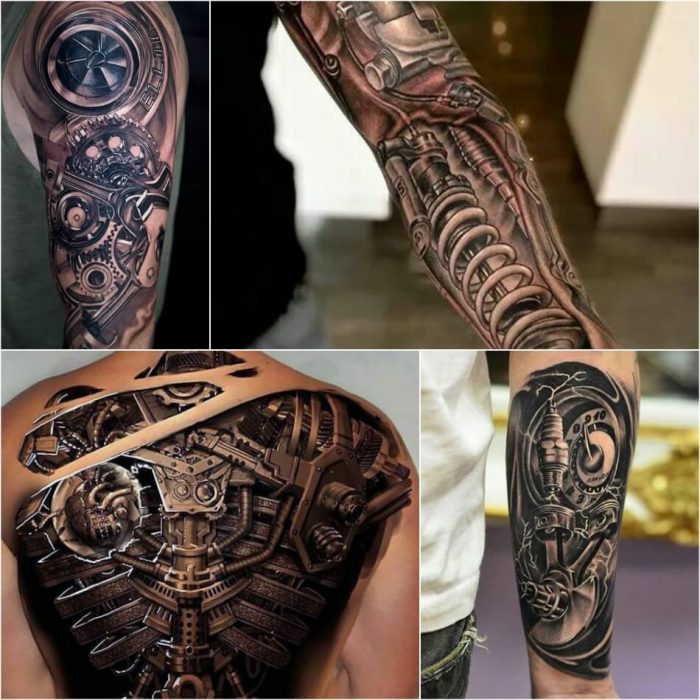 Stone Work Tattoos
Then there's stone work tattoos which is basically things that are made to look like they're made out of stone.

Tattoo photo realism
Next up is photo realism which is often used with portraits but not limited to. Obviously, it's just something that is extremely lifelike.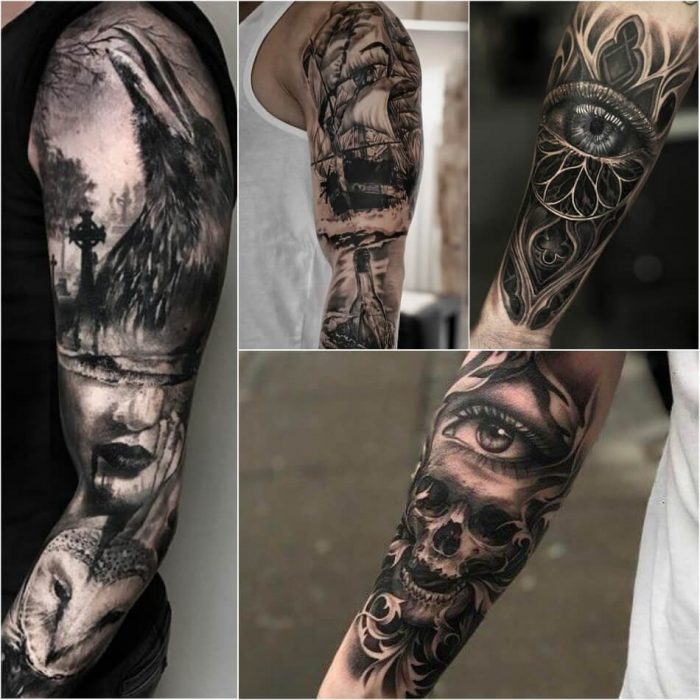 Script Tattoos
Then the script (Script Tattoos Ideas) which is basically any type of writing or numeric sort of stuff
Abstract Tattoos
Then there's abstract and abstract can cover such a wide variety of different things. It's kind of like the pigeon hole, we give things that we don't really know what to call it.
Watercolor tattoos
Then there is watercolor and I'm a huge fan of watercolor tattoos. I've been meaning to get one for a very long time. I just can't decide on what I want but I really get like a goldfish something.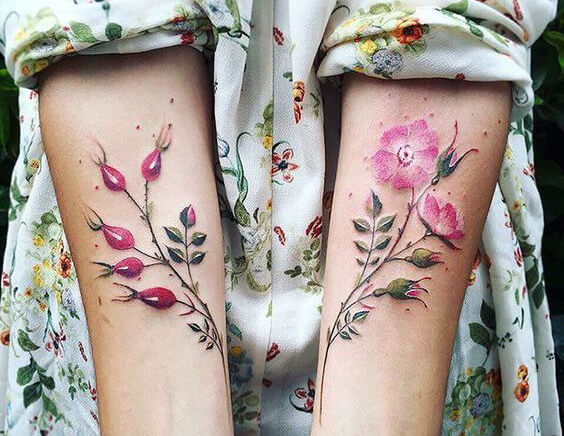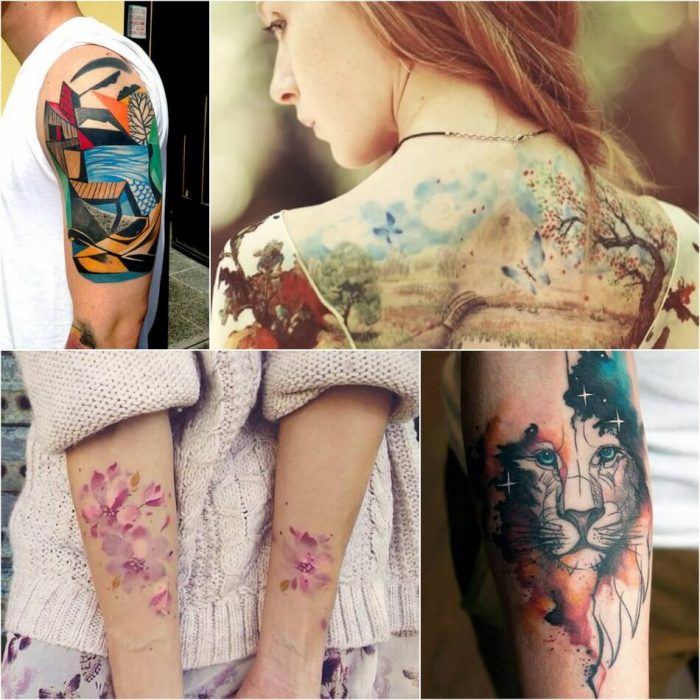 Fine line tattoo
Then we've got fine line tattoo and fine line tattoo is kind of with most tattoos. It's done with a very thick outline. So, with fine line tattoos you could be getting any style of tattoo that you had in mind, but it just doesn't have the thick outline. So, for example, you want a cartoon tattoo but without the thick line.
Minimalist tattoos
Then there are minimalist tattoos which really popular last year. It's often just something really small and it's often just an outline of something.
I'm sure that I have missed out on some styles. That's just literally all I could think of off the top of my head. So, I hope this helped you out in trying to describe what style of tattoo it is that you're after.