Art and beauty lovers and aesthetes usually choose a painting tattoo. A favorite painting tattoo isn't just a picture, it is a symbol of a certain epoch, opinions and whatever ideas the artist has put into their piece of art.
Contents:
1. Painting tattoo ideas
2. Painting tattoo designs and sketches
The world's pictorial art is an infinite source of inspiration for tattoo and art lovers. Art plays a role as the main source of knowledge, aesthetics and visual information for many people. A tattoo of a favorite painting pays respectful tribute to artistic masters.
Painting tattoo – Tattoo ideas inspired by paintings
Classics of the Renaissance
Leonardo da Vinci has been one of the most popular artists for many centuries. Tattoo lovers use not only his artworks, but innovative invention sketches as well.
Delicate characters featured in Sandro Botticelli paintings are favorite tattoo pictures among women. Different details from "The Birth of Venus" often become exquisite tattoos.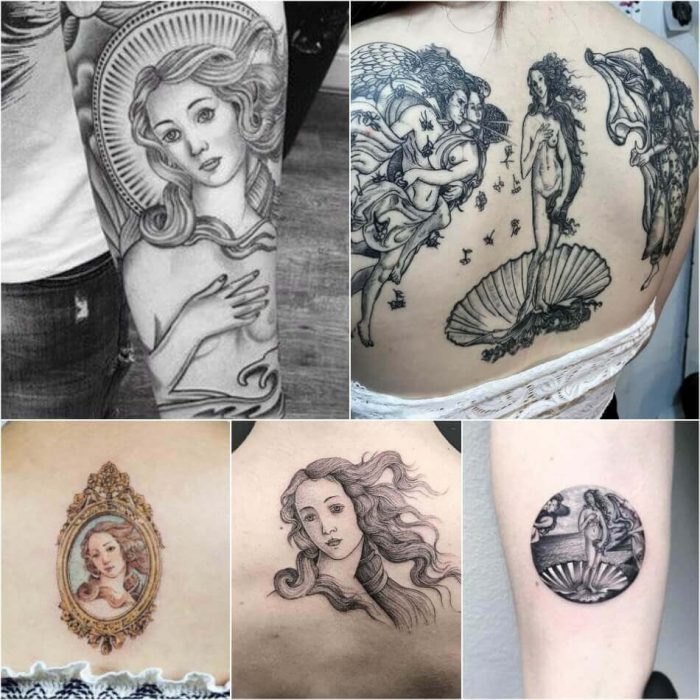 Mystical tattoos inspired by Bosch paintings
Hieronymus Bosch, a representative of the Northern Renaissance, inspires people who prefer unusual tattoos. The mystical themes in his paintings create a special world that can't be interpreted even by the most sophisticated critics. A tattoo like this has a special meaning for its owner which only they can understand.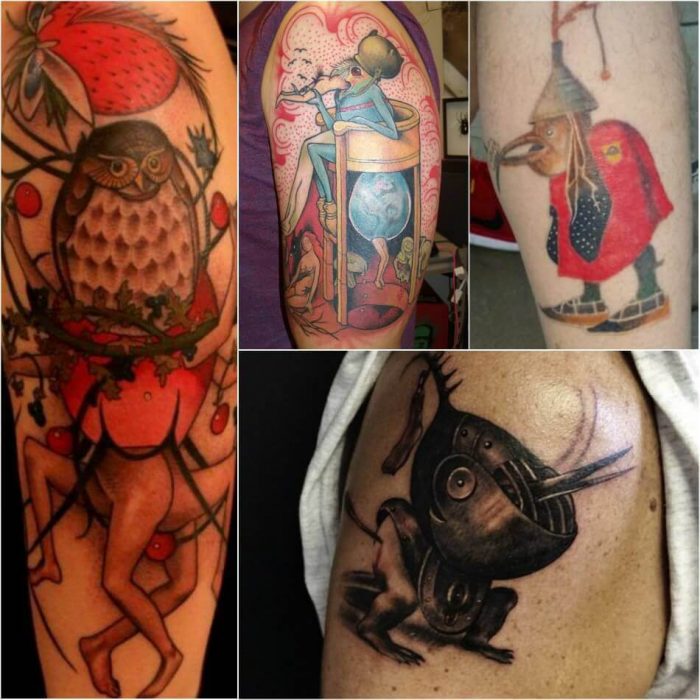 A wave tattoo from Hokusai painting
The famous painting "The Great Wave off Kanagawa" by Japanese artist and printmaker Katsushika Hokusai has become a tattoo inspiration for many people. Many painting connoisseurs and sea lovers admire Hokusai's inimitable style.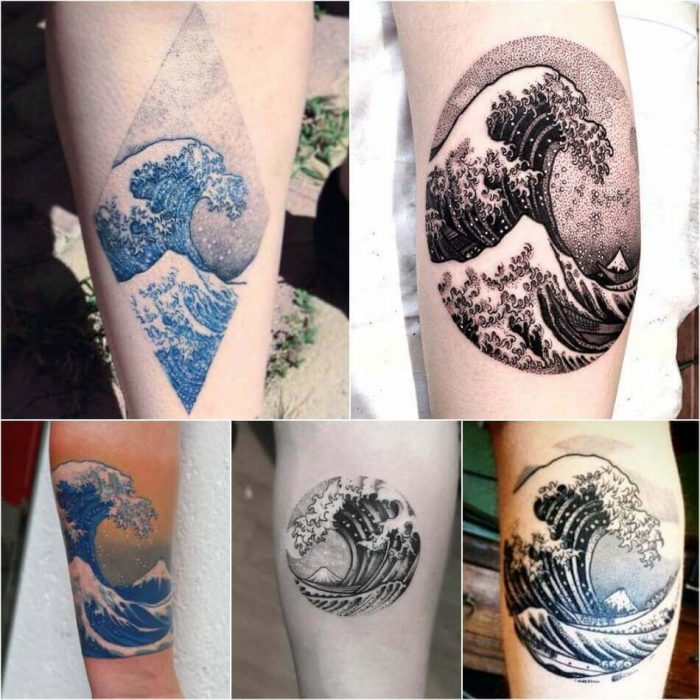 Tattoos inspired by Van Gogh's paintings
Van Gogh's colorful brush strokes and incredible colors attract people's attention throughout the world. Tattoo lovers also like this style: landscape paintings, sunflowers and Van Gogh's portrait are the most popular ideas.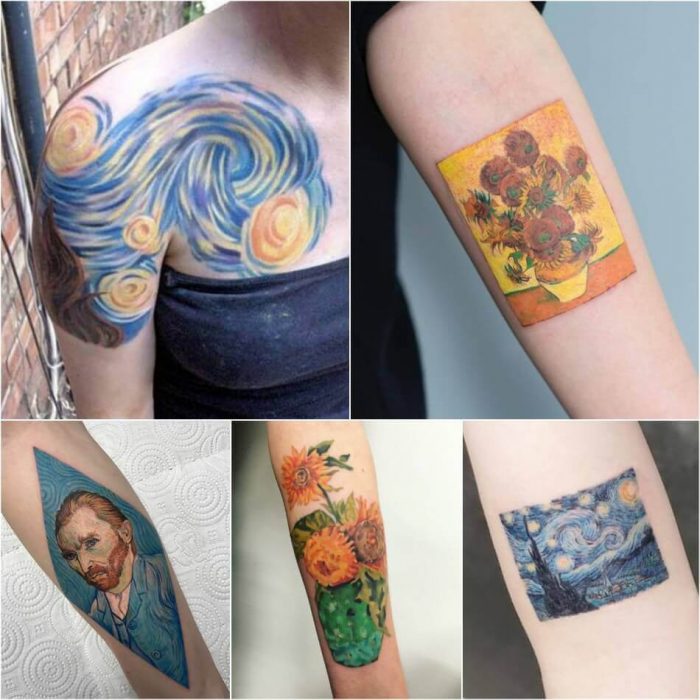 Surrealistic tattoos based on Salvador Dali paintings
Unusual and creative people like the visual imagery of the genius and main surrealist master – Salvador Dali. Very often people get tattoos of a soft melting pocket watch from "The Persistence of Memory" or a stork-legged elephant.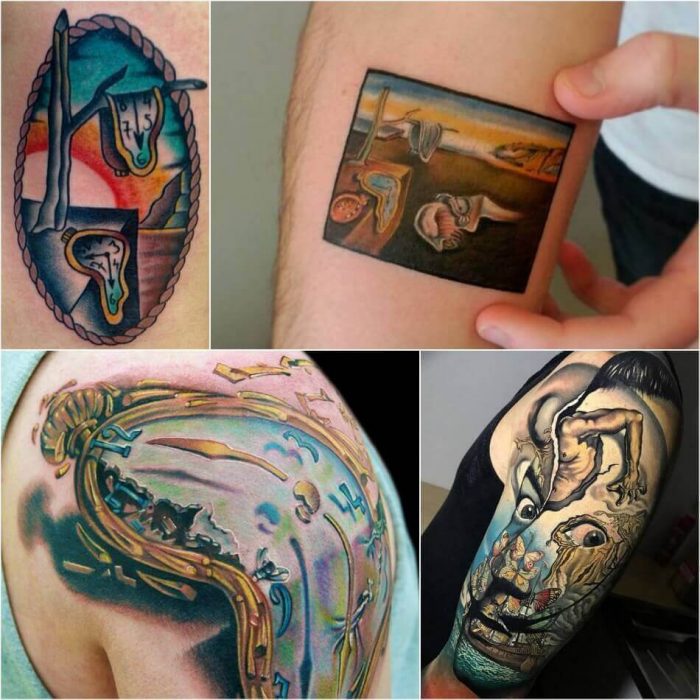 Tattoos inspired by Klimt and Schiele's paintings
Austrian painter Gustav Klimt and his protégé Egon Schiele are creators not only of masterpieces but of interesting tattoo ideas as well. The most popular Klimt paintings are "The Kiss", "The Three Ages of Woman" and "Judith and the Head of Holofernes".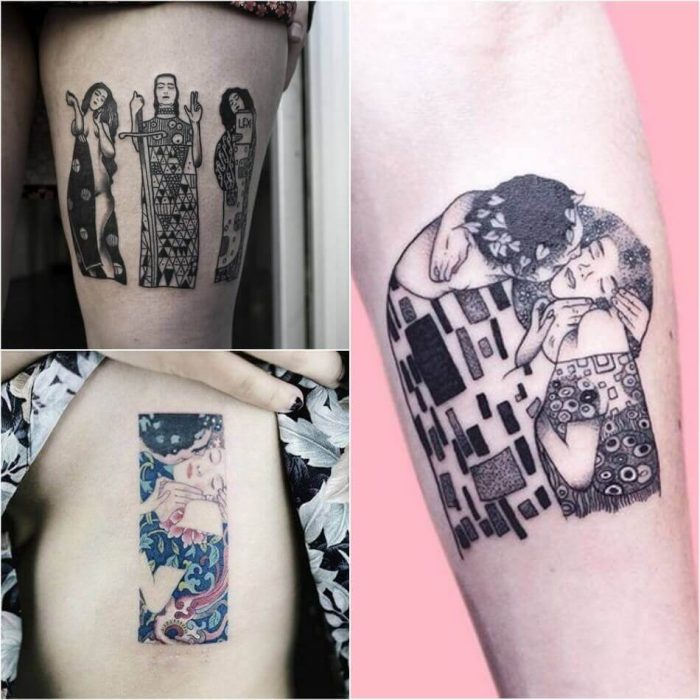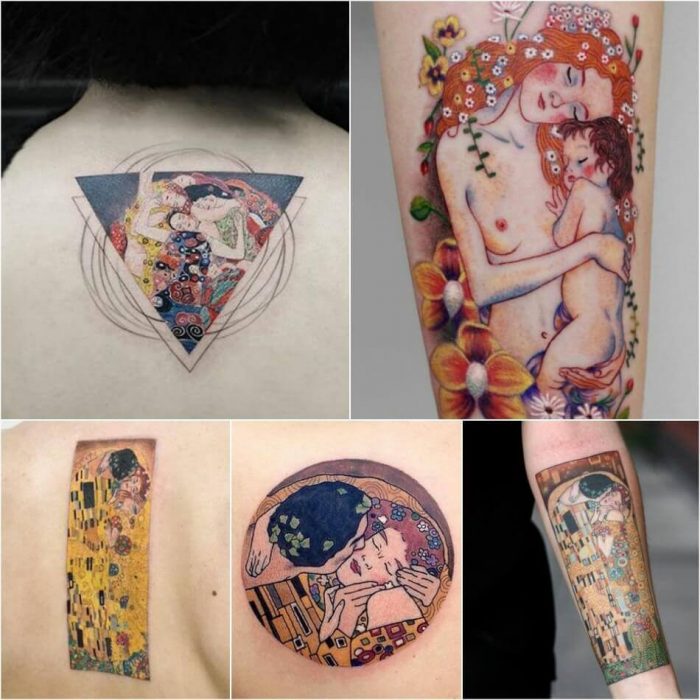 Schiele is famous for his distinguished style, slightly oblong shapes, dimmed colors and themes of freedom. People often use his portraits and sketches for tattoos.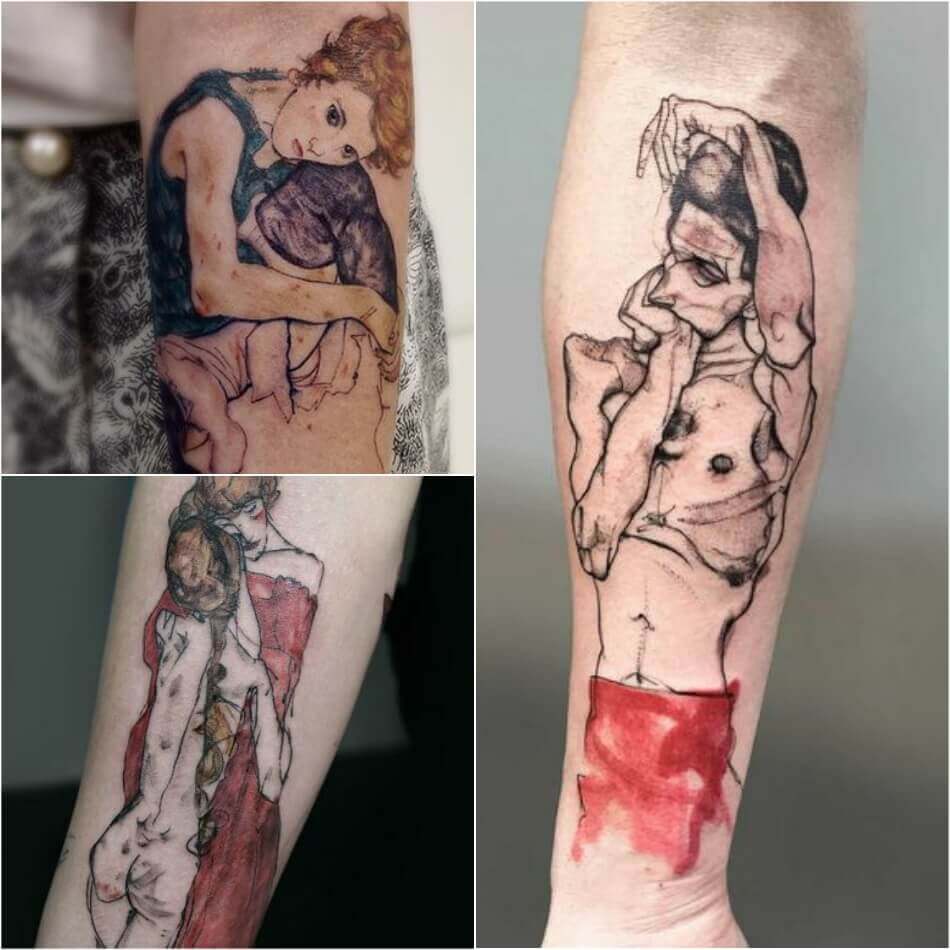 Abstract tattoos based on pictorial art masters
Pablo Picasso had a long artistic journey: from the classic teachings of art school to Cubism. Tattoo lovers prefer Picasso's later artworks due to their compressed space and concision.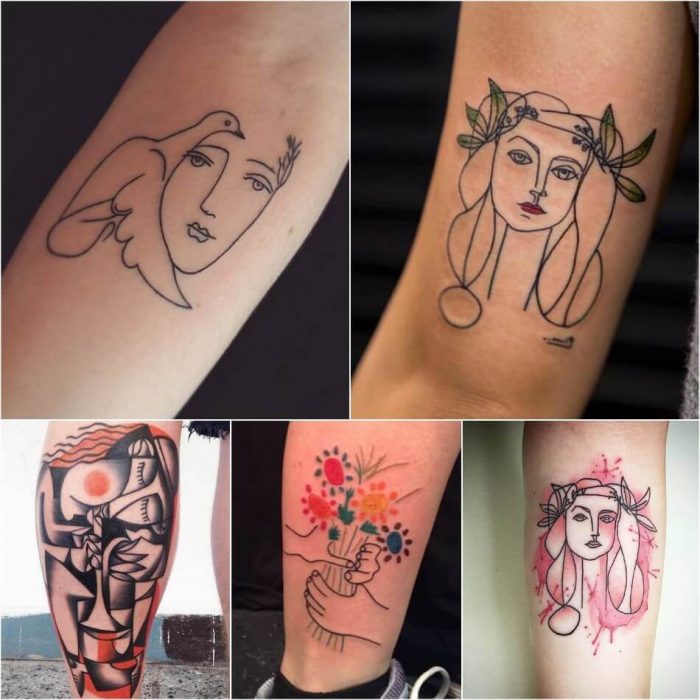 Henri Matisse is also popular in the tattoo world. Tattoo lovers often choose his colorful mosaic paintings and minimalistic sketches for tattoos.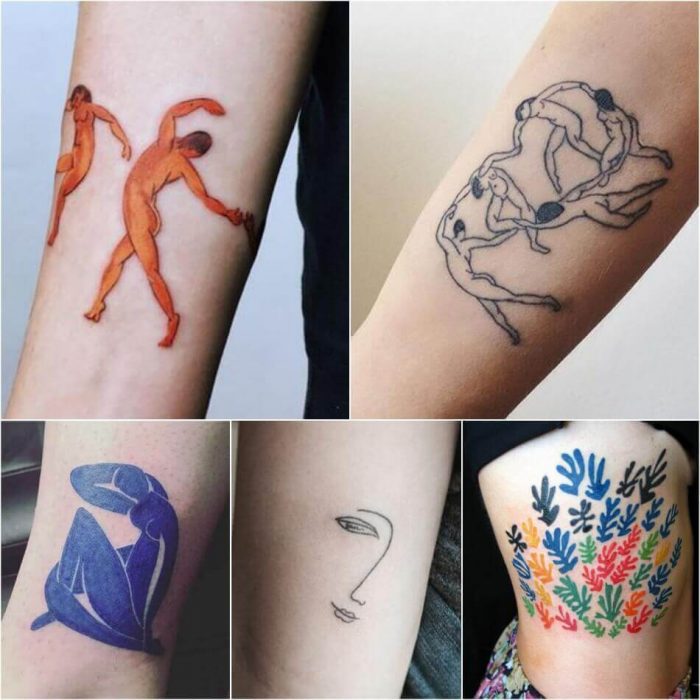 People who love to think deeply and solve riddles prefer the metaphoric paintings of Rene Magritte. Every Magritte painting is a small but very difficult story that makes a person think.
Marc Chagall has the most romantic paintings belonging to abstract art. Colorful, light and devoted to feelings, Chagall's paintings are the perfect idea for a tattoo.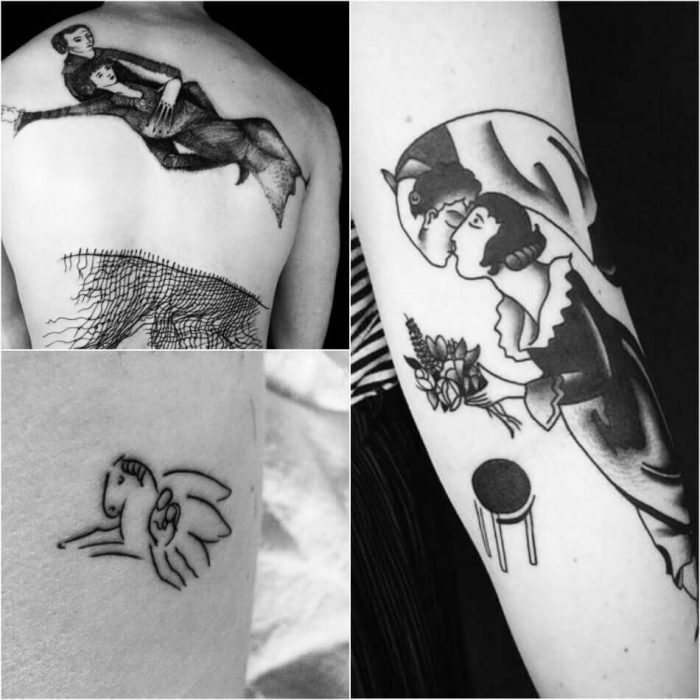 Art Nouveau tattoos
The famous painter Alphonse Mucha managed to make Art Nouveau a cult. His paintings are popular nowadays and are often used for tattoos.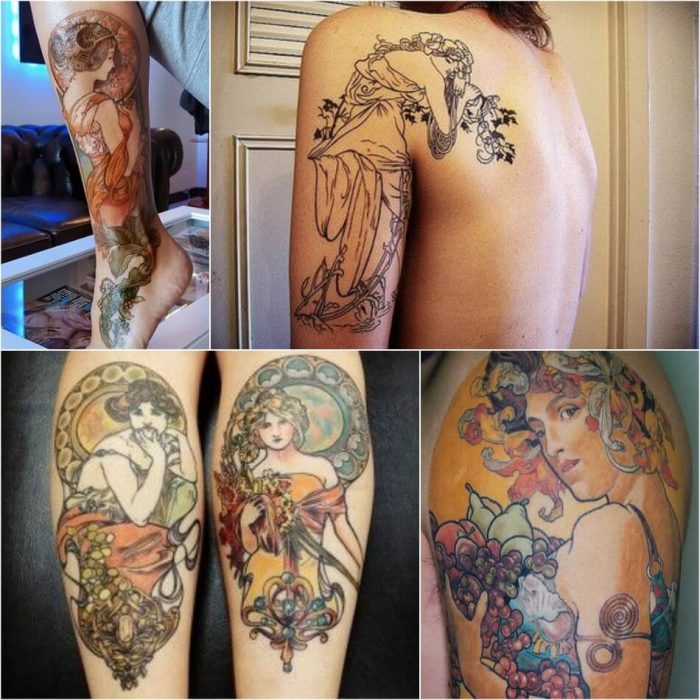 Painting Tattoo sketches: tattoos inspired by pictorial art
Hieronymus Bosch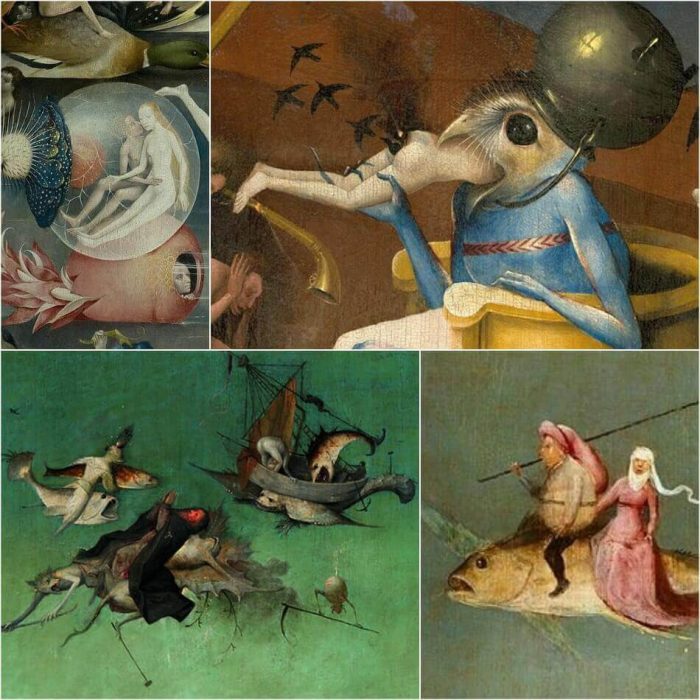 Vincent Van Gogh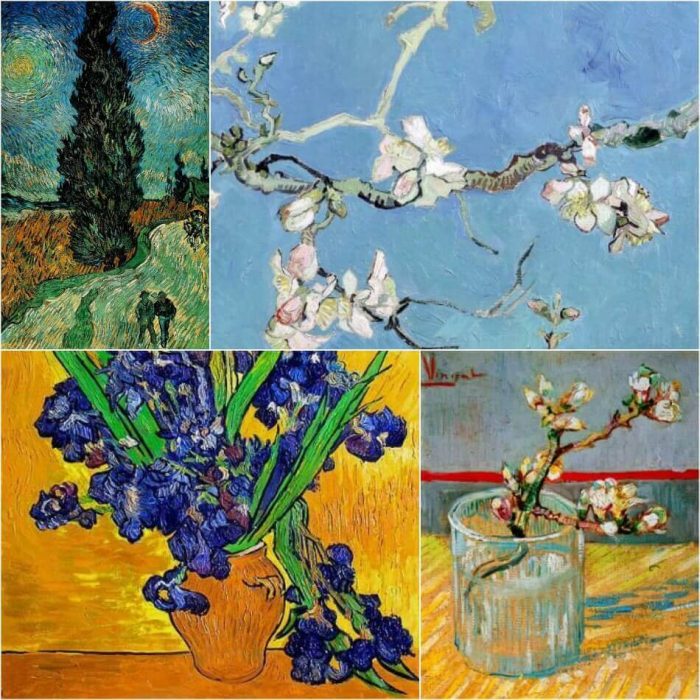 Juan Miro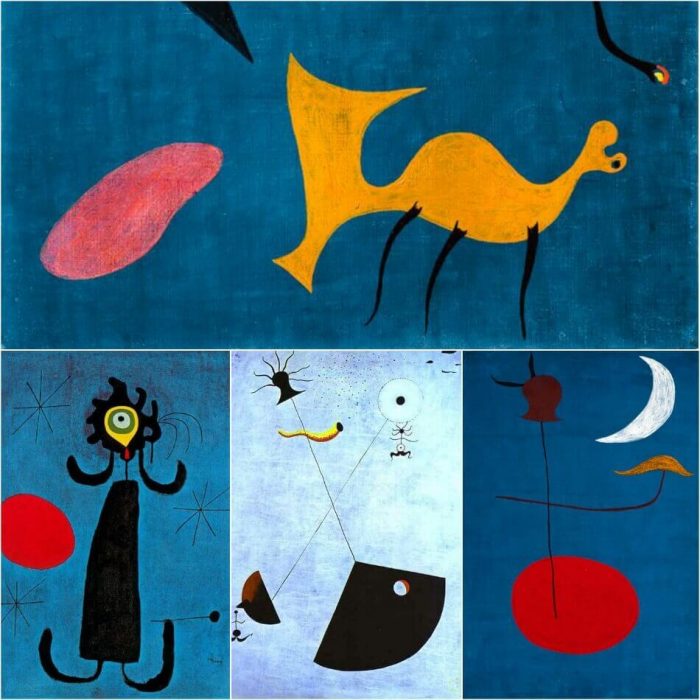 Vassili Kandinski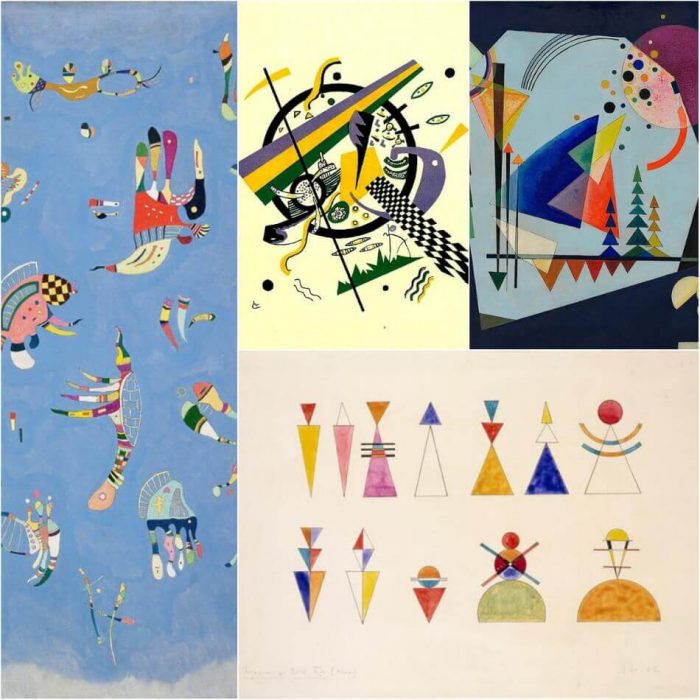 Marc Chagall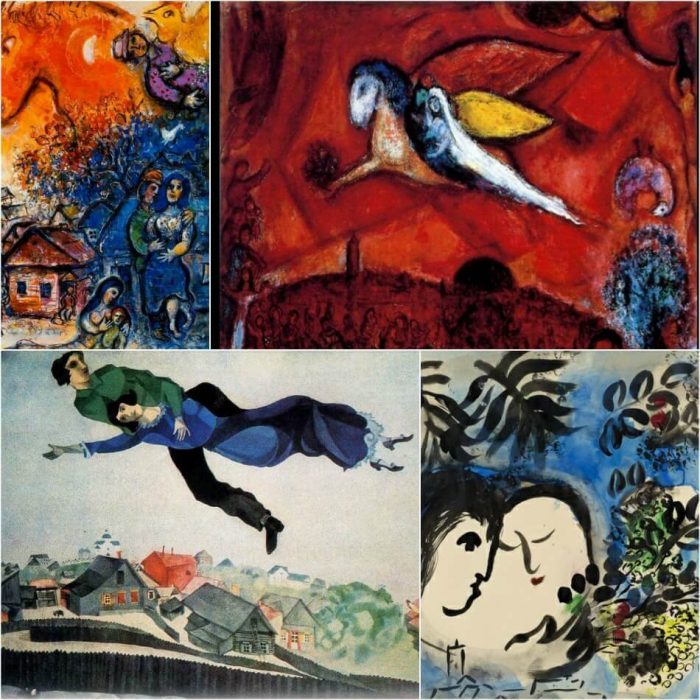 Kasimir Malevich