A lotus tattoo is popular throughout the world and has a lot of interpretations in different cultures. A lotus flower has a long history and was first described in ancient legends. Nowadays it is a popular tattoo idea for both men and women who belong to different cultures and religions.
Contents:
1. Meaning and symbolism of a lotus tattoo
2. Popular ideas for a lotus tattoo
3. Lotus tattoo ideas for men
4. Lotus tattoo ideas for women
5. Lotus tattoos sketches
Lotus tattoos meaning and symbolism
The lotus as a symbol has several interpretations. One of them is connected with its life cycle. It rises from the bottom of a mud-filled pond, breaks through water and opens up at dawn. The lotus flower closes and submerges itself in the water again at sunset.
People make comparisons with the sun, seasonal changes and a human life.
"In almost every tradition the lotus is sacred. People worship and respect this flower as a symbol of life, prosperity and wisdom. It is believed that a person can be protected just by sniffing its scent."
The ancient Egyptians considered the lotus to be a protector of fertility and prosperity. The Gods Osiris and Isis were depicted sitting on lotus thrones.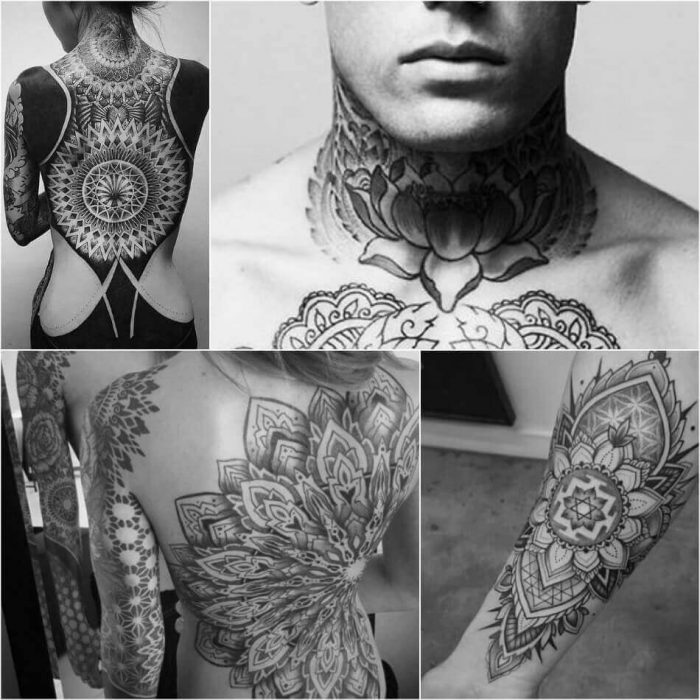 In India, the lotus is a sacred flower and a symbol of life. According to legend, the world first appeared from a lotus. A lot of Indian gods are depicted sitting on lotus thrones.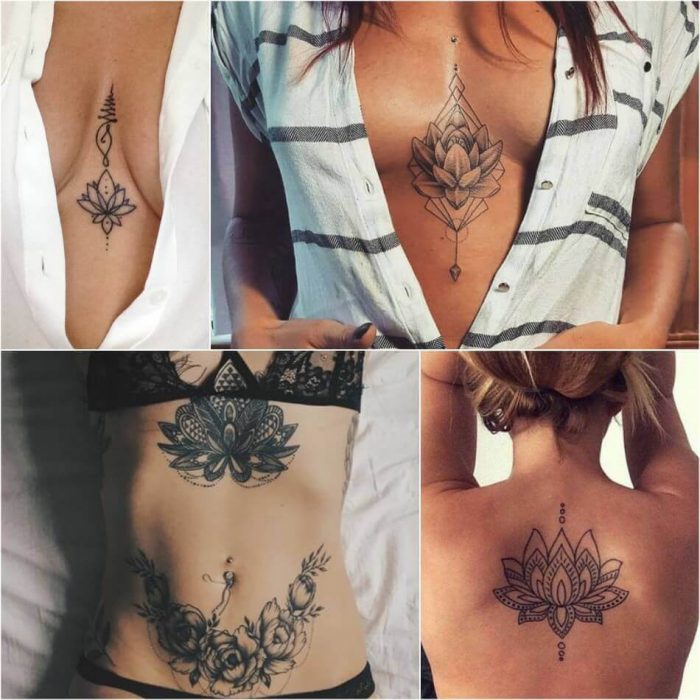 Popular ideas for a lotus tattoo
A lotus tattoo and Buddha
According to legend, it rained lotus flowers on the day Buddha was born. In the Buddhist tradition, a lotus is a symbol of enlightenment: it rises through dark water and opens under the sun.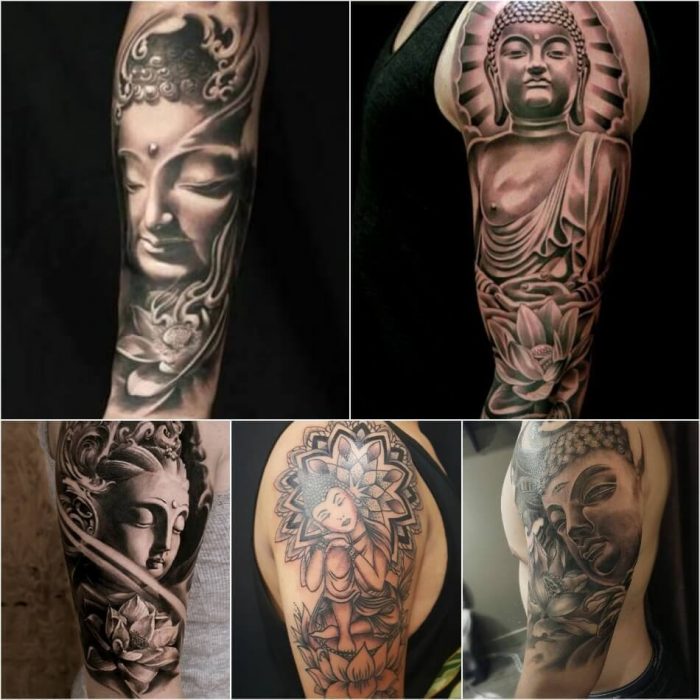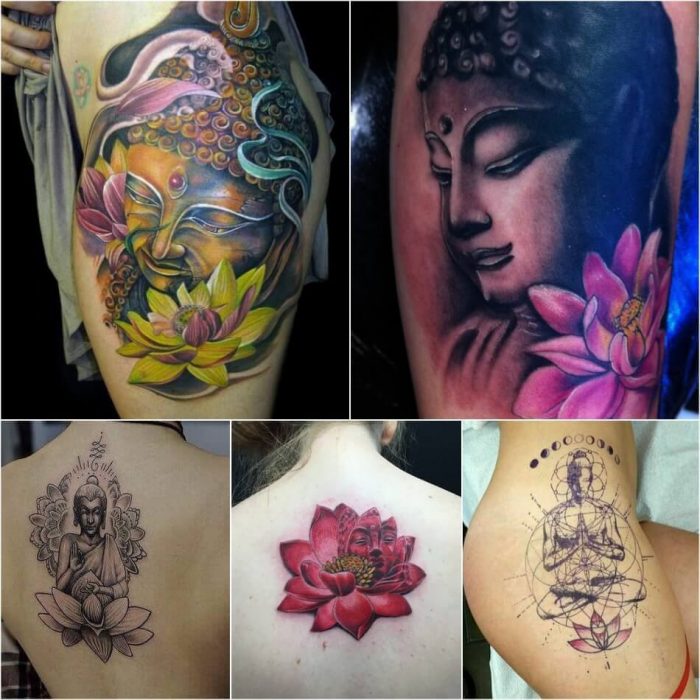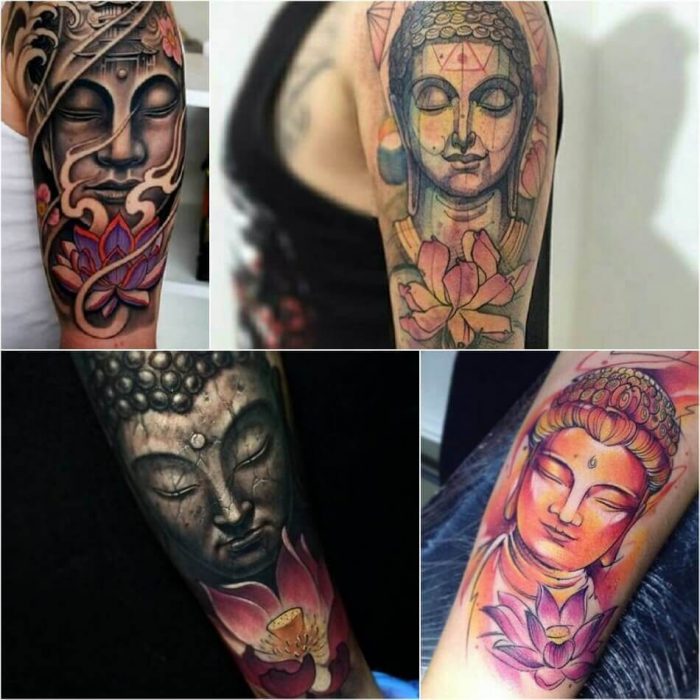 A lotus mandala tattoo
A mandala represents the world structure, and, as some people believe the world came from a lotus, these symbols are very similar in meaning. This tattoo symbolizes calm over chaos, the development of knowledge and the pursuit of enlightenment.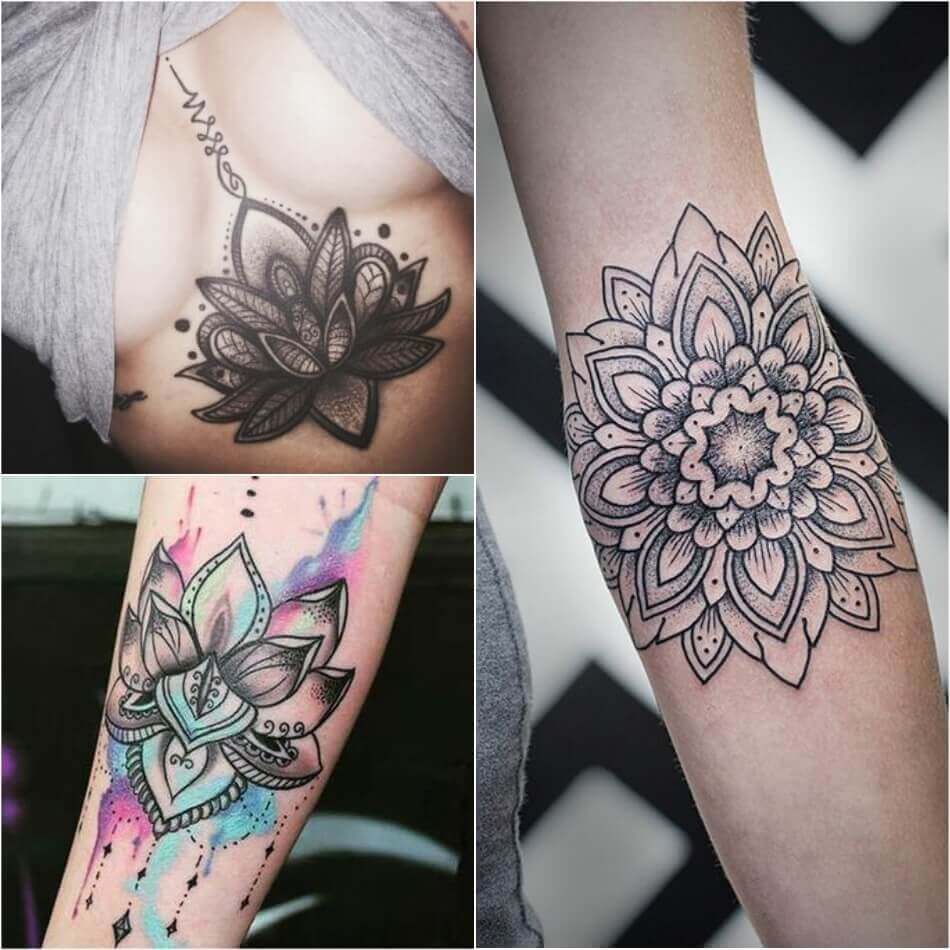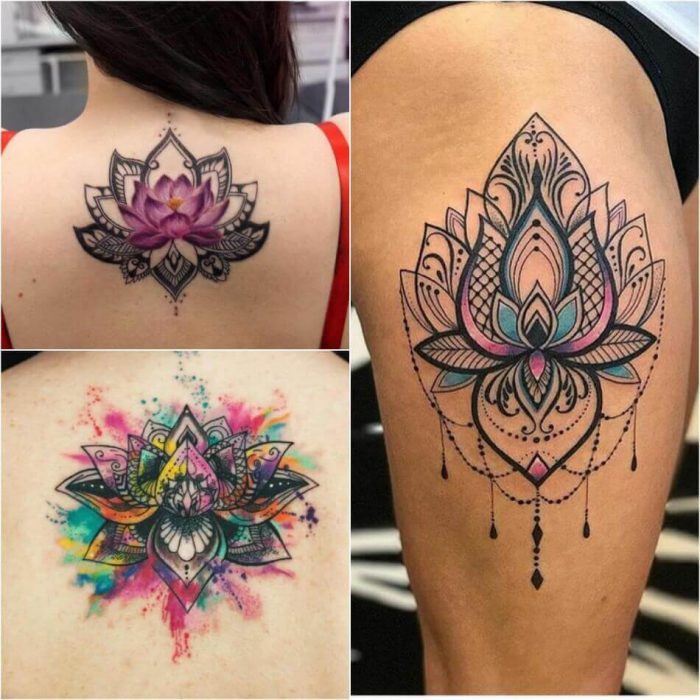 A black-and-white lotus tattoos
Blackwork fans can choose small tattoos expressing the lotus aesthetic and symbolism, but at the same time, it won't become a very colorful accent on a body.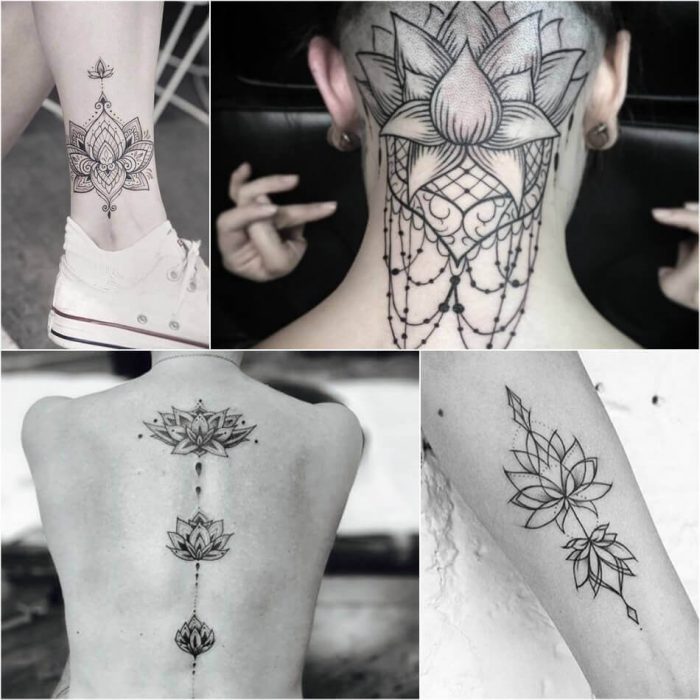 A small lotus tattoo
Due to the regular geometric shape of the flower, it can be shown schematically. It helps to draw even the smallest sketches of this sacred flower.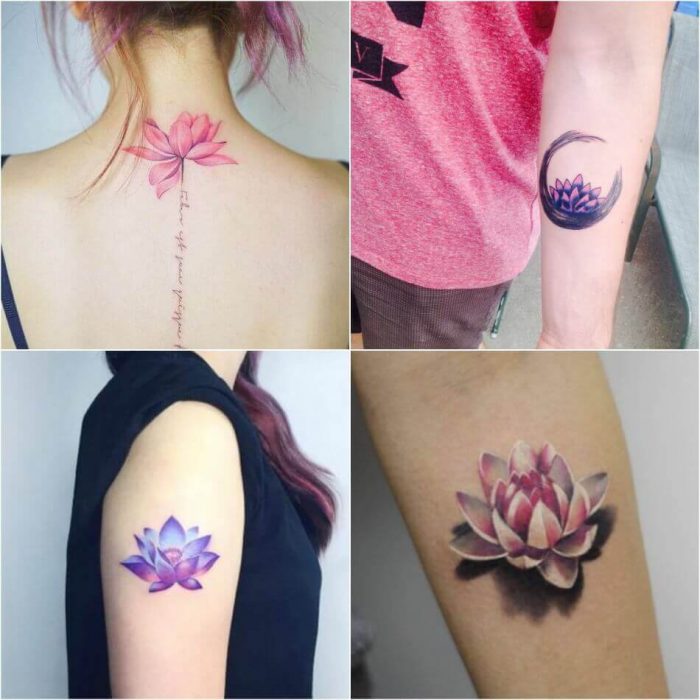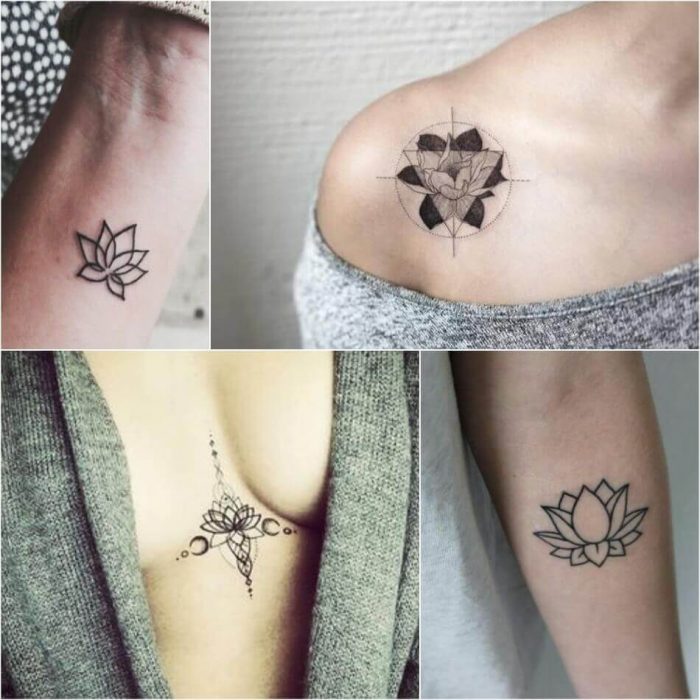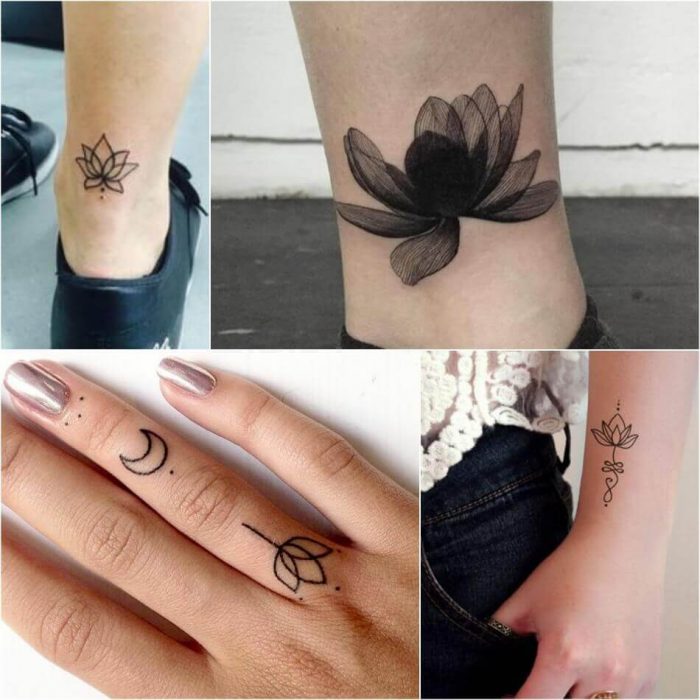 A dotwork lotus tattoo
The technique of tattooing with dots is often used for small lotus tattoos or fragments of bigger tattoos. Dotwork helps to convey the lotus flower's lightness and ethereality.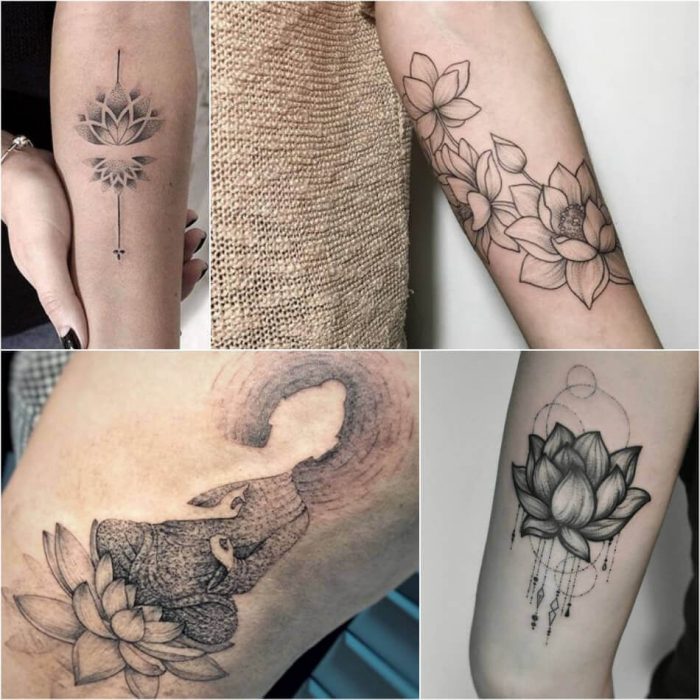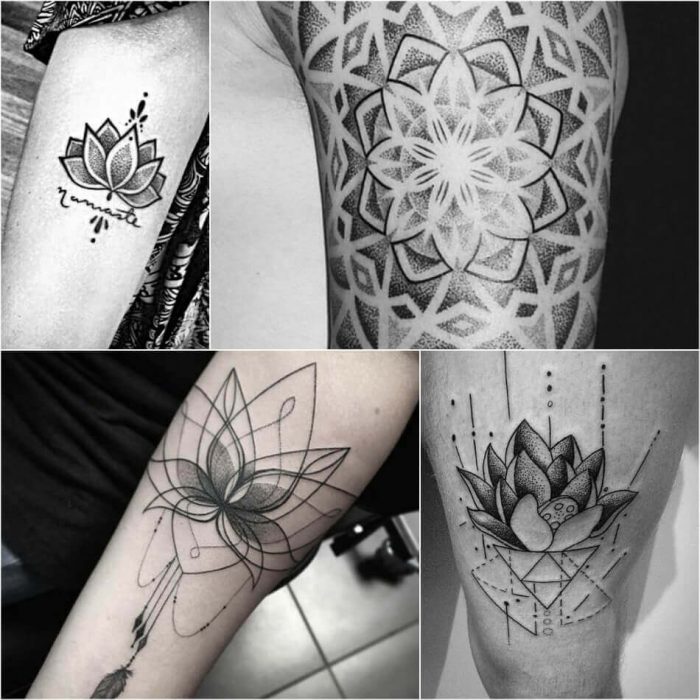 Lotus tattoos for men
Men often choose authentic eastern tattoos, for example, sleeve tattoos with Buddha and a lotus. In recent years, monochrome blackwork tattoos have become more popular. One of the most common lotus tattoo ideas for men is a mandala on their chest or arm.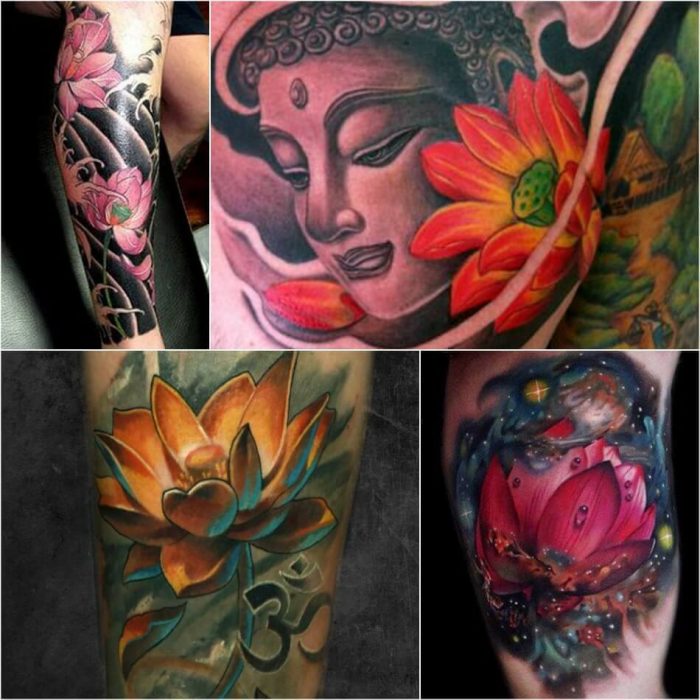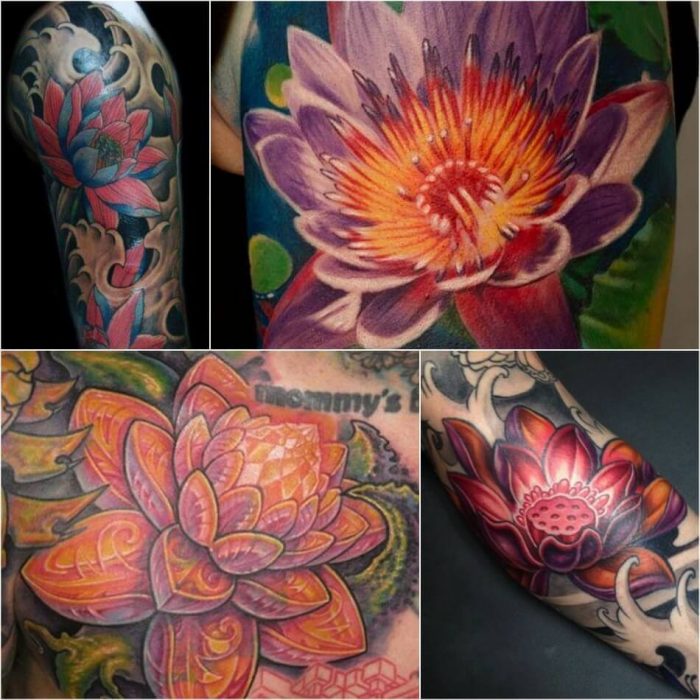 Lotus tattoos for women
A lotus flower is very delicate and elegant that is why many women choose it for their tattoos. A small pink colored tattoo or a mandala on the chest is the best idea for feminine and romantic women. If a woman prefers big, colorful tattoos, she can get this flower on her thigh or back.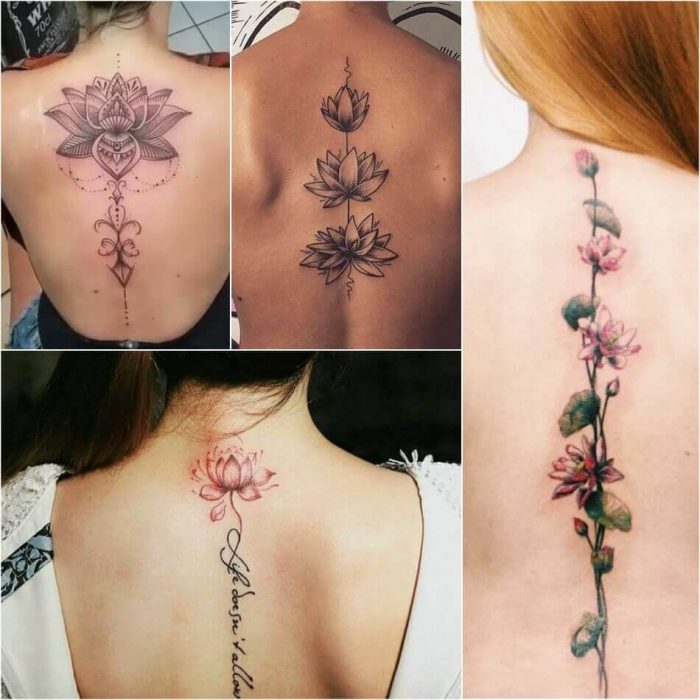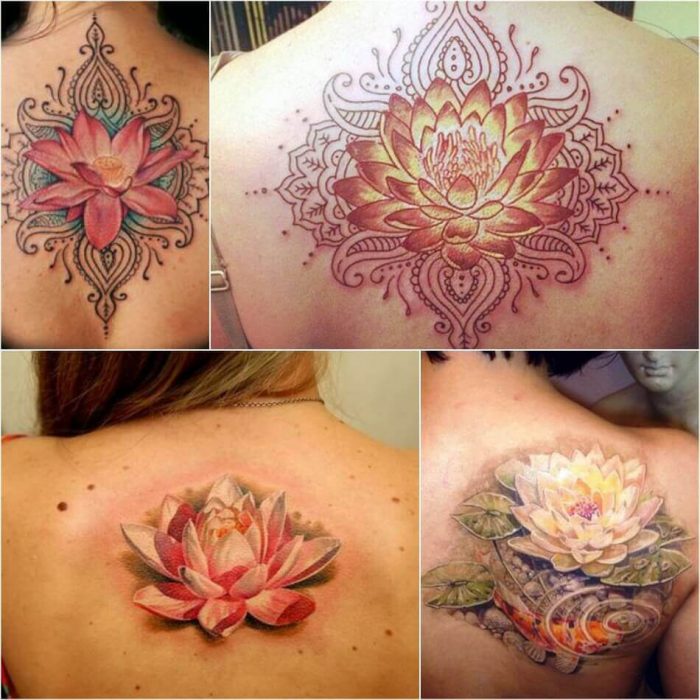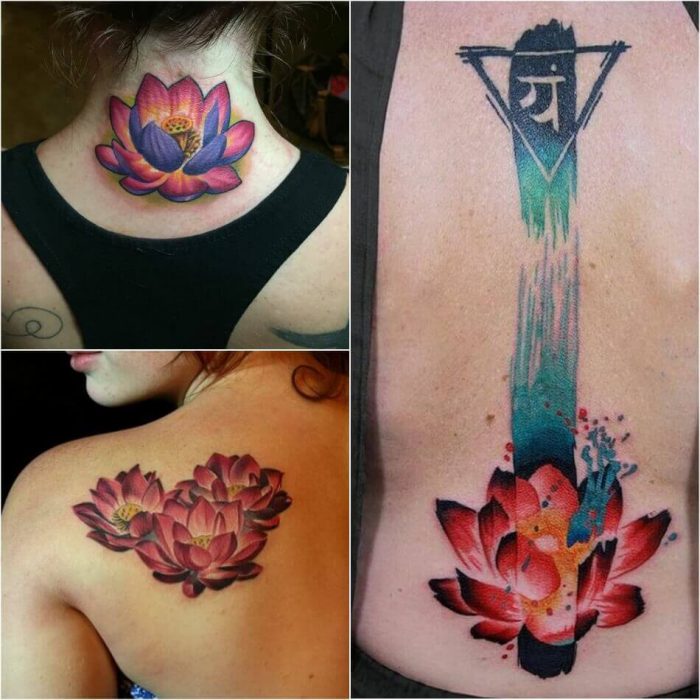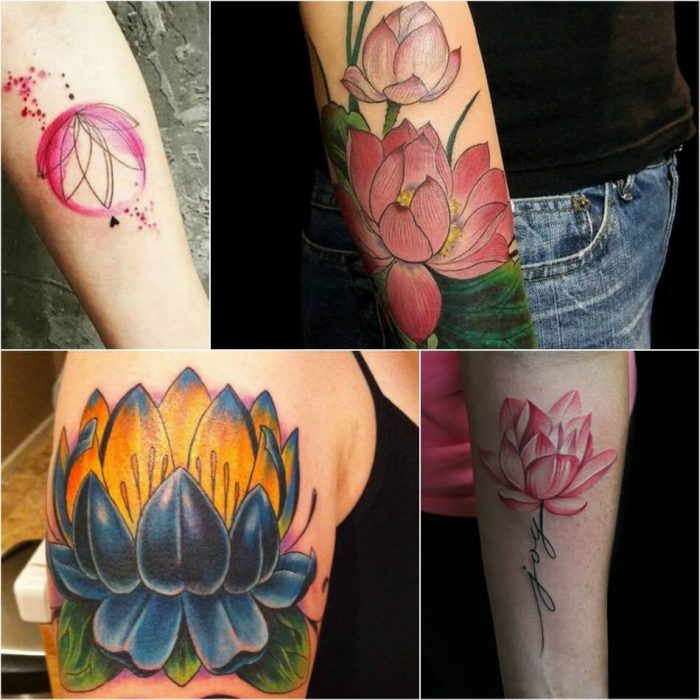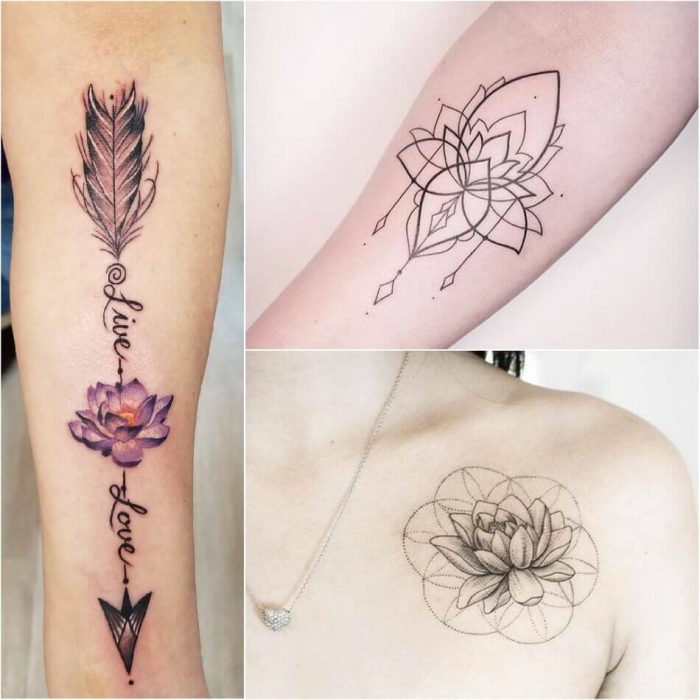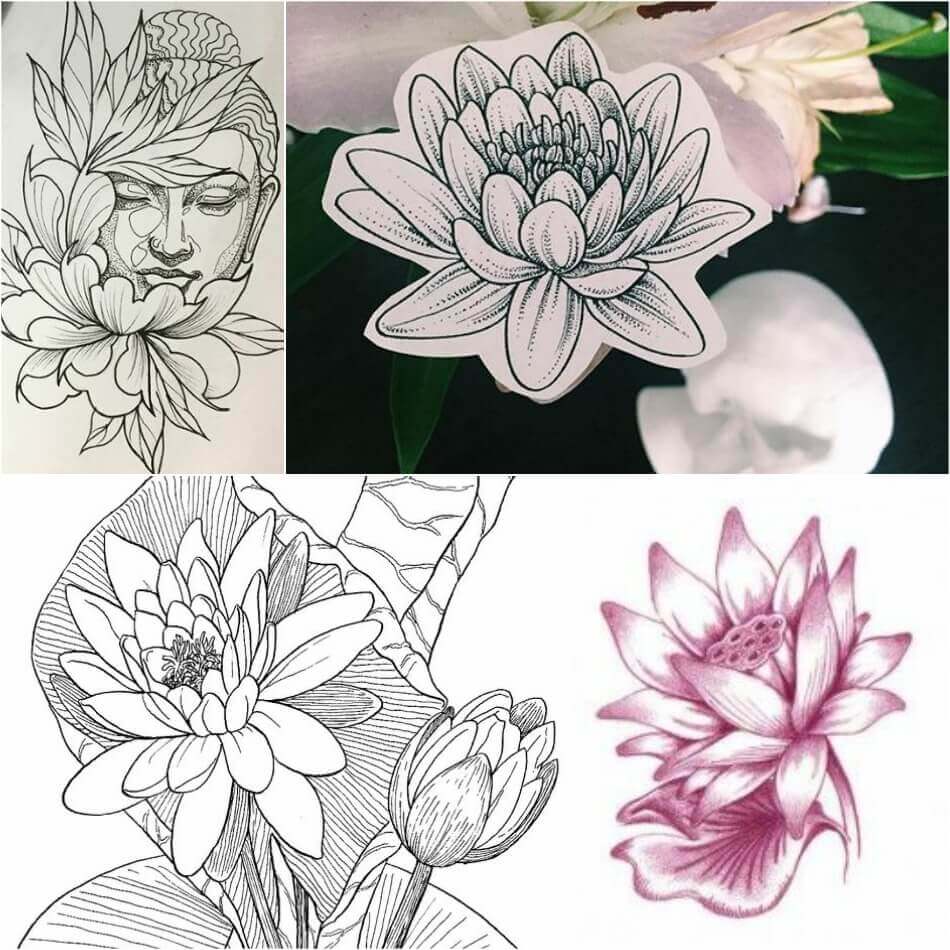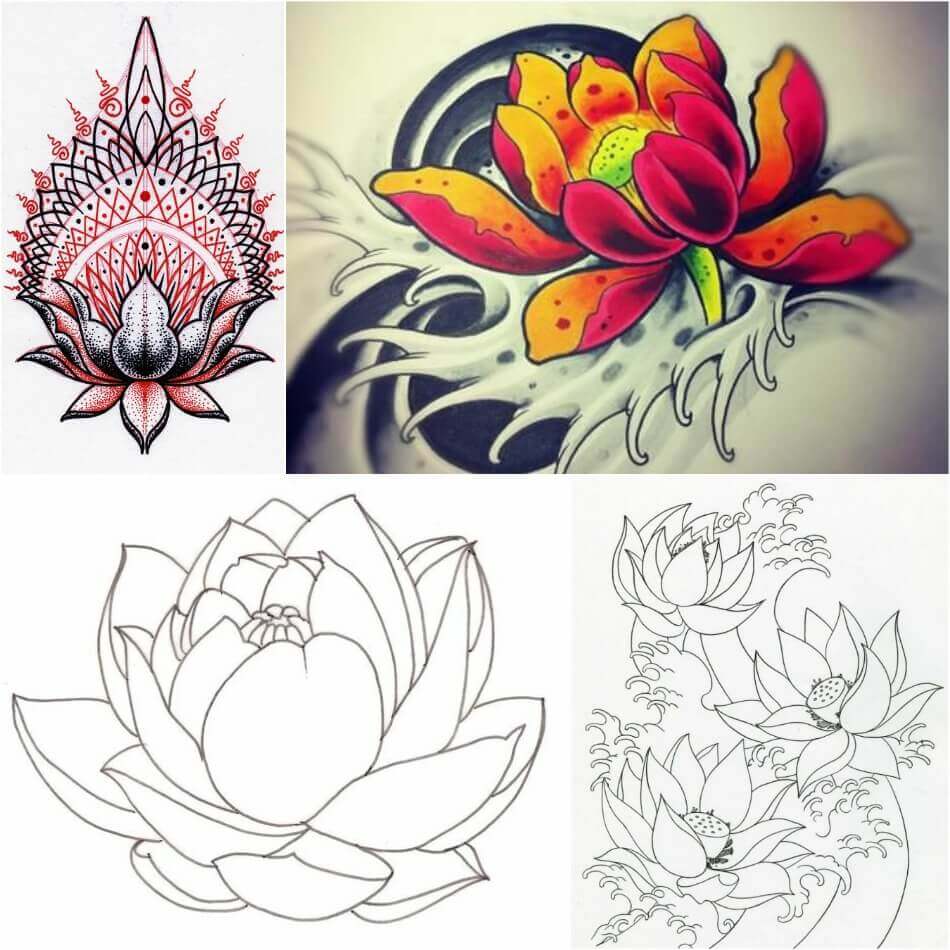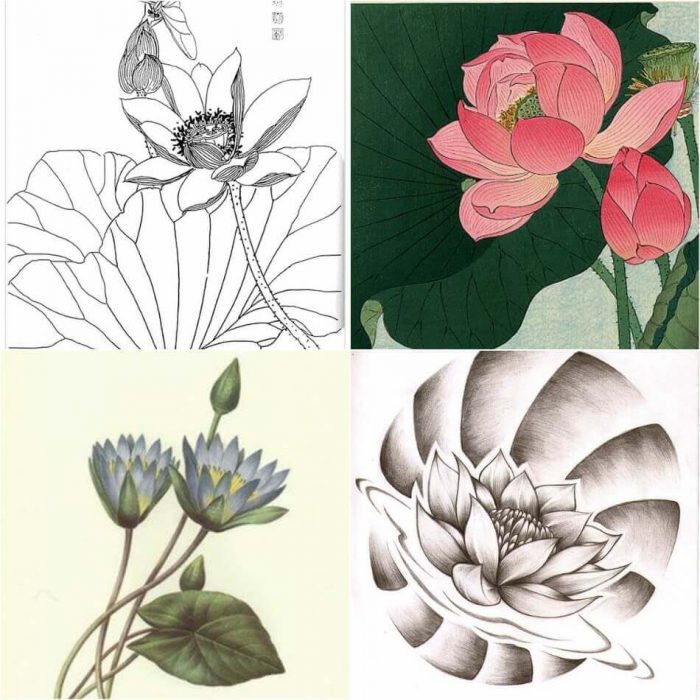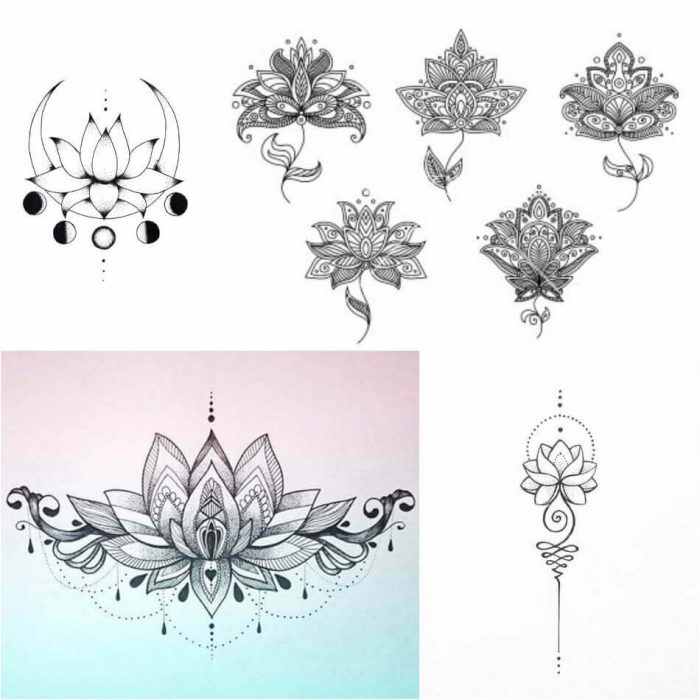 Lotus tattoo sketches