Forearm tattoos are a choice of those who do not want their art to go unnoticed. A forearm tattoo remains trendy for a number of reasons, one of which is a large work area that allows for the realization of many colorful ideas. Forearm tattoos are also quite common amongst both men and women.

Contents:
1. Forearm Tattoos for Men
2. Forearm Tattoos for Women
3. Forearm Tattoos Pain Level
Due to the elongated shape of this area, one of the most common forearm tattoos are forearm script tattoos – most often reserved for famous quotes, poems or the names of the loved ones. The letters can be aligned both parallel or perpendicular, in the shape of a bracelet.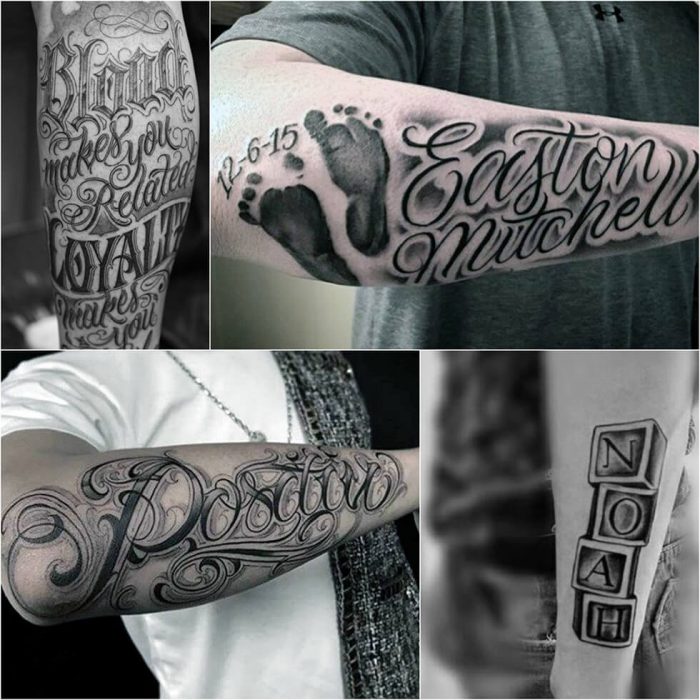 Matching forearm tattoos are an interesting solution where two parts of a single design are located on each forearm.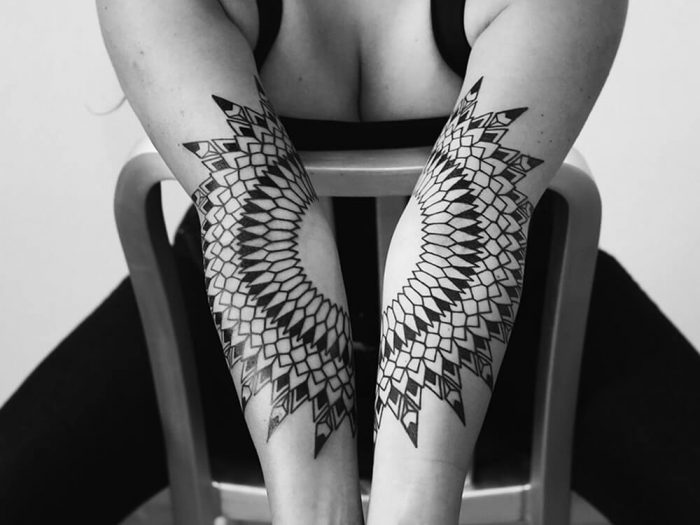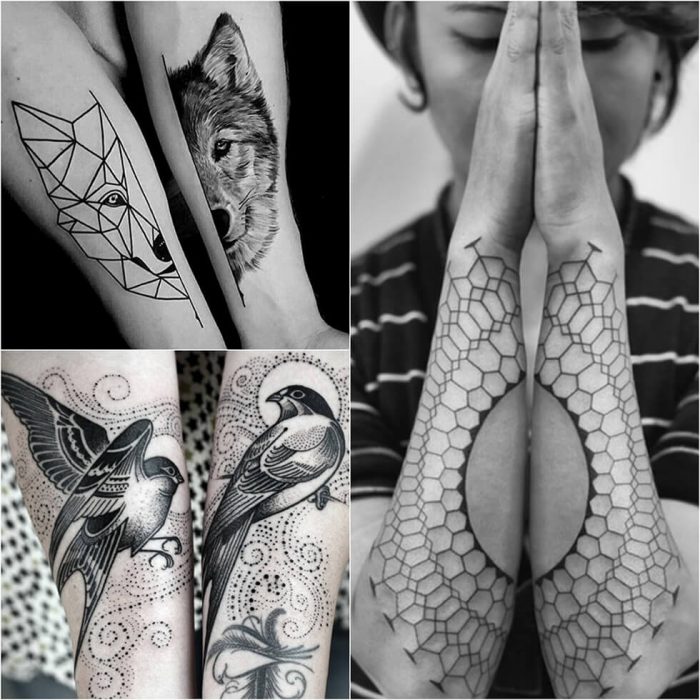 An incredibly vast number of styles and tattoos varieties can easily make one's head spin. Forearms can accommodate almost any style, be it realism, tribal forearm tattoo, blackwork tattoo or traditional forearm tattoo. The choice is yours.
Depending on your wardrobe a forearm tattoo will be visible most of the time, so before you commit, it is worth thinking the design through, as well as its size.
As for the aesthetics, they mostly depend on the quality of the artists' work, and on the very design that you have chosen.
The forearm is a quite versatile area and will adapt to anything you throw at it. So, find a reputable tattoo artist and let your imagination loose. Great results won't leave you hanging.
Men's Forearm Tattoos
Men, typically use all available space. They prefer coarser black and white sketches. These can be portraits of family members or famous figures. Some of the more popular choices include quotes or patterns that intertwine to create a complex shape.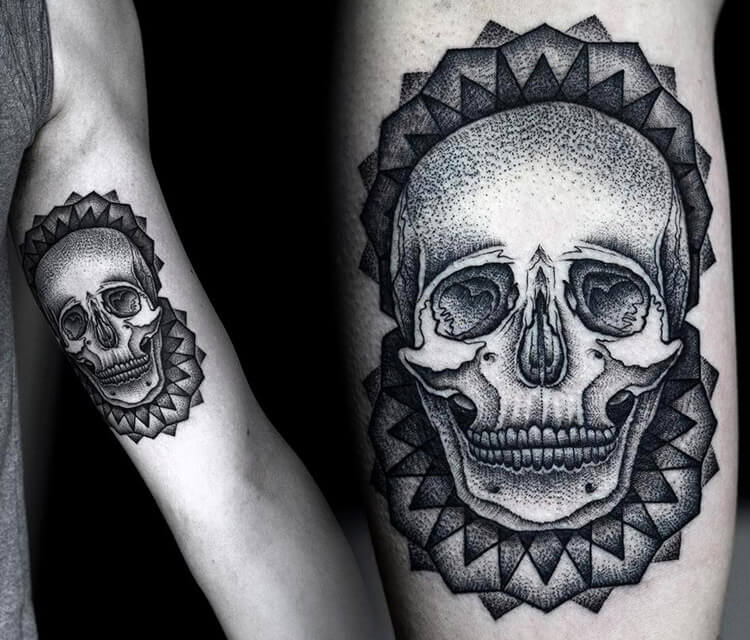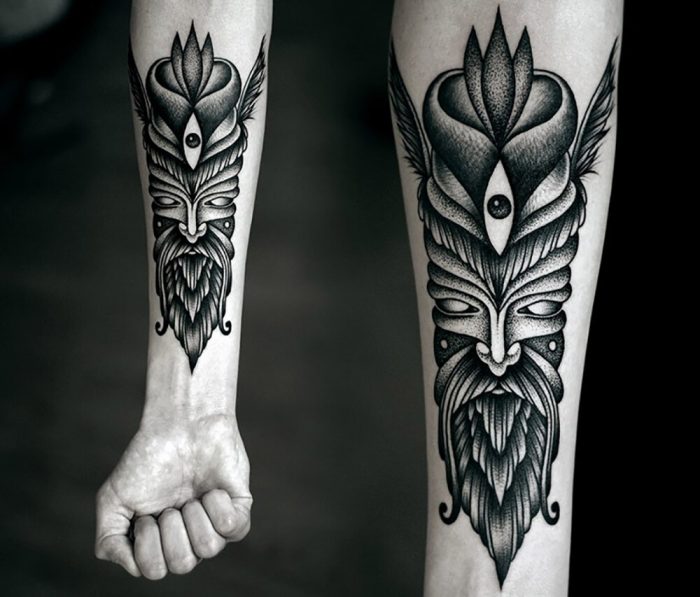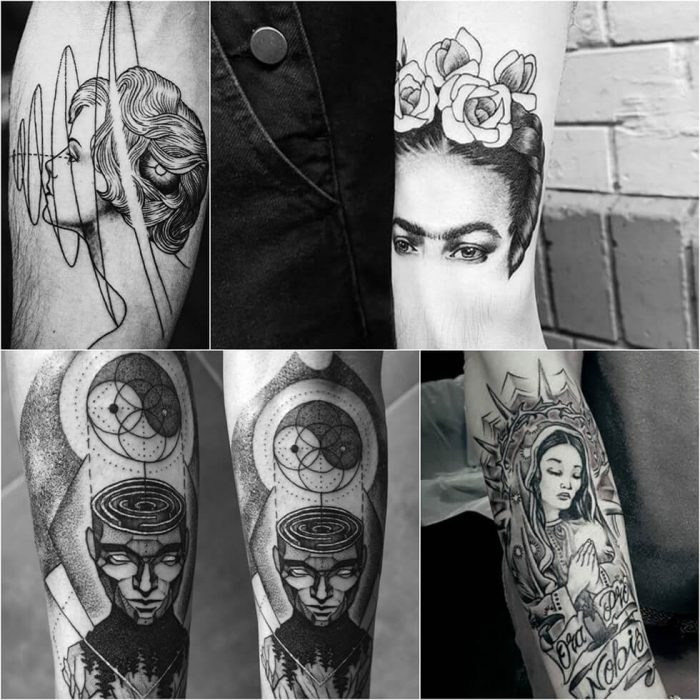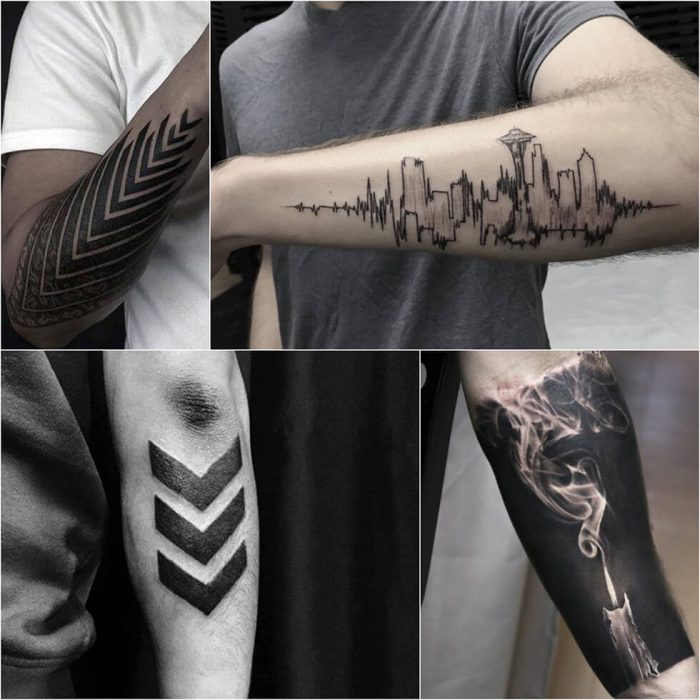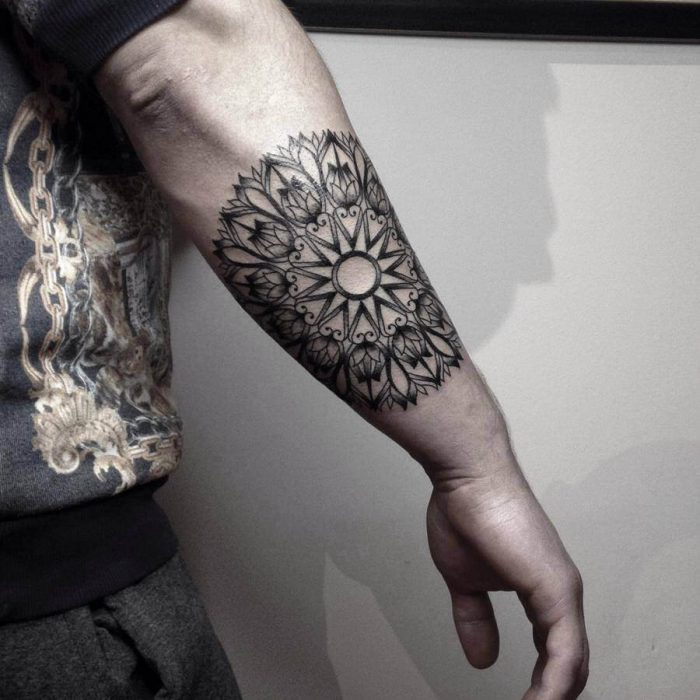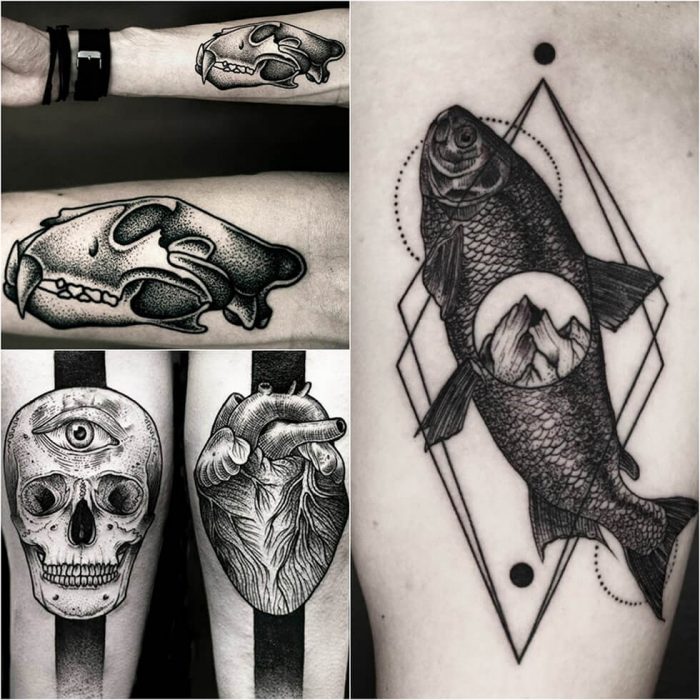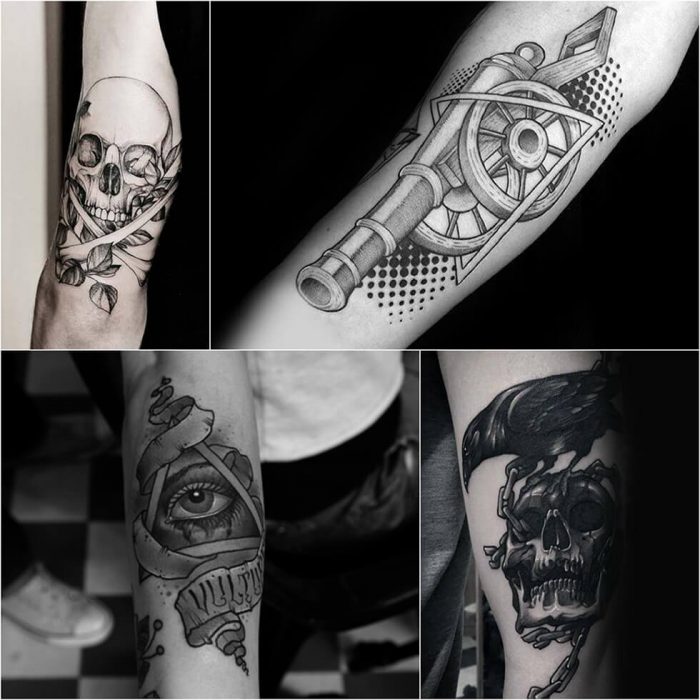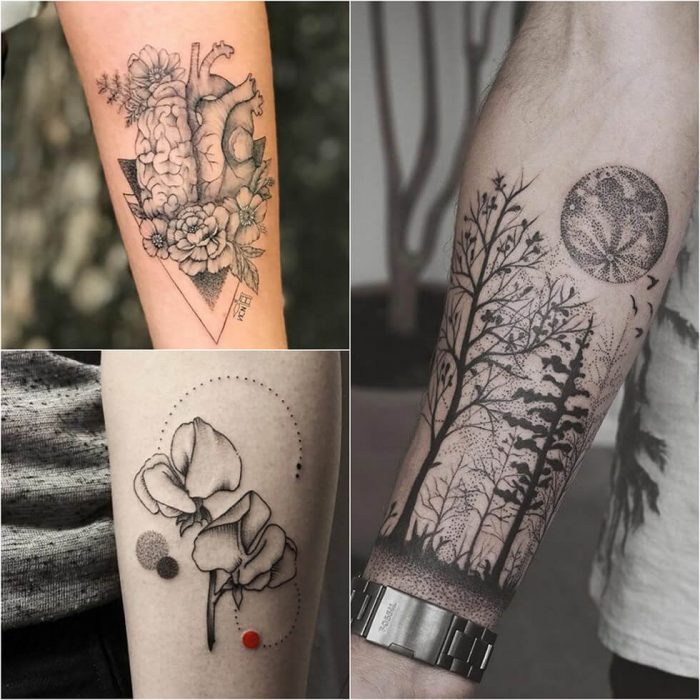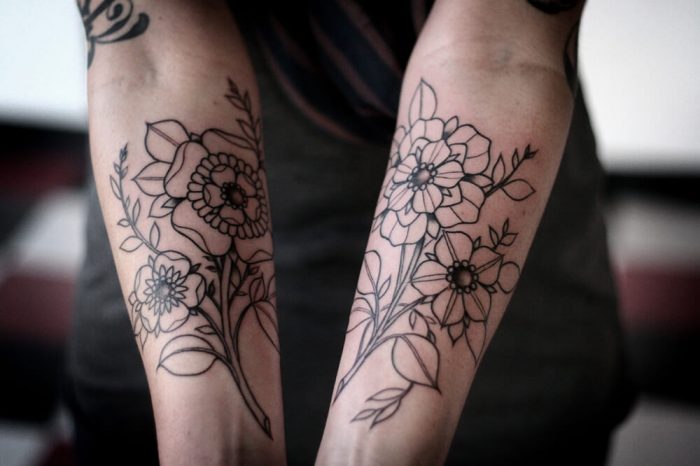 Women's Forearm Tattoos
Forearm tattoos for women are also very popular. Women often choose more delicate designs, like flowers that emphasize their elegance or bright and graceful butterflies, that will hint at the cheerful nature of the wearer. The most daring representatives of the female audience choose skulls, dragons, wolves, etc.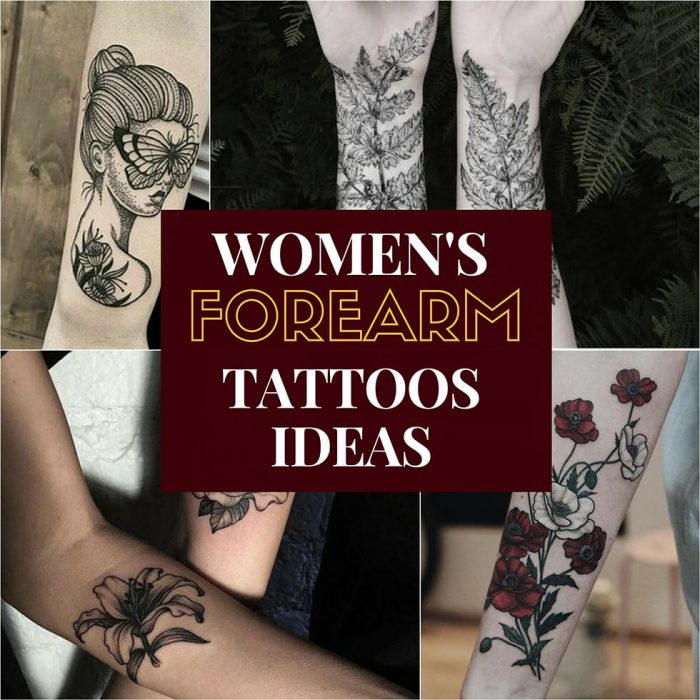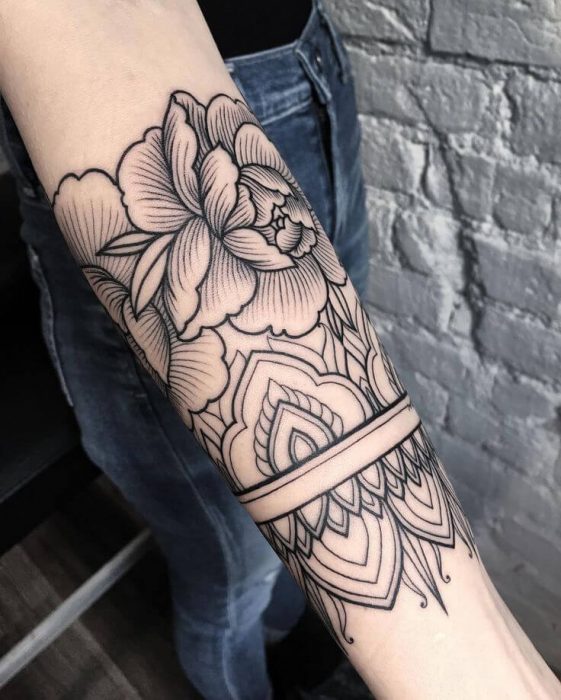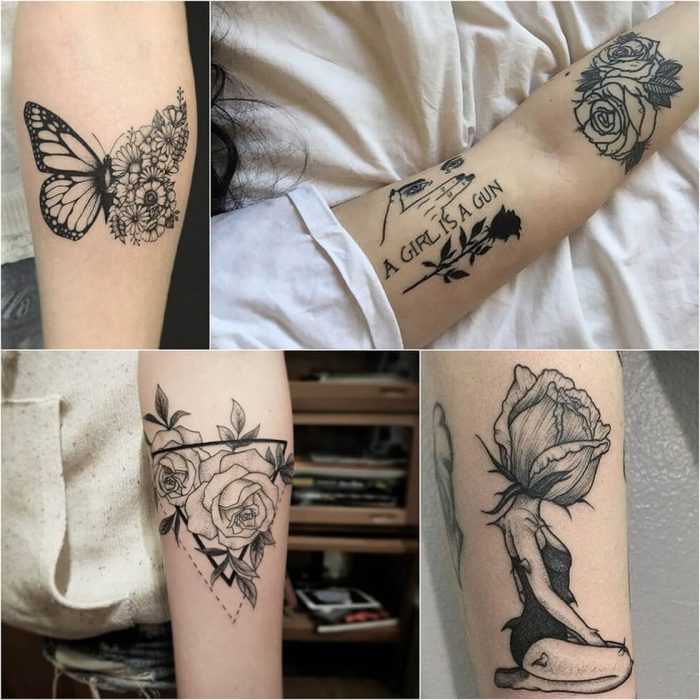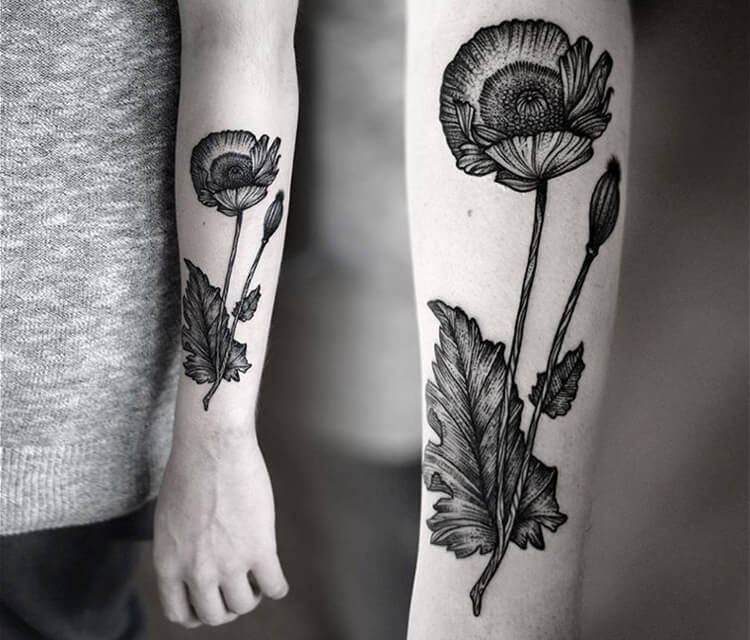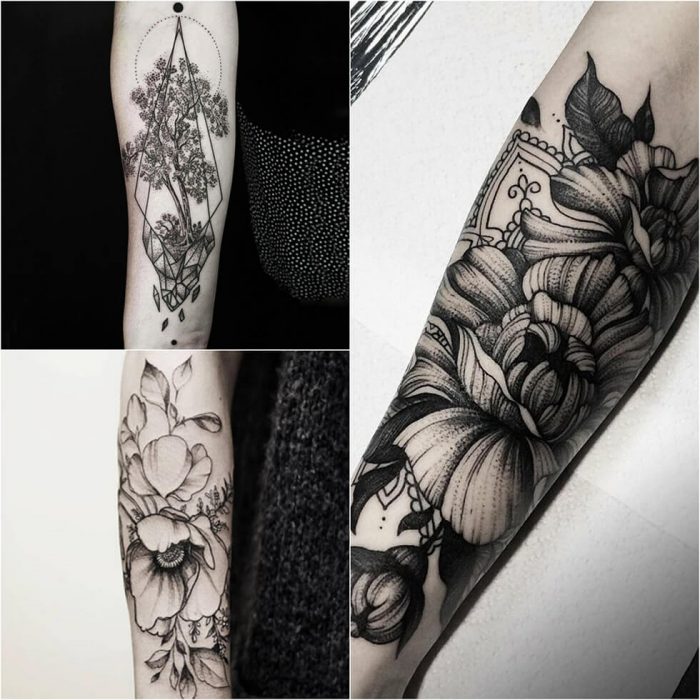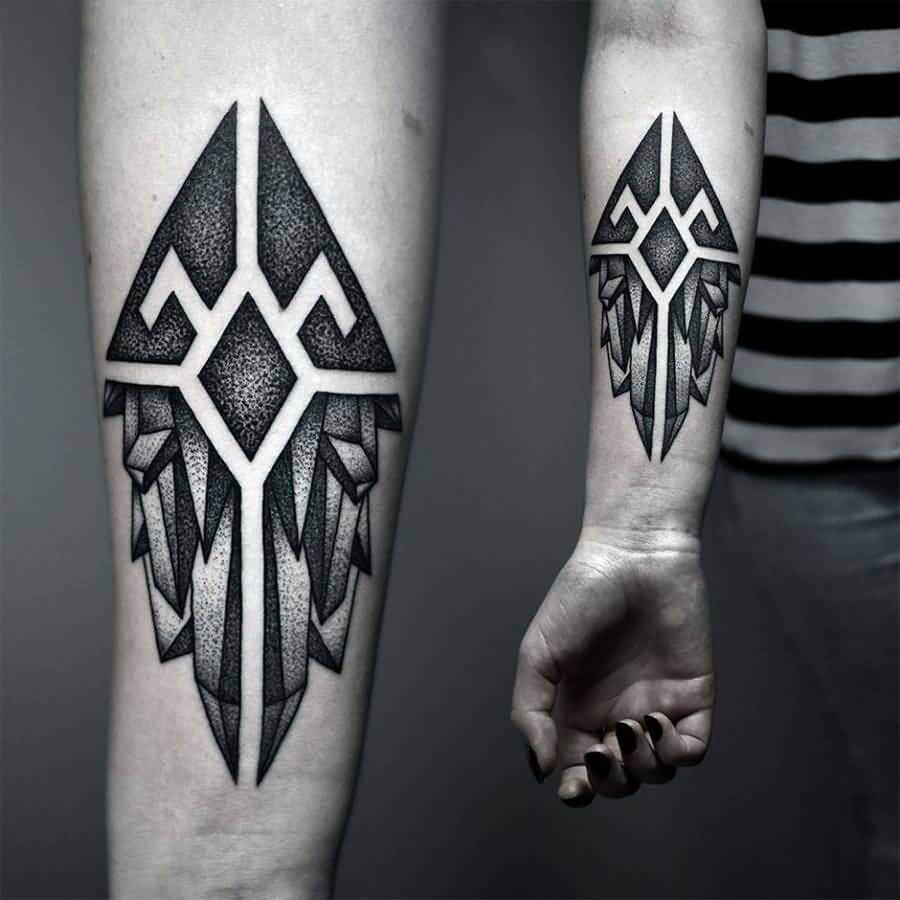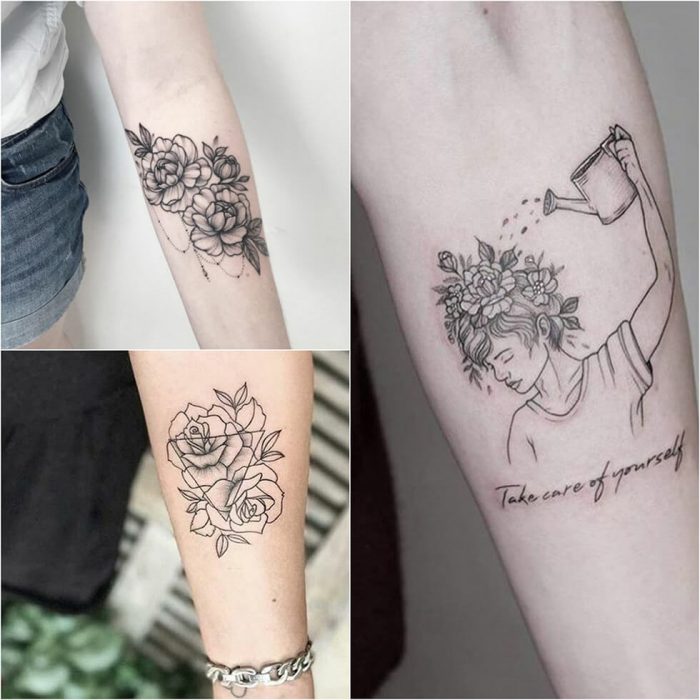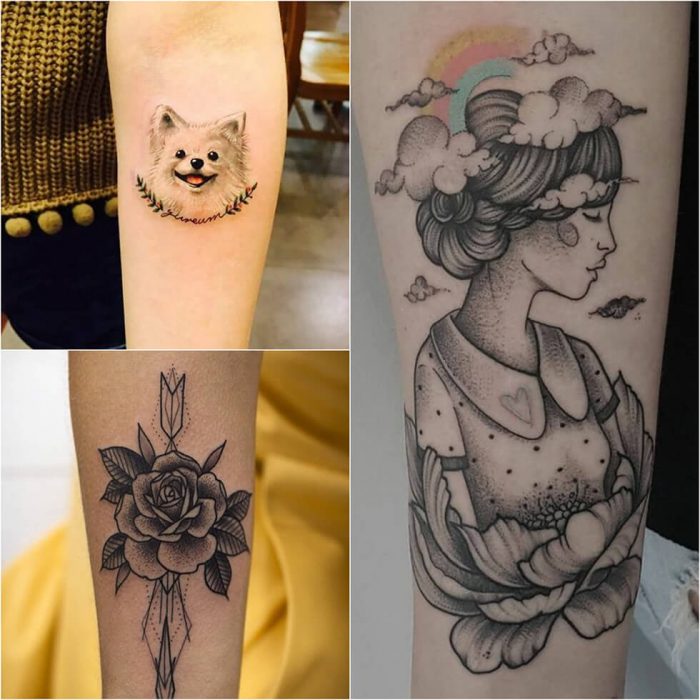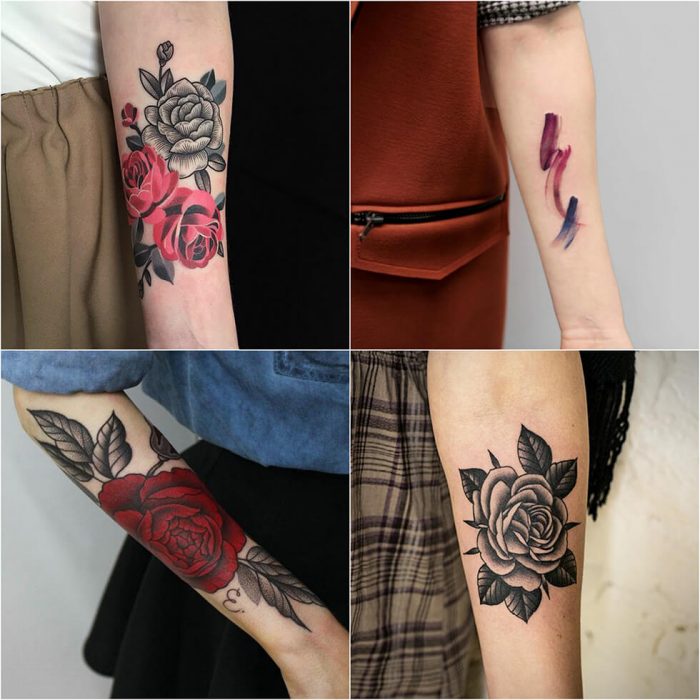 Forearm Tattoo Pain Level
Each person has a unique pain threshold. However, it is believed that the advantage of choosing a forearm tattoo is the region that is less susceptible to pain stimuli. It is highly unlikely that you will experience acute pain butt a slight prickle is possible.
PAIN LEVEL: 1/10
AESTETICS: 6/10
PRACTICALITY: 5/10