An elephant tattoo symbolizes majesty, power, wisdom and prudence. An elephant tattoo design has powerful ancient symbolism that has evolved over centuries. An elephant is a majestic animal, and in some cultures elephants are treated like gods.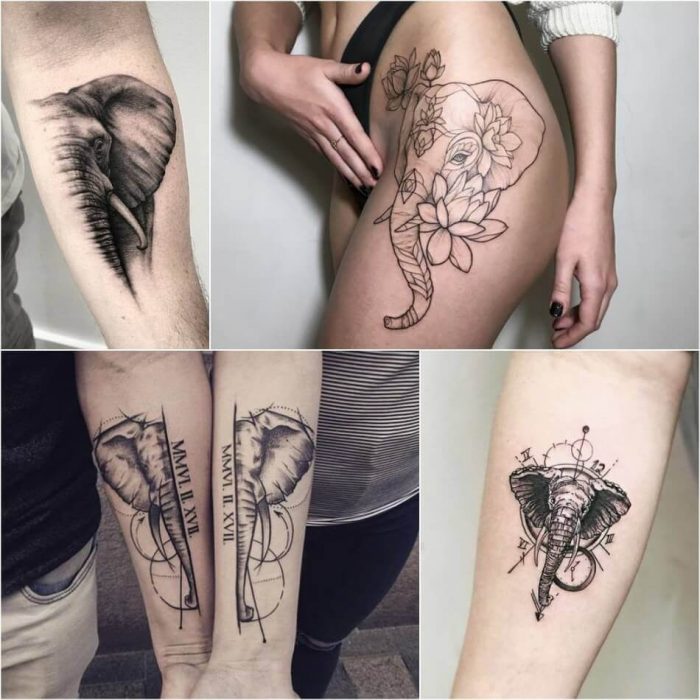 Elephant Tattoo History and Symbolism
People in Chinese and Indian cultures worship elephants as a symbol of heavenly wisdom and majestic peaceful power. These huge strong animals have been playing the role of indispensable helpers for people for a long period of time.
During periods of peace, elephants were used by farmers. In various military invasions elephants gave people advantage over their enemies. Elephants earned people's respect and worship that way.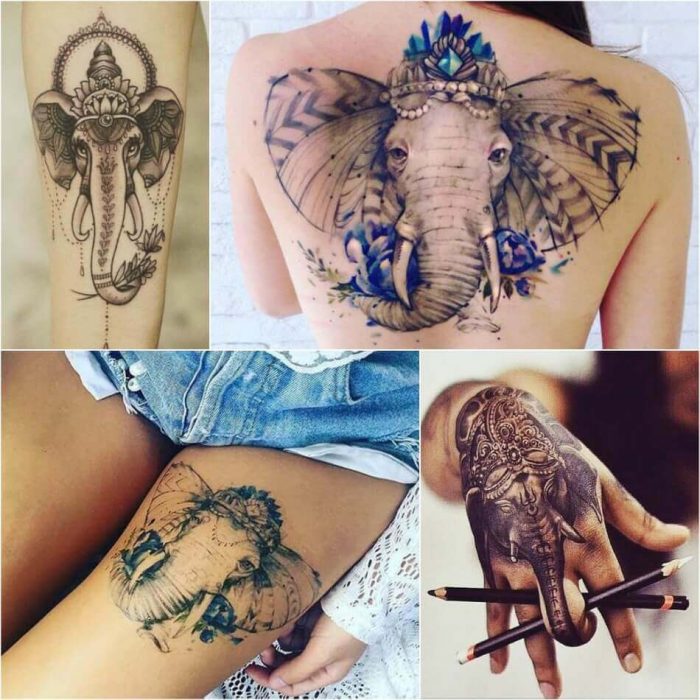 Nowadays an elephant tattoo often makes reference to the eastern Buddhist and Hindu symbolism. The popularity of these religions moved beyond Asia long ago. Together with philosophical beliefs, the elephant symbol has become very fashionable in the modern world.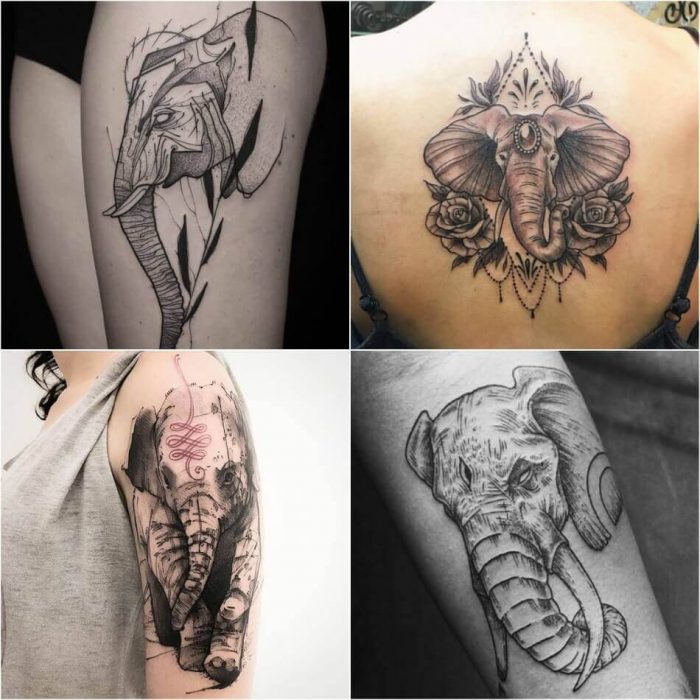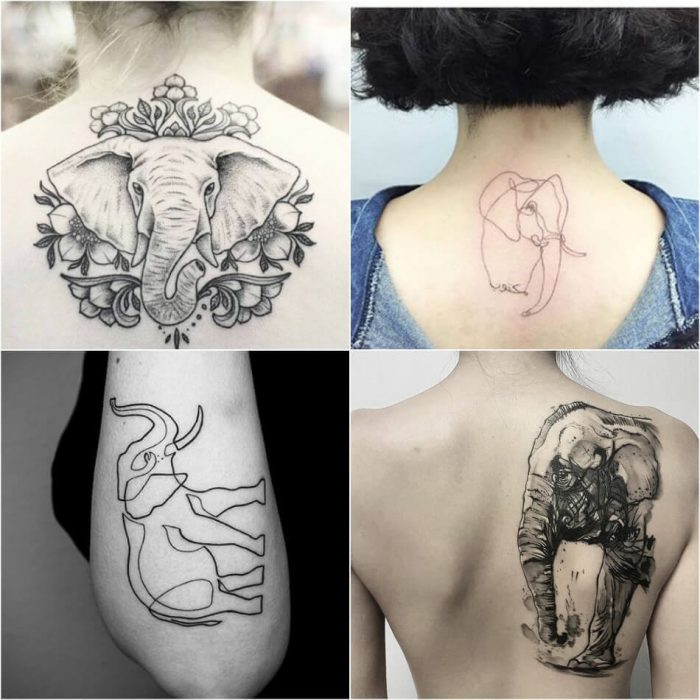 Popular ideas for elephant tattoo designs
An elephant Ganesha tattoo
One of the most popular elephant tattoos is the Hindu god Ganesha, protector of wisdom and prosperity. Ganesha is usually depicted as an elephant-headed human without tusks. The number of the god's arms varies from two to thirty, depending on the particular representation. Ganesha is also considered to be a protector of magicians and sorcerers.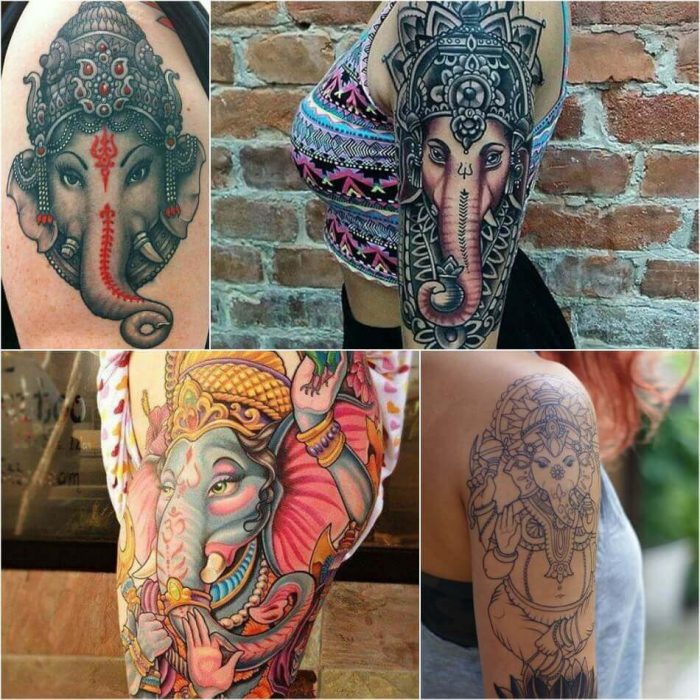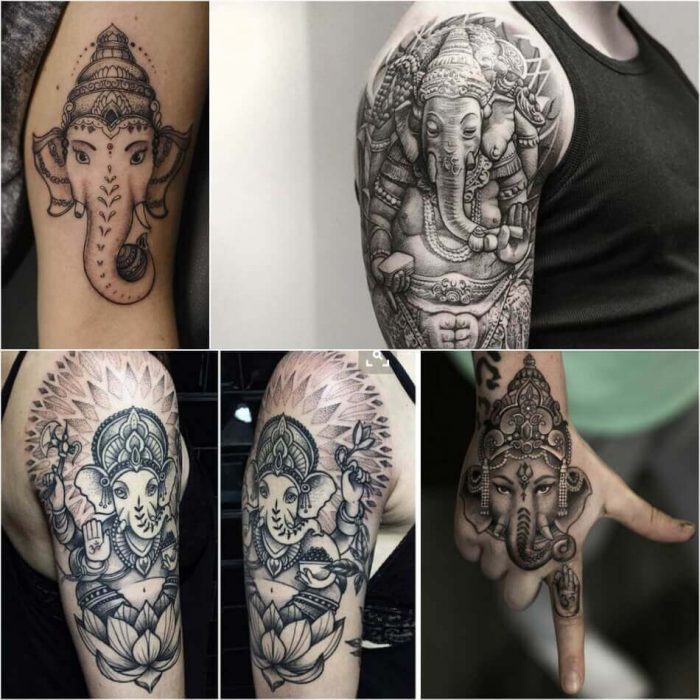 Abstract elephant tattoos
A favorite tattoo design is an elephant from Salvador Dali painting. People who are interested in art and creative work often choose this piece of surrealism.
Another good suggestion is colorful watercolor elephant tattoos. Almost any painting style can be applied for this tattoo sketch. If you prefer Cubism and Picasso paintings, you can also translate these ideas into an elephant tattoo.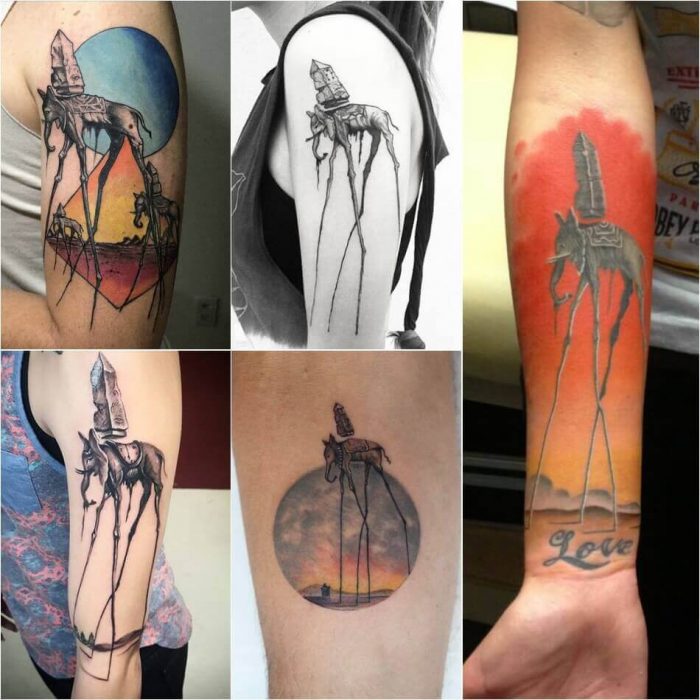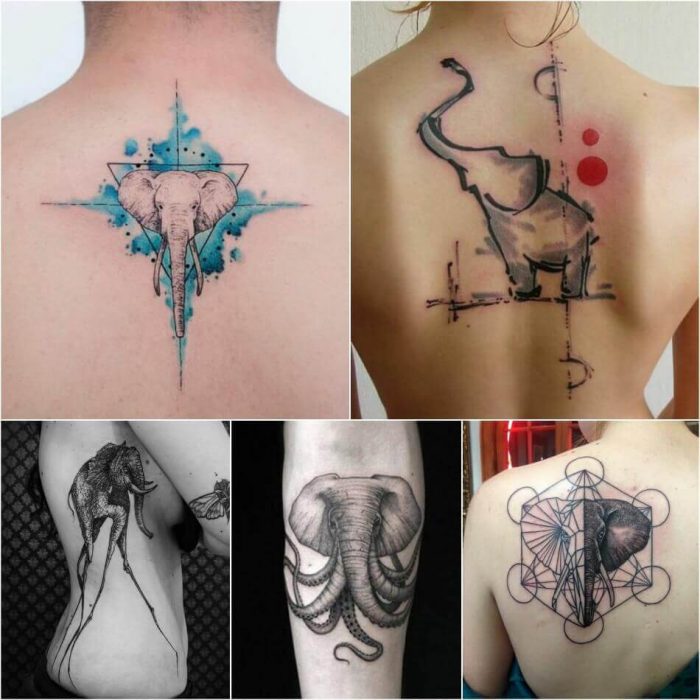 Origami elephant tattoos
If you prefer minimal art and neat lines, an origami elephant tattoo is the best choice for you.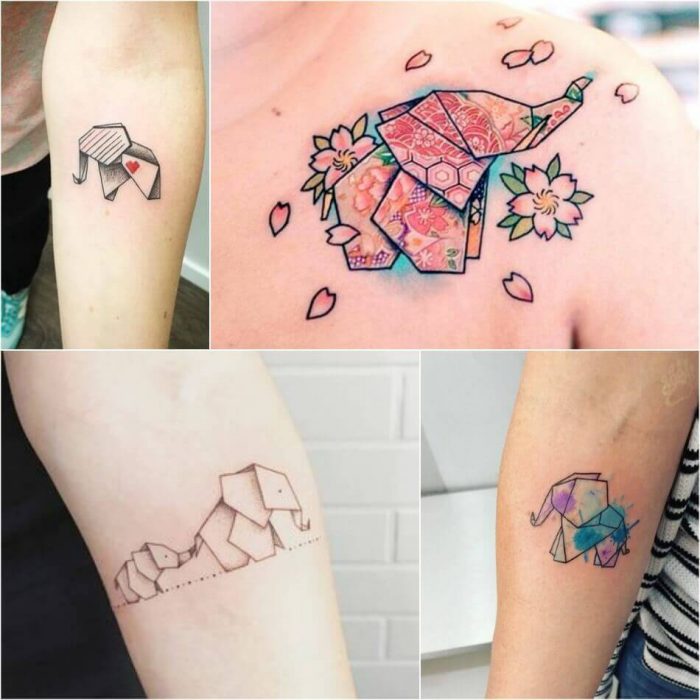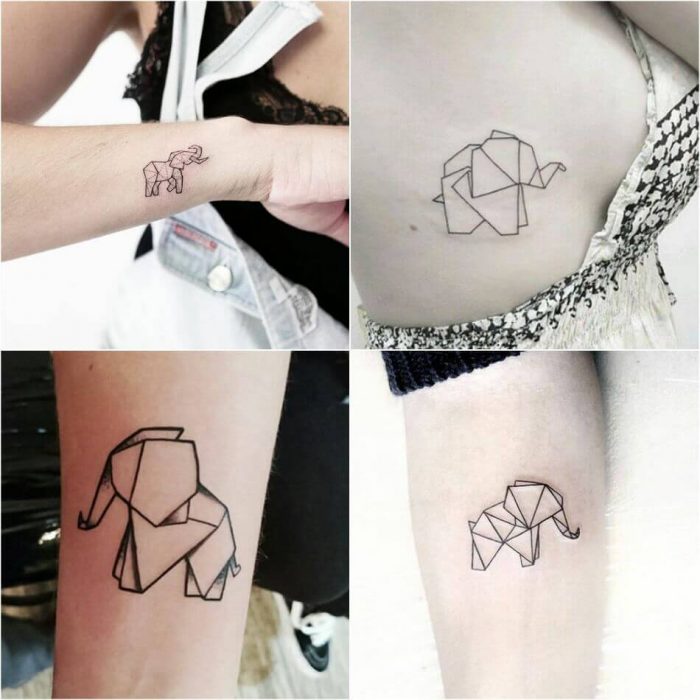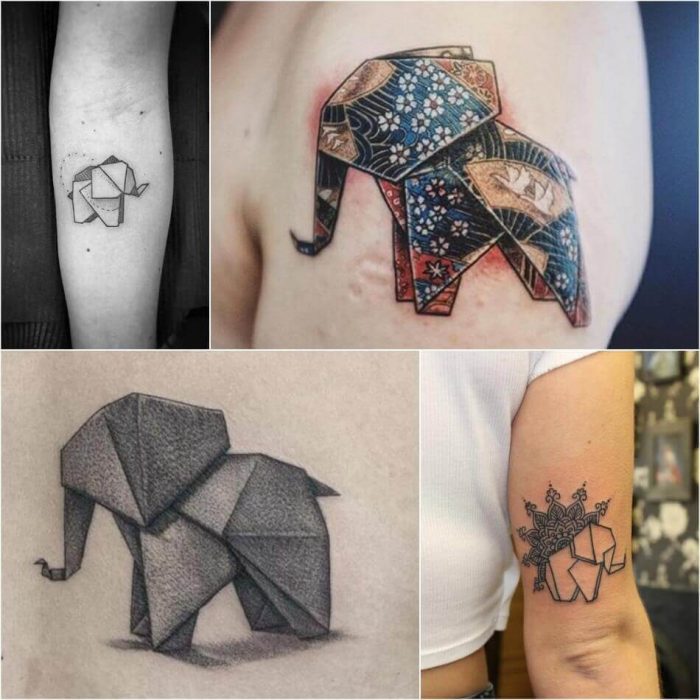 Mandala elephant tattoos
Although the elephant is first and foremost a Buddhist and Hindu symbol, it is often featured in the style of a mandala. A mandala is a symbolic diagram of divine spheres which represent the universe.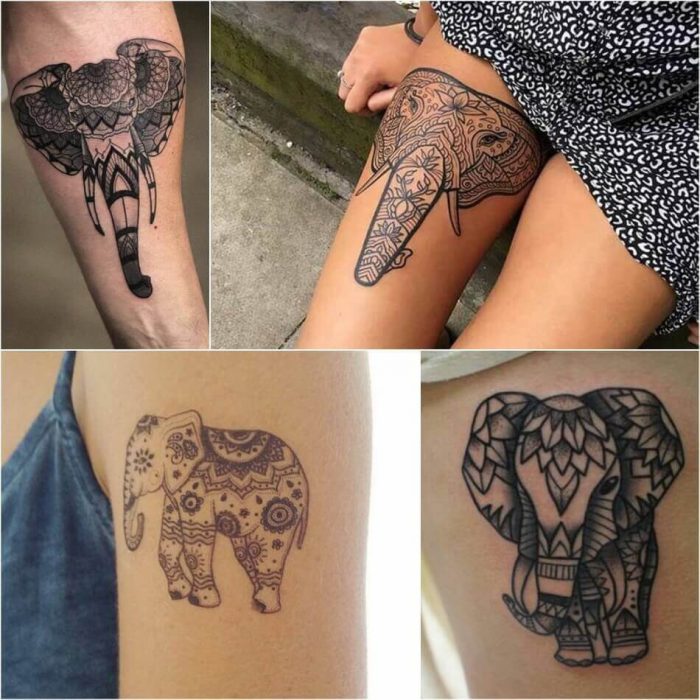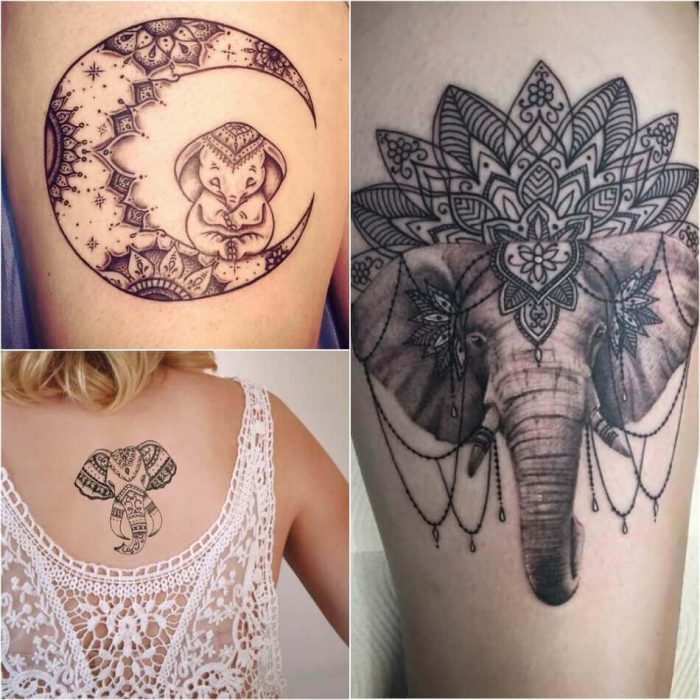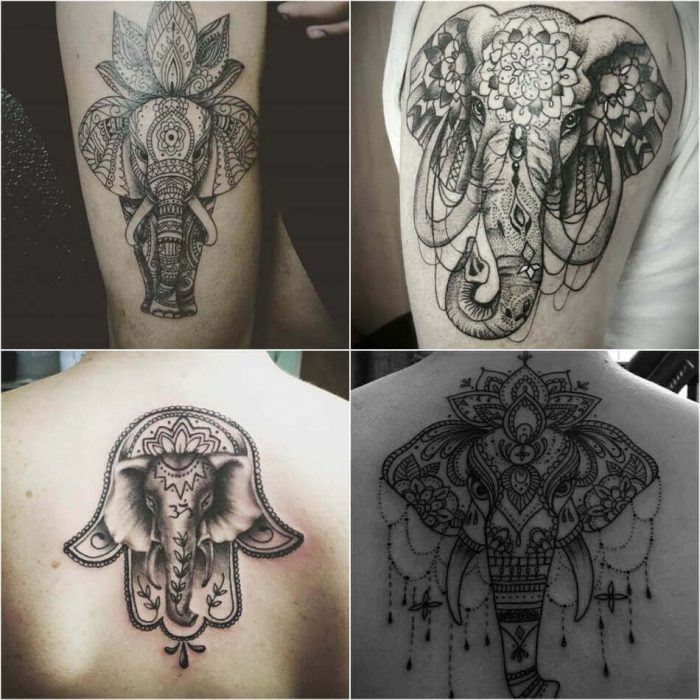 Realistic elephant tattoos
Realistic elephant tattoos are usually large. You will need several appointments with your tattoo artist to get a nice detailed picture of an elephant or even a whole family of these huge animals. Tattoo lovers often prefer realistic elephant tattoos to be placed on their backs or forearms.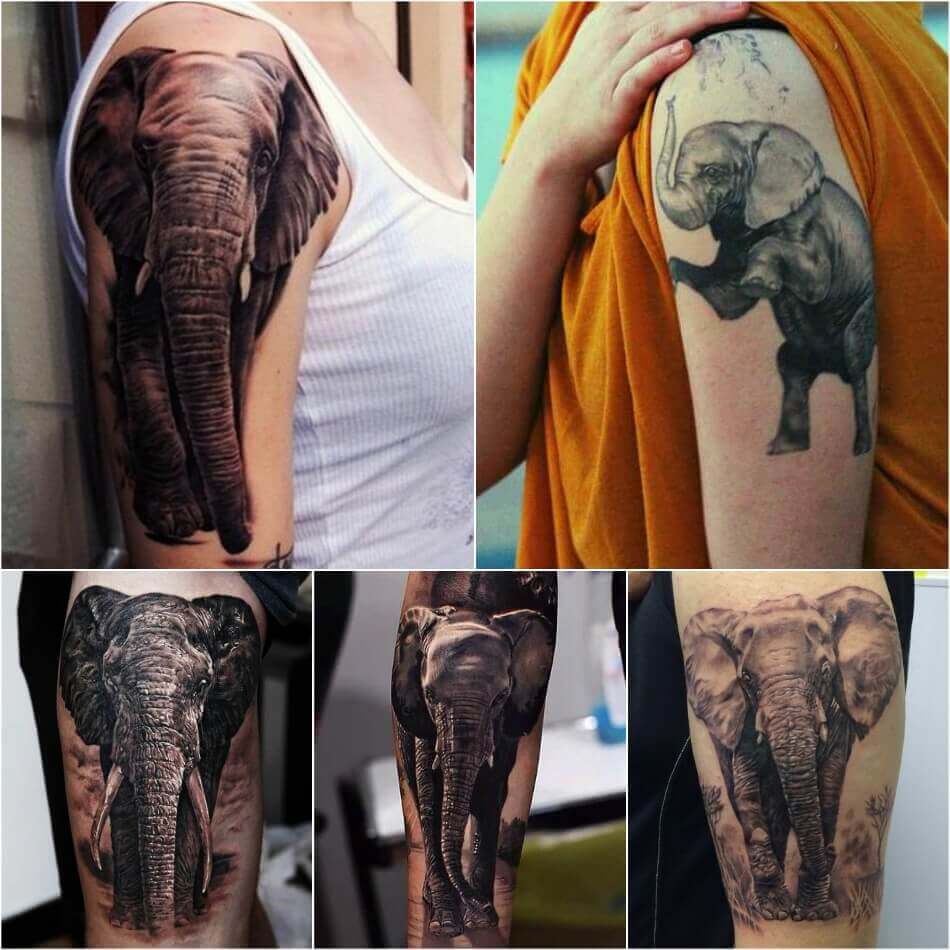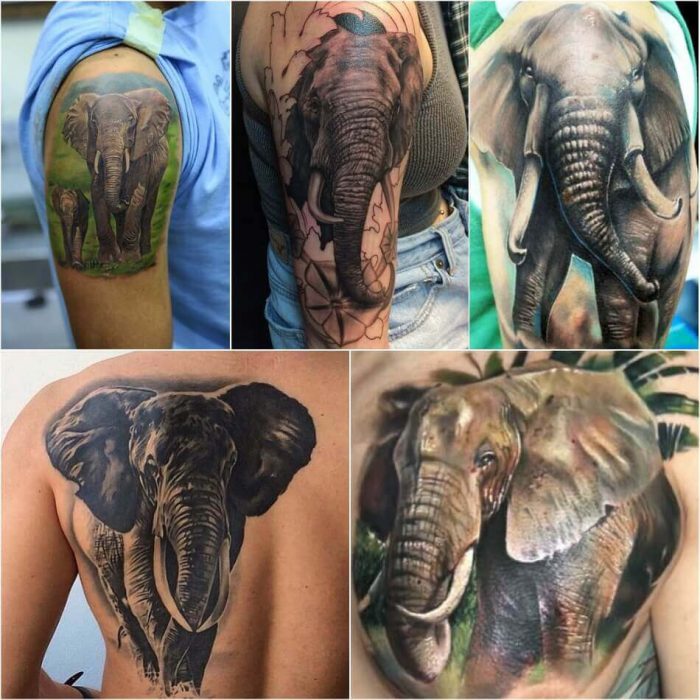 Elephant tattoos designs for men
The most popular areas for men's elephant tattoos are on the back, chest or forearm. These tattoos are a good idea for quiet, peaceful and strong men.
"An elephant symbolizes wisdom, and represents the answer to all of life's vital questions with the help of intelligence, trust and peacefulness. If all these traits are inherent in you, an elephant tattoo will become your message for people, your symbol and mascot."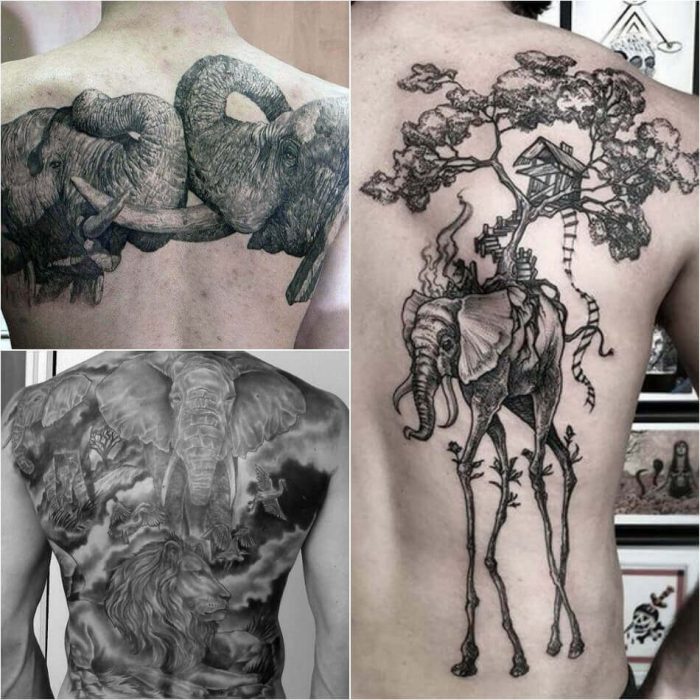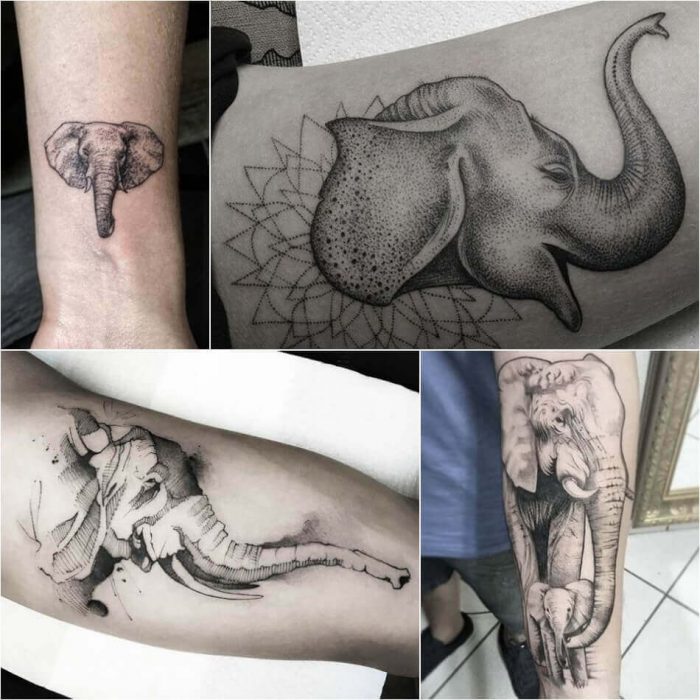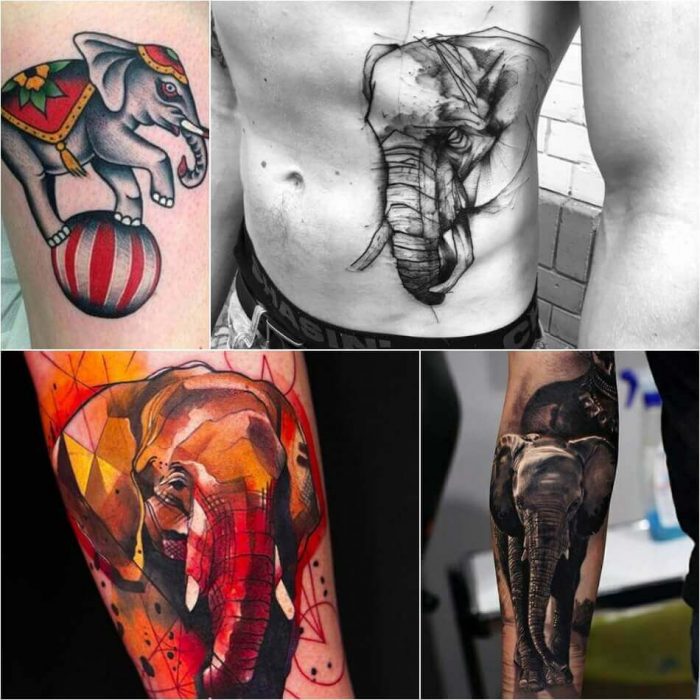 Elephant tattoos designs for women
Women prefer small elephant tattoos, for example elegant blackwork on a forearm. Another popular elephant tattoo area for women is their thigh. Women usually prefer to feature circus elephants dressed in colorful suits and jewelry.