Dragon Tattoo is one of the most popular mystical tattoos that fascinates and entertains people around the world, whether it is represented as a gold hoarding serpent or fire-breathing giant. Like most other mythological tattoos, dragon tattoos are perceived in different ways by different cultures around the world.
Nobody knows for certain when or where dragons first entered into the popular culture. However, over the years, experts have put forward a number of interesting theories by analyzing thousands of tribal tattoos.
Most dragons are either European dragons, derived from European folk traditions, or Oriental dragons, derived from the Chinese traditions.
In contrast to the European dragon tattoo designs, the noble Chinese dragon tattoo is a symbol of good fortune, wisdom and strength. Unlike the European dragon, the Chinese dragon is a mythical creature with magical powers that doesn't harm humans.
Chinese Dragons have long, snake-like bodies and long necks that supports large doggish heads. Their backs and bellies are covered in hard armor. Chinese Dragons bodies are usually bright green or red, but their faces are an eruption of many vibrant colors.
European Dragons are also reptilian, but instead of resembling snakes with oversized heads, they resemble lizards, with compact bodies, powerful legs, long tails, long necks, and small, horned heads. Their colors are somber, usually dark shades of red, blue, or green. The crowning-glory of the European Dragon is its wings, which can stretch out to great widths and cast a terrifying shadow when it is soaring above.
Content:
1. Dragon Tattoos for Men
2. Dragon Tattoos for Women
3. Realistic Dragon Tattoo
4. Tribal Dragon Tattoo
5. Japanese Dragon Tattoo
6. Tattoo Sketch
Dragon Tattoo for Men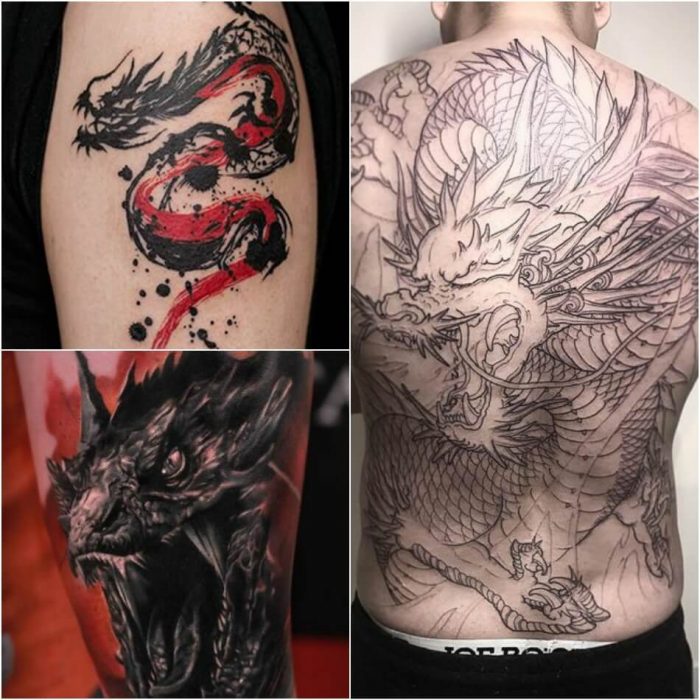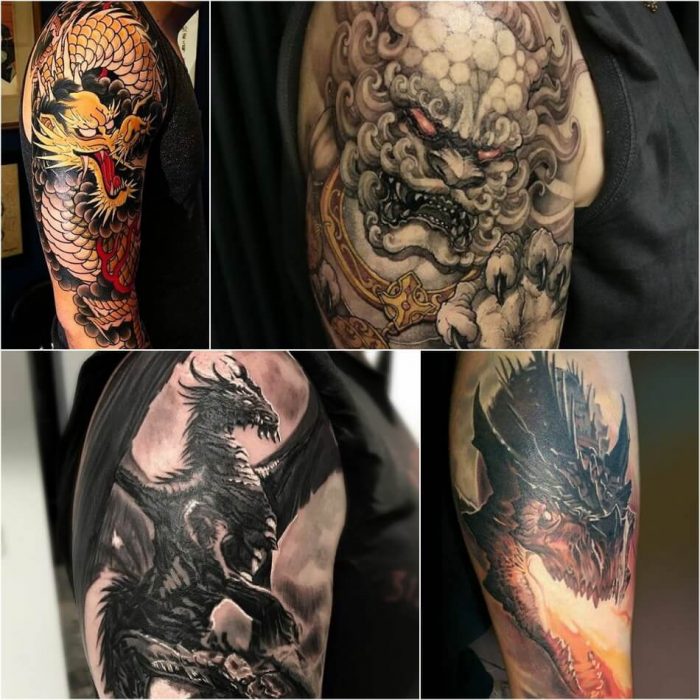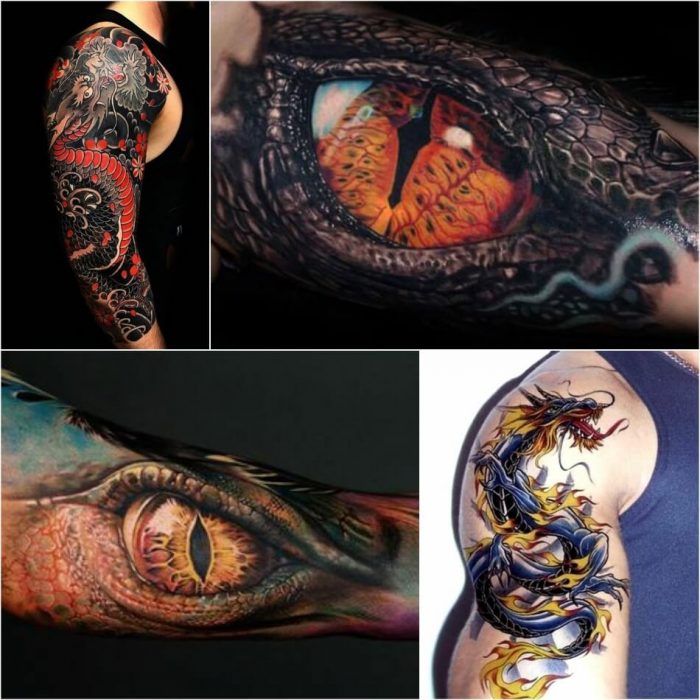 Dragon Tattoo for Women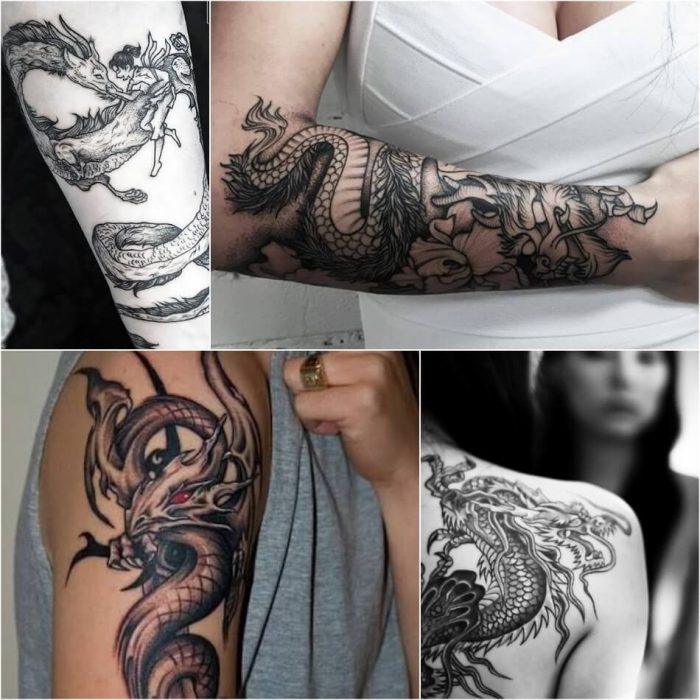 Realistic Dragon Tattoo Ideas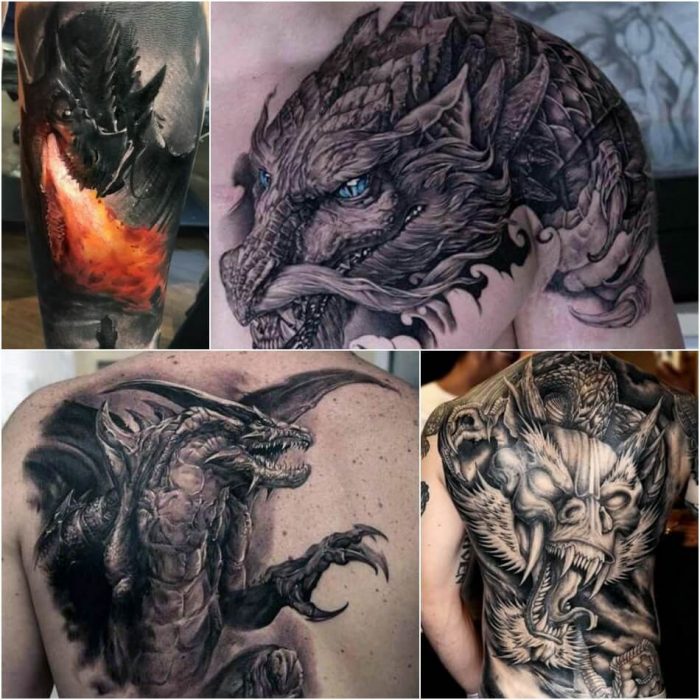 Dragon Tattoo Sketch