Crosses are one of the oldest and most popular tattoo symbols. Cross tattoos can have various meanings depending on the culture. The cross combines elements of Paganism, Christianity, Hinduism and other world religions.

Contents:
1. Cross tattoos popular combinations
1. Celtic cross tattoos
3. Ankh tattoo
4. Bottony cross
5. Orthodox cross tattoos
6. Catholic cross tattoo
7. Inverted cross tattoos
8. Maltese cross tattoo
9. Cross tattoos for Men
10. Cross tattoos for Women
Initially, cross tattoos had only religious significance. The cross simply served as an indication of the person's religion. It was believed that a cross tattoo would protect the area of the body it covered from being wounded in battle. For example, a cross chest tattoo was intended to protect in the case of a hit to the heart.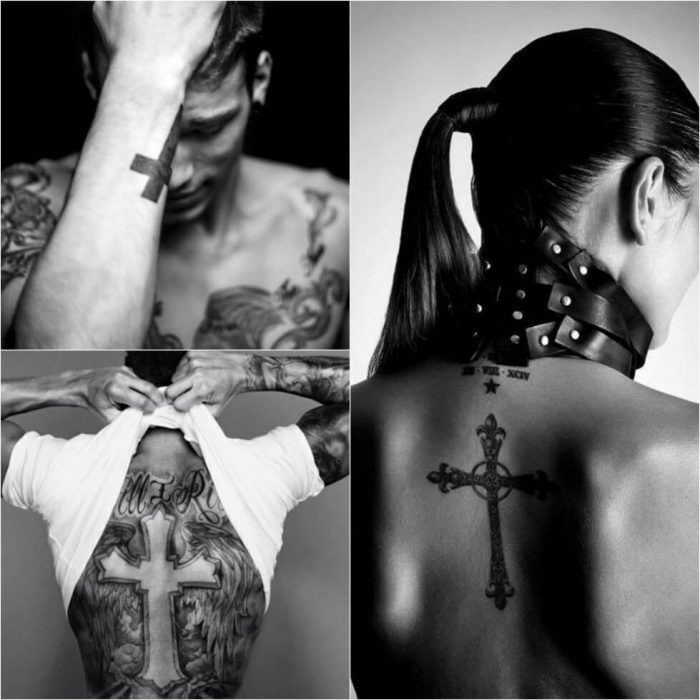 Crosses are considered ancient symbols of the cosmos. The two crossed lines can represent the four corners of the earth, the four phases of the moon or the four elements of nature. The lines can also represent the father and mother, and the intersection point symbolizes the birth of life. It is not necessary to be deeply religious to get a cross tattoo. It mostly depends on your intentions, desires, beliefs and on the meaning that you wish the cross tattoo to convey.
Cross Tattoos Popular Combinations
Cross tattoos are often combined with other drawings which may include biblical imagery.
Cross tattoos can also be combined with an utterance or a phrase that may hold a special meaning to the owner.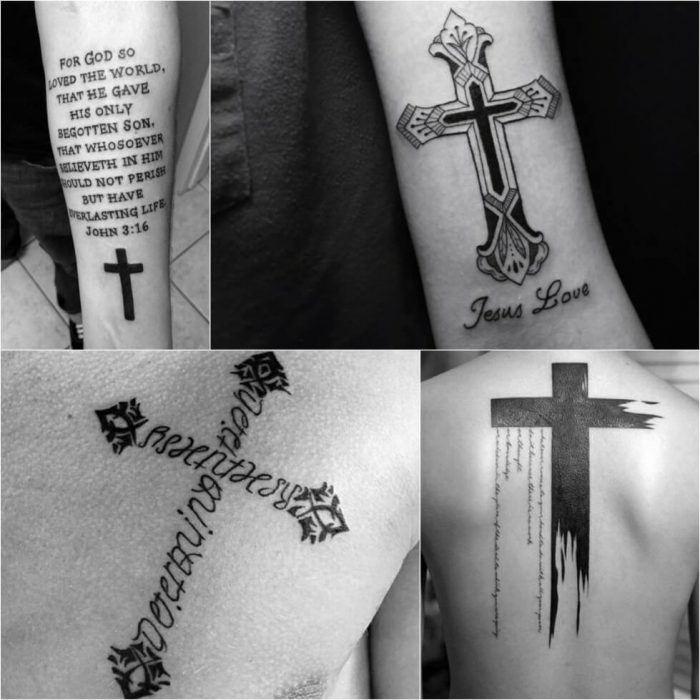 Cross With Wings Tattoo
A cross tattoo with wings is a great way to immortalize a loved one who is no longer with you.
Cross and Skull Tattoos
A cross and skull tattoo can have several meanings, depending on the composition: it can either represent death or rebirth.
Cross with Praying Hands Tattoo
A cross with praying hands tattoo is one of the most common religious tattoos. It accentuates the person's belief in God and may offer prayers for someone or something.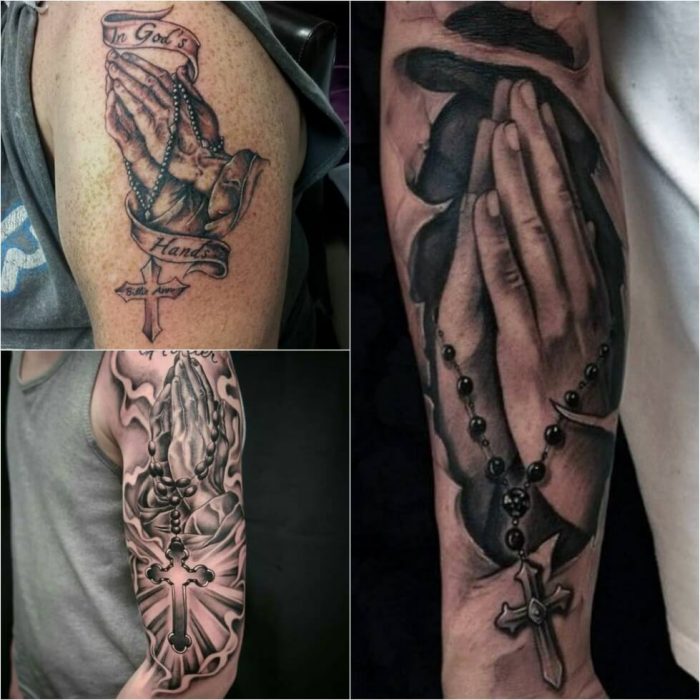 Jeweled Cross Tattoo
A jeweled cross tattoo symbolizes the search for the meaning of life.
Cross and Rose Tattoo
A cross and rose tattoo symbolizes the loss of a loved one. Despite its sad symbolism, a cross and rose tattoo is often chosen because of its aesthetic beauty.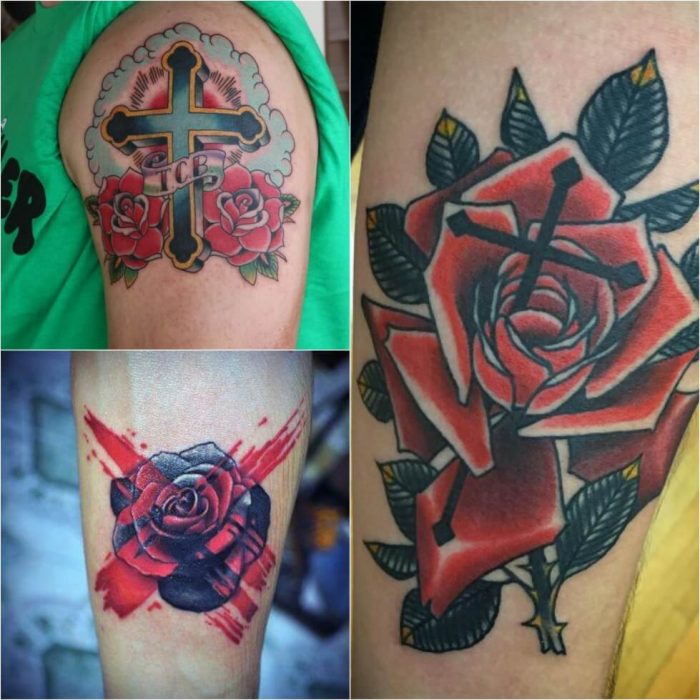 Cross Tattoos With Rosary Beads
Cross tattoos with rosary beads symbolize the owner's devotion to God. The beads represent the ascent to heaven.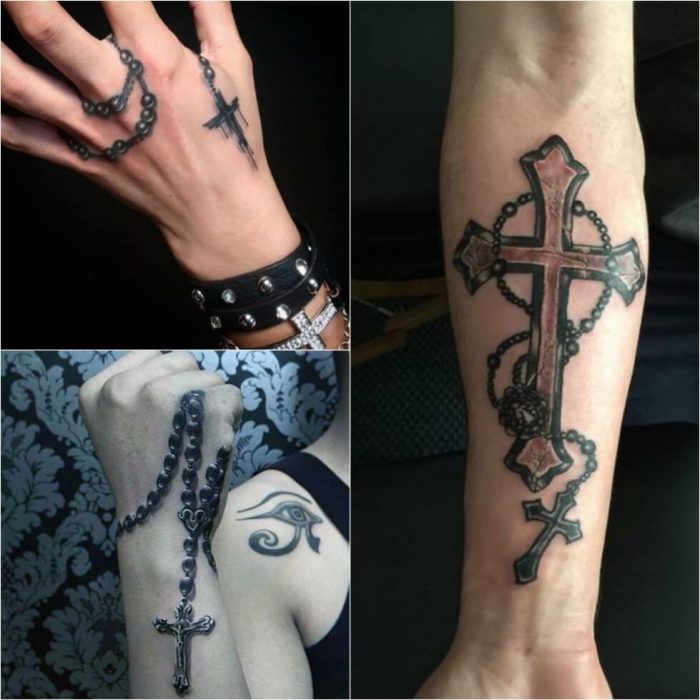 Celtic Cross Tattoos
The Celtic cross (the Irish cross) is the most sought-after religious tattoo design. It is a symbol of spiritual development. The circle behind the cross symbolizes the sun and eternity. The intertwined knots and threads symbolize the unity of the world.
Ankh Tattoo
Ankh – the Egyptian cross, is the "key of life" and it is one of the most significant symbols from Ancient Egyptian culture. Ankh is a symbol of wisdom, eternal life and rebirth. Sometimes it is interpreted as the symbol of the rising sun, or of masculinity and femininity. The Ankh cross is also used as a charm.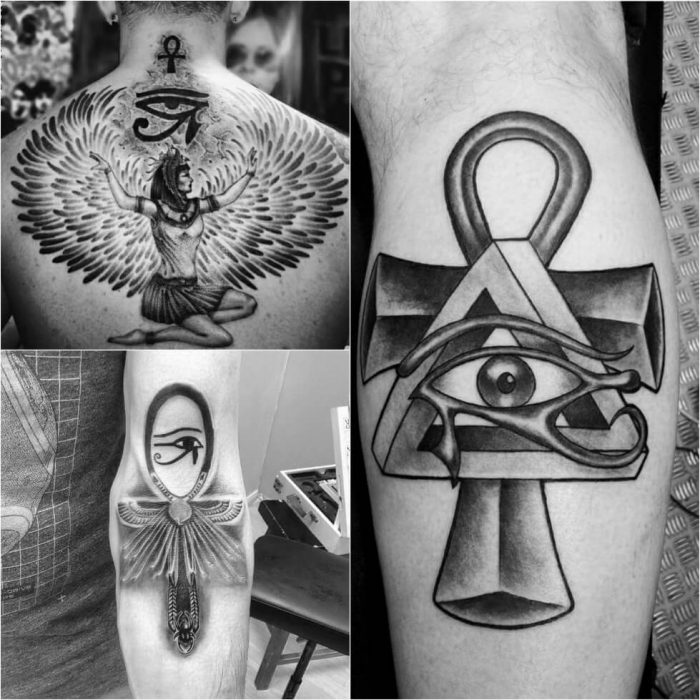 Bottony cross
On a bottony cross, each rounded arm symbolizes love, luck, faith and hope.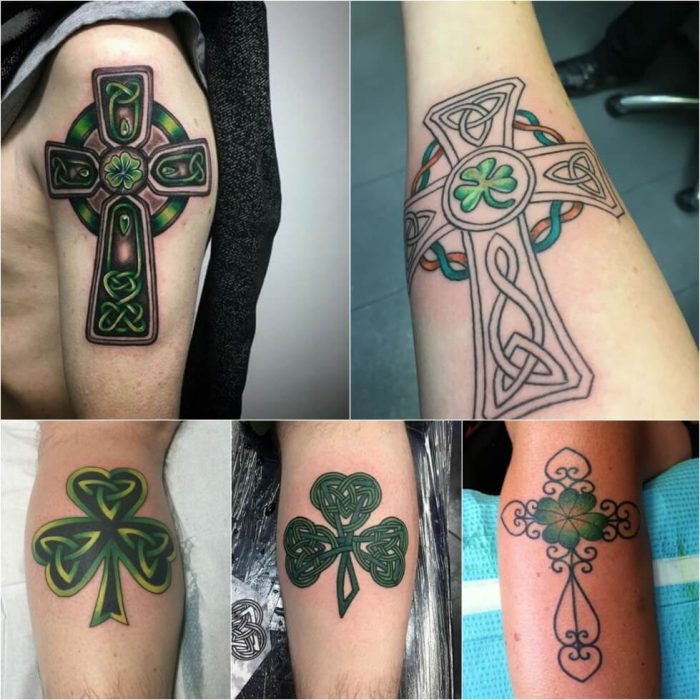 Orthodox Cross Tattoos
Orthodox cross tattoos have a lot of enigma associated with them. An orthodox cross acts as an "amulet" that protects its owner from evil spirits.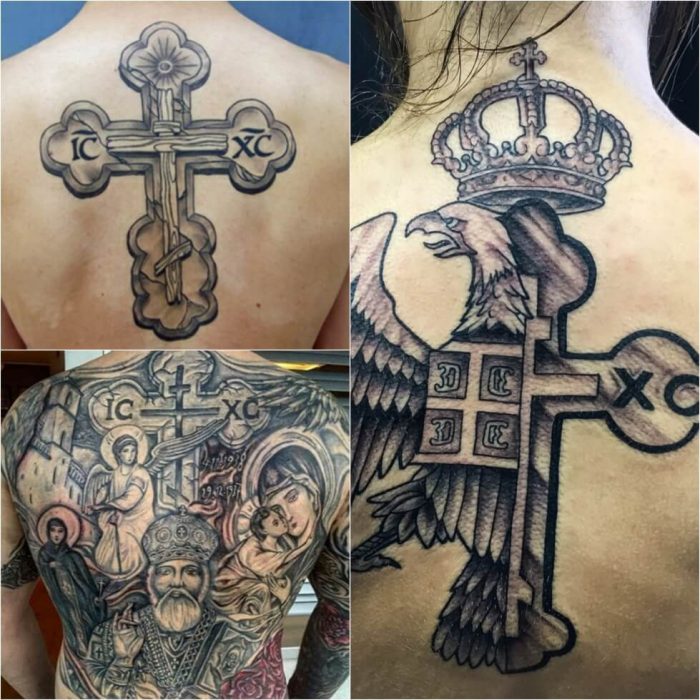 Catholic Cross Tattoo
A Catholic cross tattoo (Latin Cross) is a symbol of salvation, rebirth and eternal life.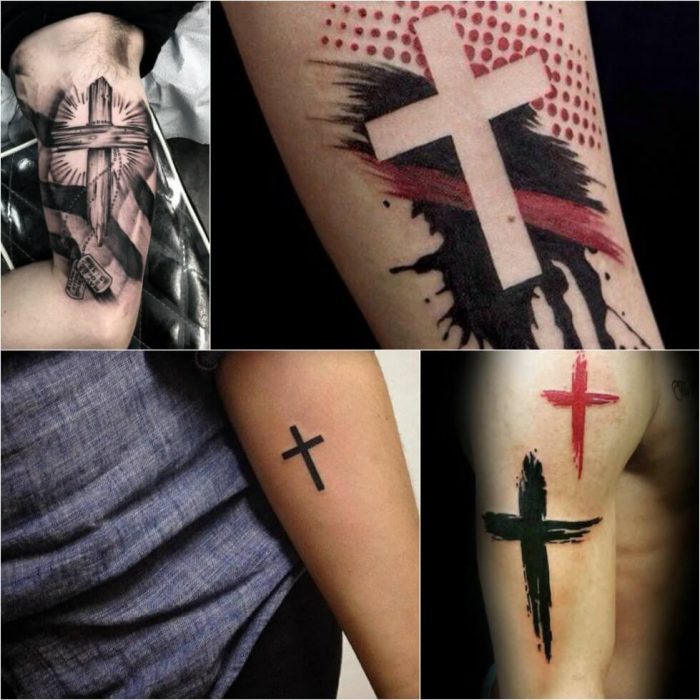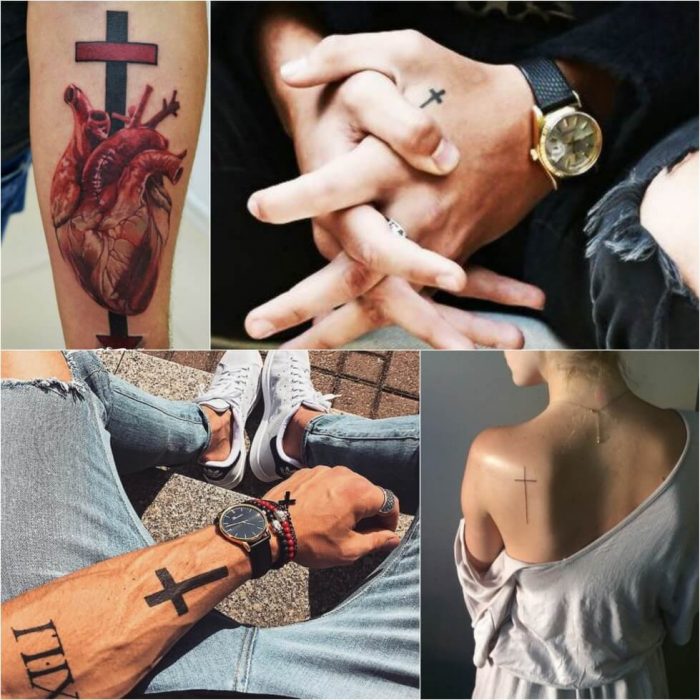 Inverted Cross Tattoos
The cross of St. Peter or an inverted cross is one of the most mysterious crosses, and it can be interpreted in different ways. This cross is often used in satanic cults. Some call it the cross of the Madonna since it resembles a female figure. Some researchers have also found a link between an inverted cross and knightly traditions. The sword was of great significance to knights. A knight never parted with his sword, and with it, he could pray, even when out in the field. By plunging the sword into the ground, he could create a semblance of a cross. When in battle however, the 'cross' was always held upside down in the knight's hands.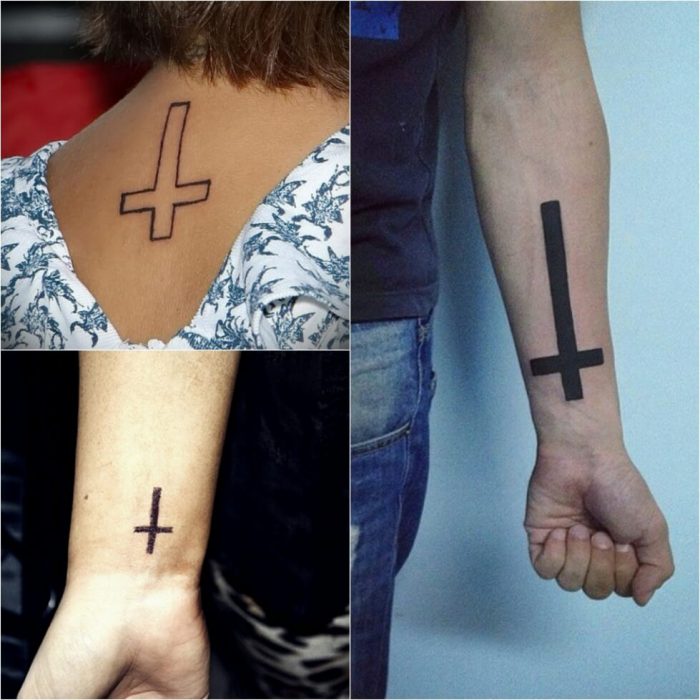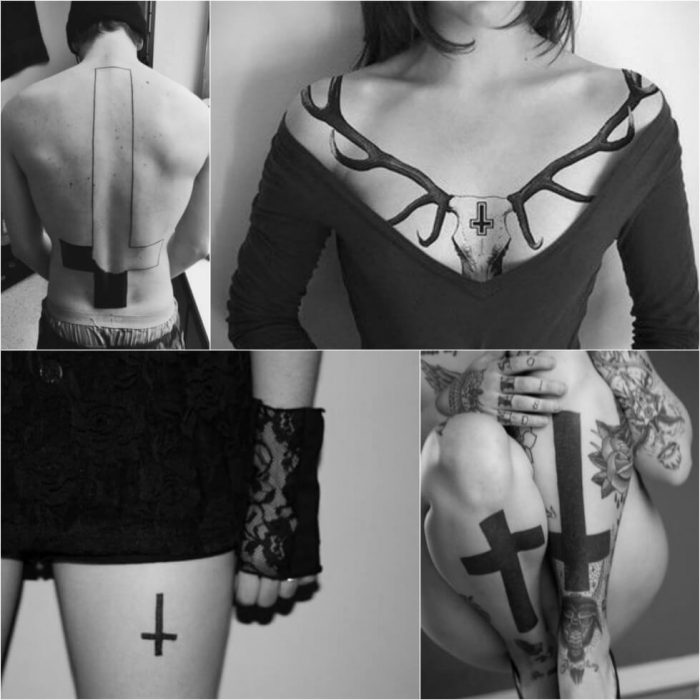 Maltese Cross Tattoo
A Maltese cross tattoo is considered a protective symbol – an amulet. It is also a symbol of courage, and unstoppable when it comes to helping others.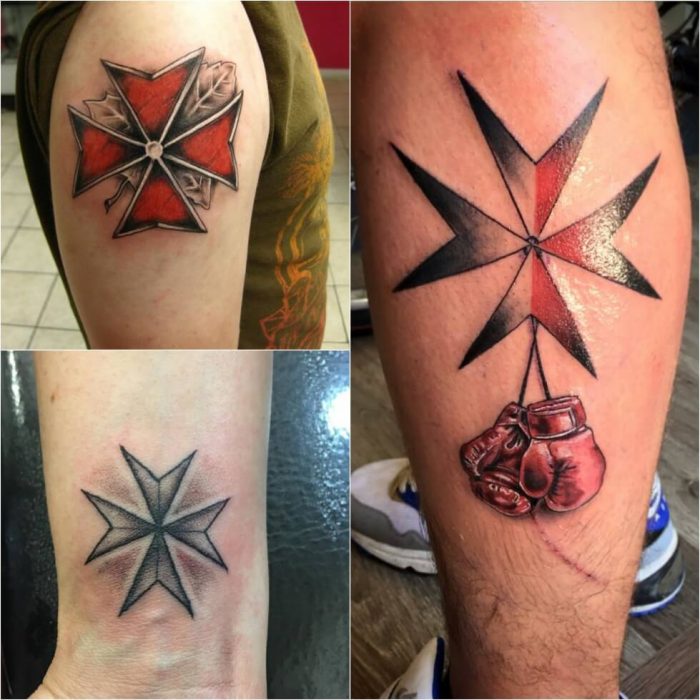 Peace Sign Cross (Freedom)
A peace sign cross is a symbol of peace and love.
Cross Tattoo – Cosmic Energy
The cosmic energy (swastika) is one of the oldest religious icons and symbolizes the solar wheel. This sacred symbol was used to decorate clothes, and the walls of churches and dwellings in different cultures. The swastika had a special significance in Hindu and Buddhist traditions. Before the swastika symbol was compromised by the Nazis, it had extremely positive connotations: sunlight, vital energy, joy, luck and creation. It should be noted however, that an anti-clockwise swastika, was seen as a negative symbol.
Cross Tattoos for Men
Cross tattoos for men represent strength, masculinity and honor. This tattoo means that its wearer has chosen his own destiny.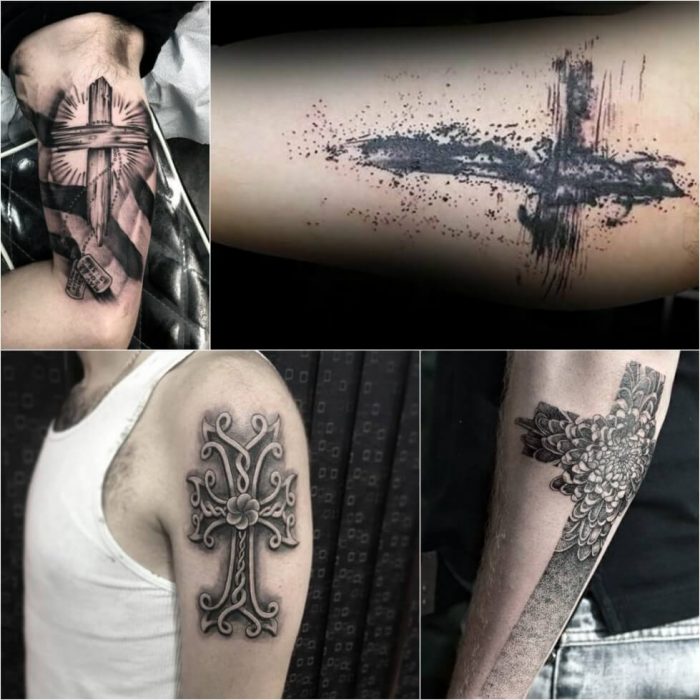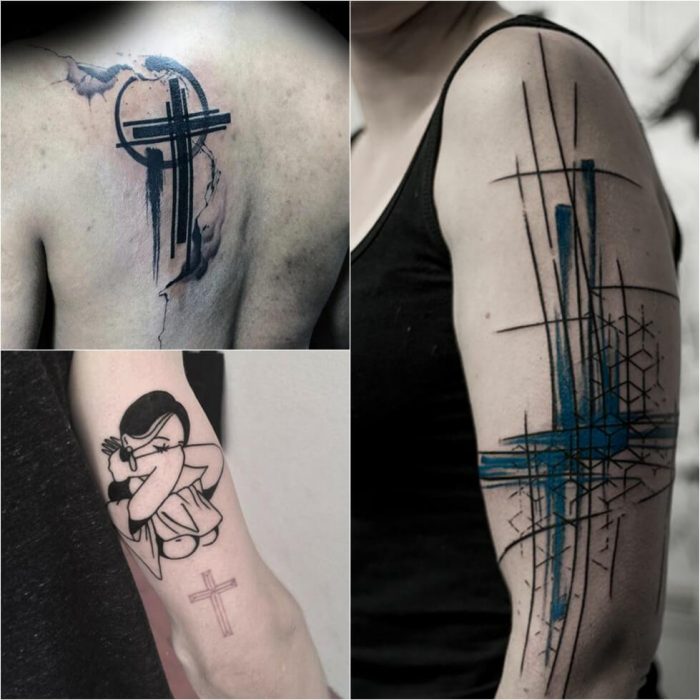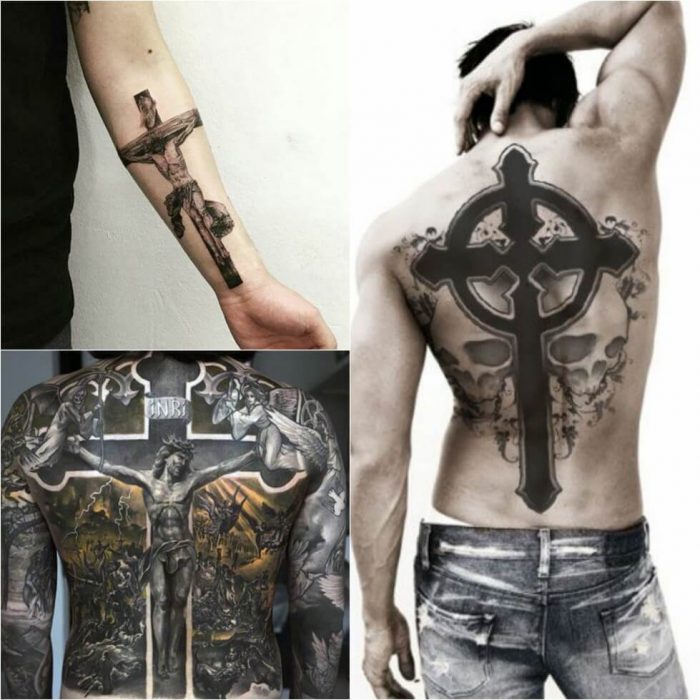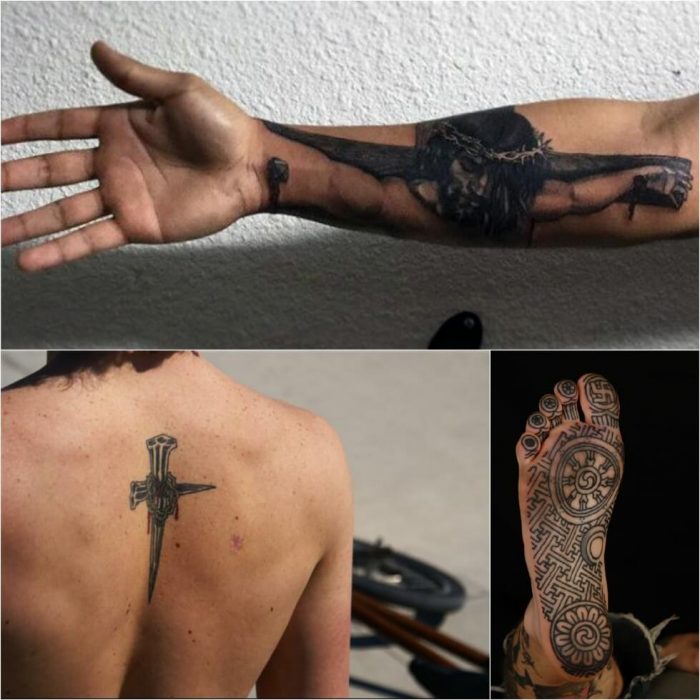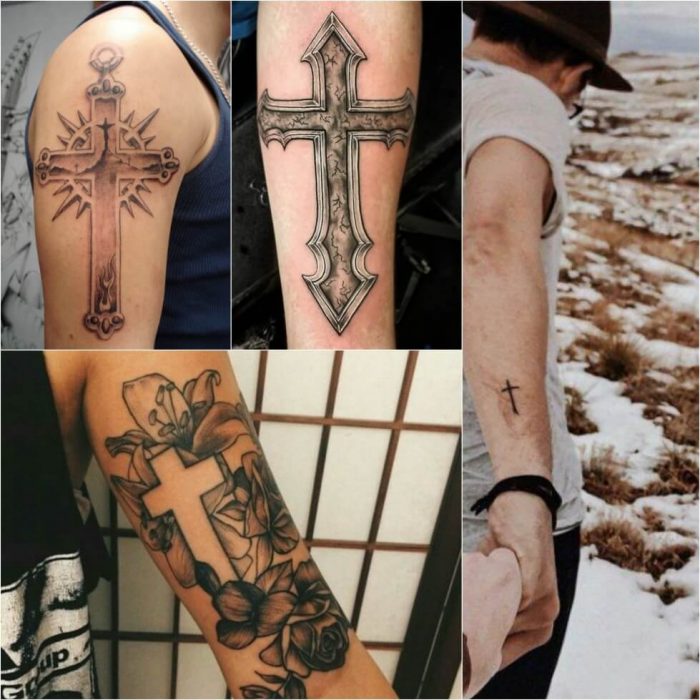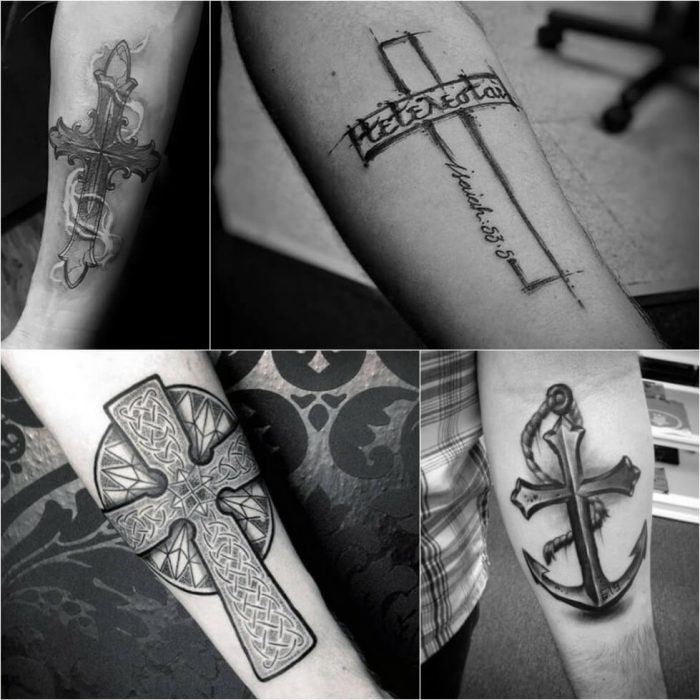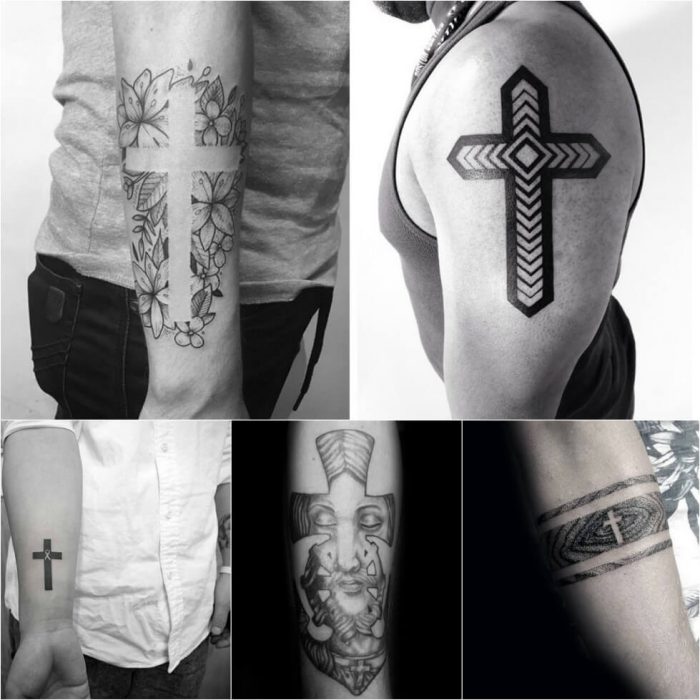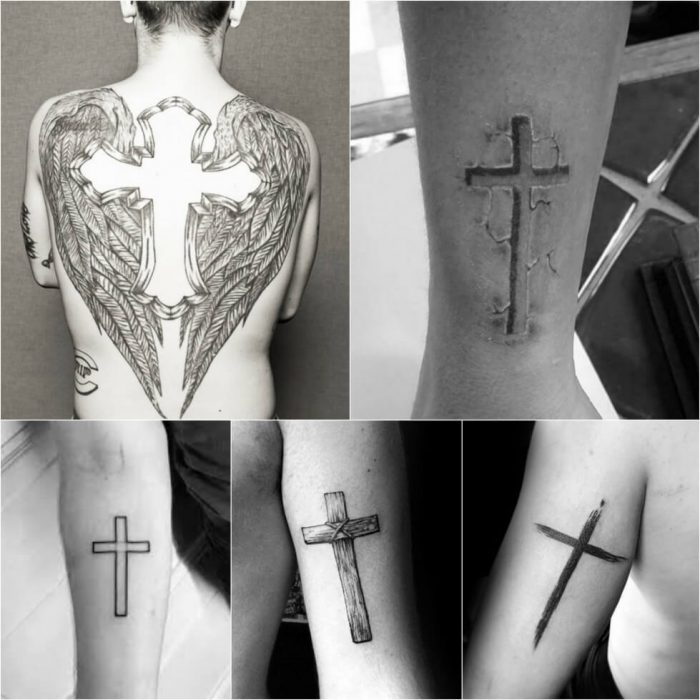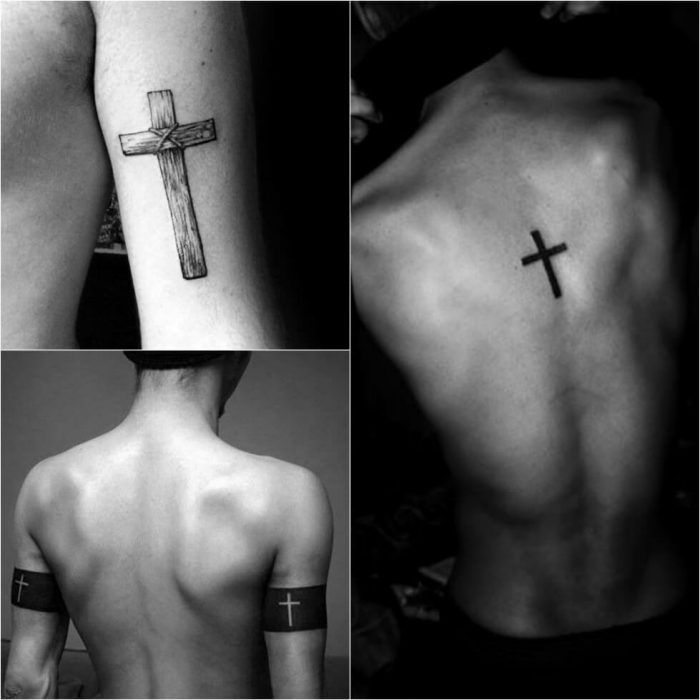 Cross Tattoos for Women
Cross tattoos for women do not mean that a person who has one is deeply religious, but rather she is a woman that has certain beliefs and principles that she follows.