Nowadays butterfly tattoos are widely popular due to the combination of an aesthetically beautiful picture and a profound meaning. A butterfly tattoo has many variations depending on the particular tattoo style. They often feature on the bodies of both women and men.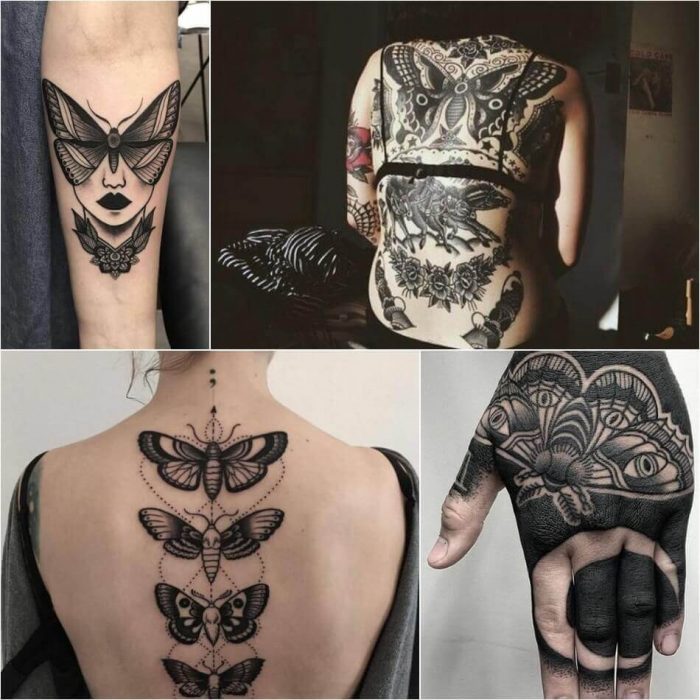 Contents:
1. Butterfly tattoo meaning and symbolism
2. Traditional old school butterfly tattoos
3. Realistic butterfly tattoos
4. Butterfly tattoos for women
5. Butterfly tattoos for men
6. Butterfly tattoo designs
Butterfly tattoo meaning and symbolism
A butterfly has a special life cycle which is not common for other insects. The transformation from an unpleasant caterpillar to a beautiful fluttering butterfly has taken on a symbolic meaning. This life cycle represents the formation of a human soul in the majority of cultures and religions. Butterflies embody hope, inspiring fluttering and flitting above the earth. This is what makes them so popular for a tattoo.
Another representation is also connected with the human soul: butterflies symbolize an eternal transformation, a life cycle. A butterfly is a symbol of resurrection and rebirth in the Christian tradition.
The ancient Greeks painted Psyche (a soul) as a human being with butterfly wings.
Many traditions have a belief that butterflies are souls of deceased people. Very often this mystical meaning is connected with a death's-head hawkmoth.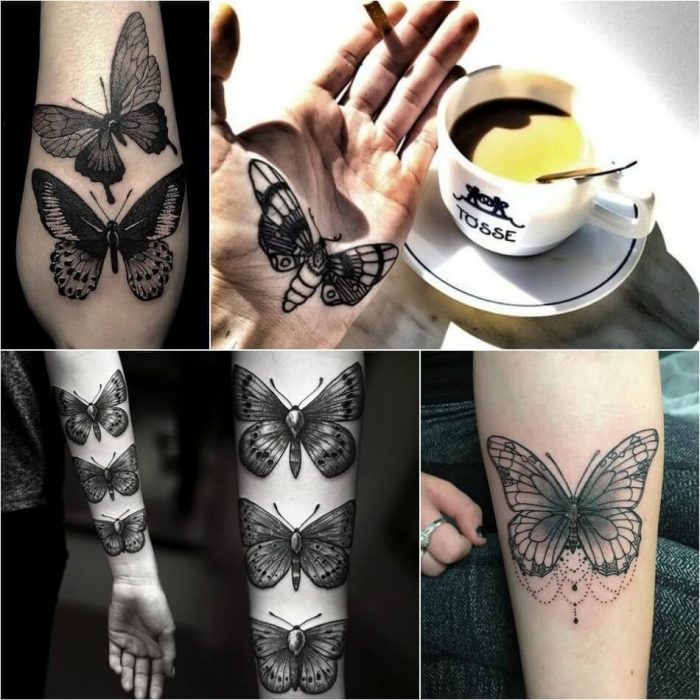 According to other interpretations, a butterfly is a symbol of a carefree life, lightness, everlasting summer and youth.
Butterfly tattoo: a traditional old school butterfly tattoo
An old school butterfly tattoo is a good idea for both men and women. It is a classical generic image that can be adapted to any design. For example, you can add a landscape or a portrait to butterfly wings.
Realistic butterfly tattoo
A very accurate depiction of a butterfly's coloring helps to create the illusion of a real butterfly on your body.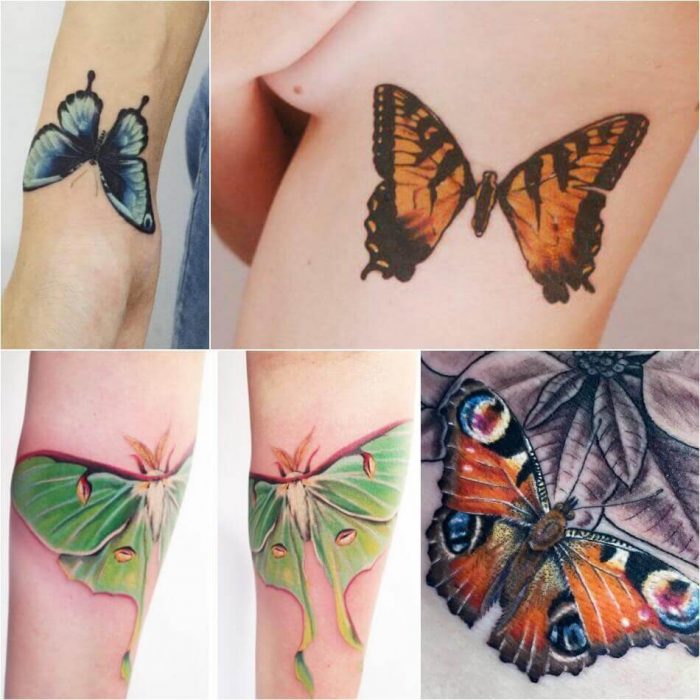 Butterfly tattoo for women
Very often women prefer to get butterfly tattoos on their bodies. As a rule, they choose small colorful sketches. Recently, the blackwork style has become very popular. The most popular places for these tattoos are forearms, the back or breast.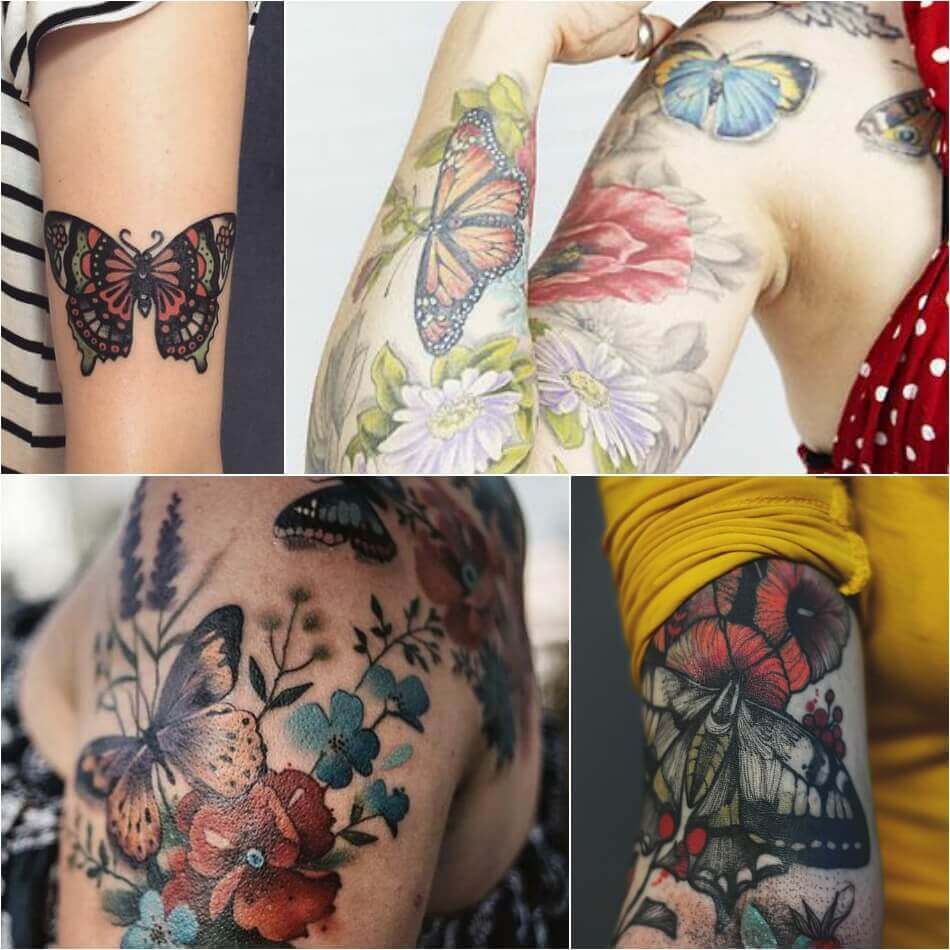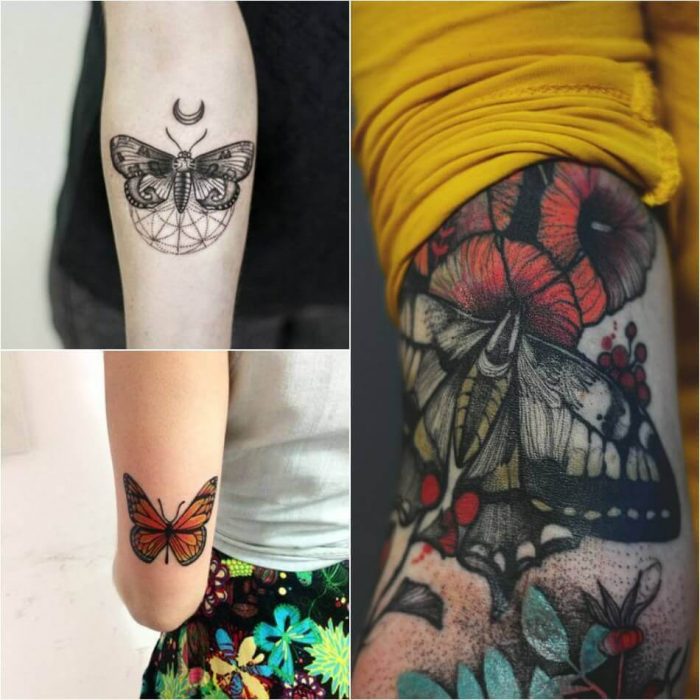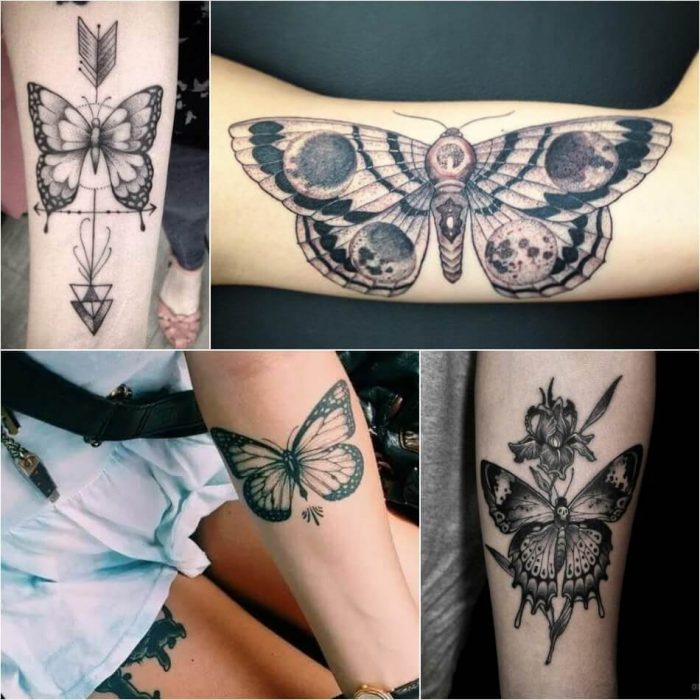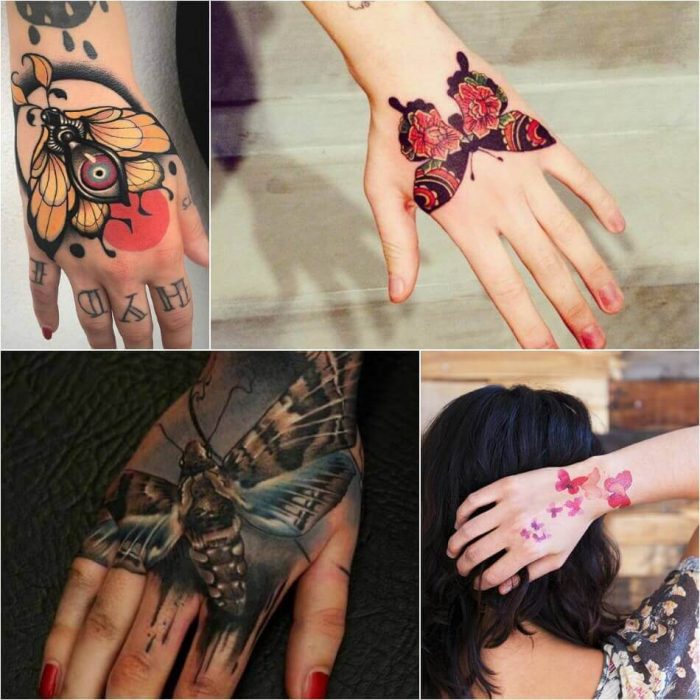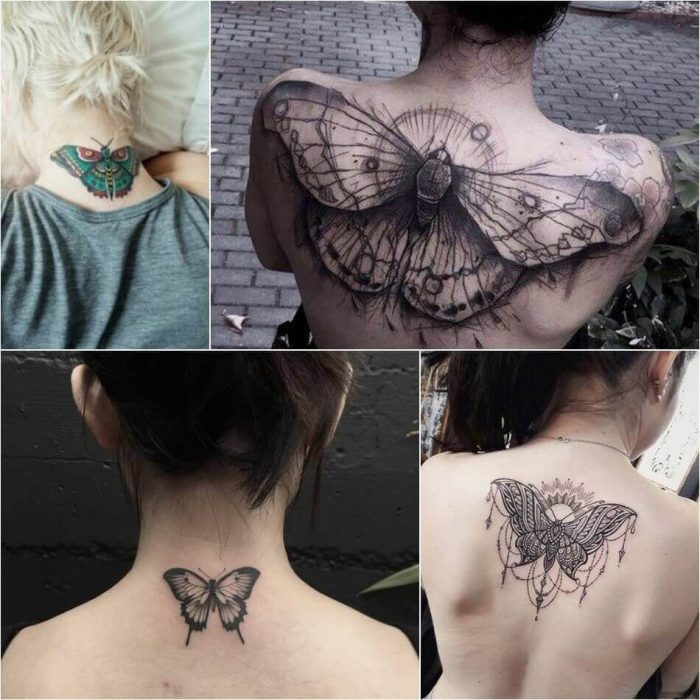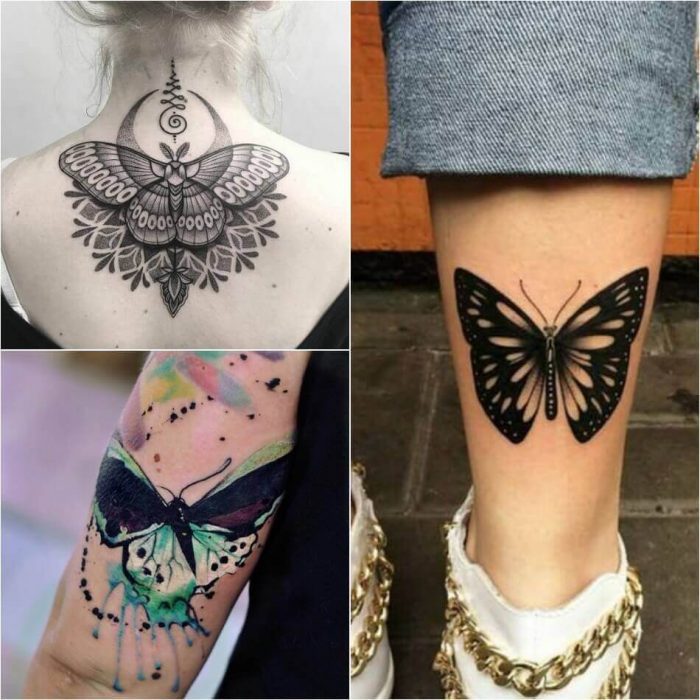 Butterfly tattoo for men
Men prefer blackwork and old school tattoos. One of the most popular butterfly tattoo sketches among men is a death's-head hawkmoth. Butterfly tattoos that have a dark and crisp design, look austere while colorful old school butterfly tattoos are the best choice for people who prefer vibrant images.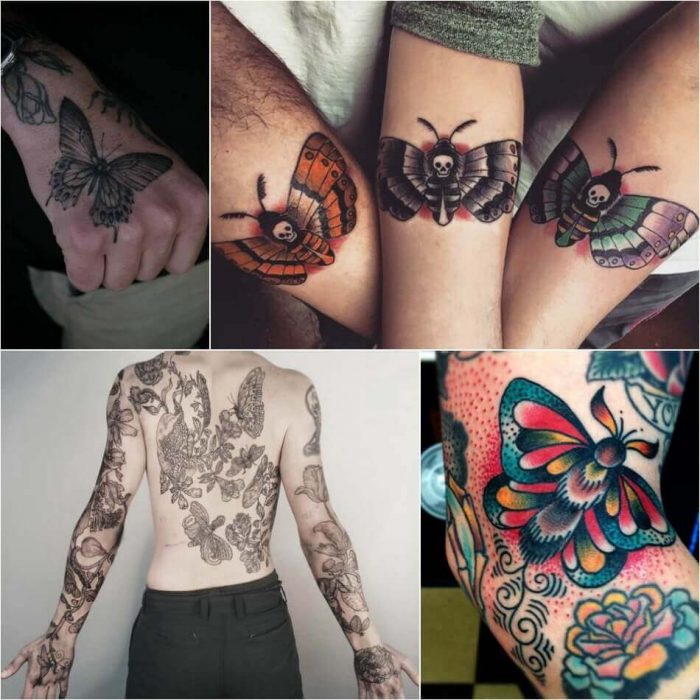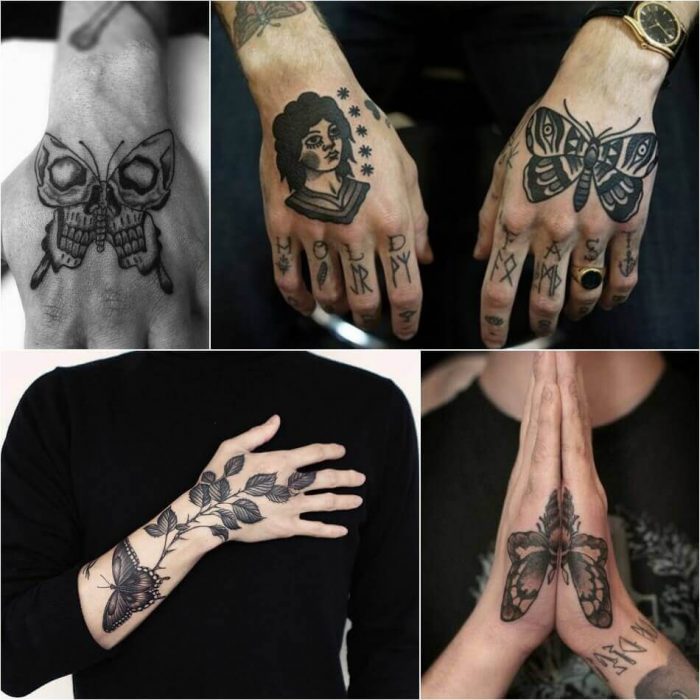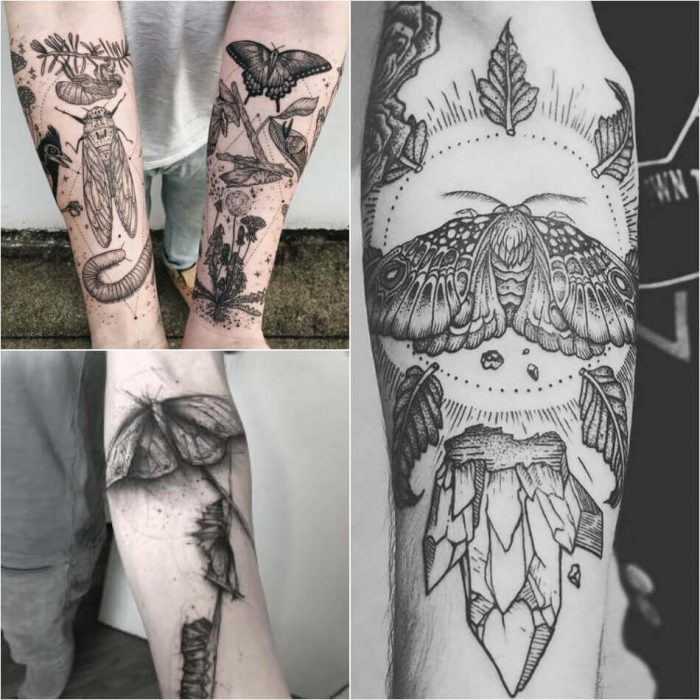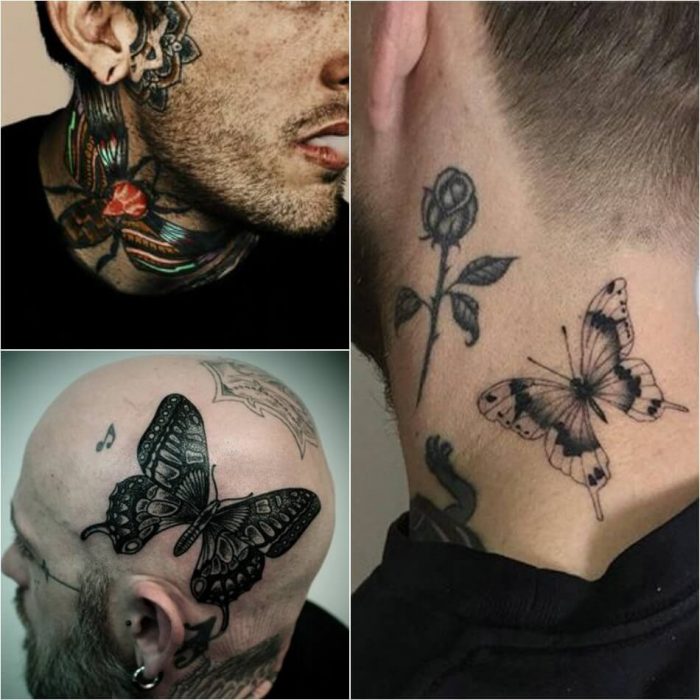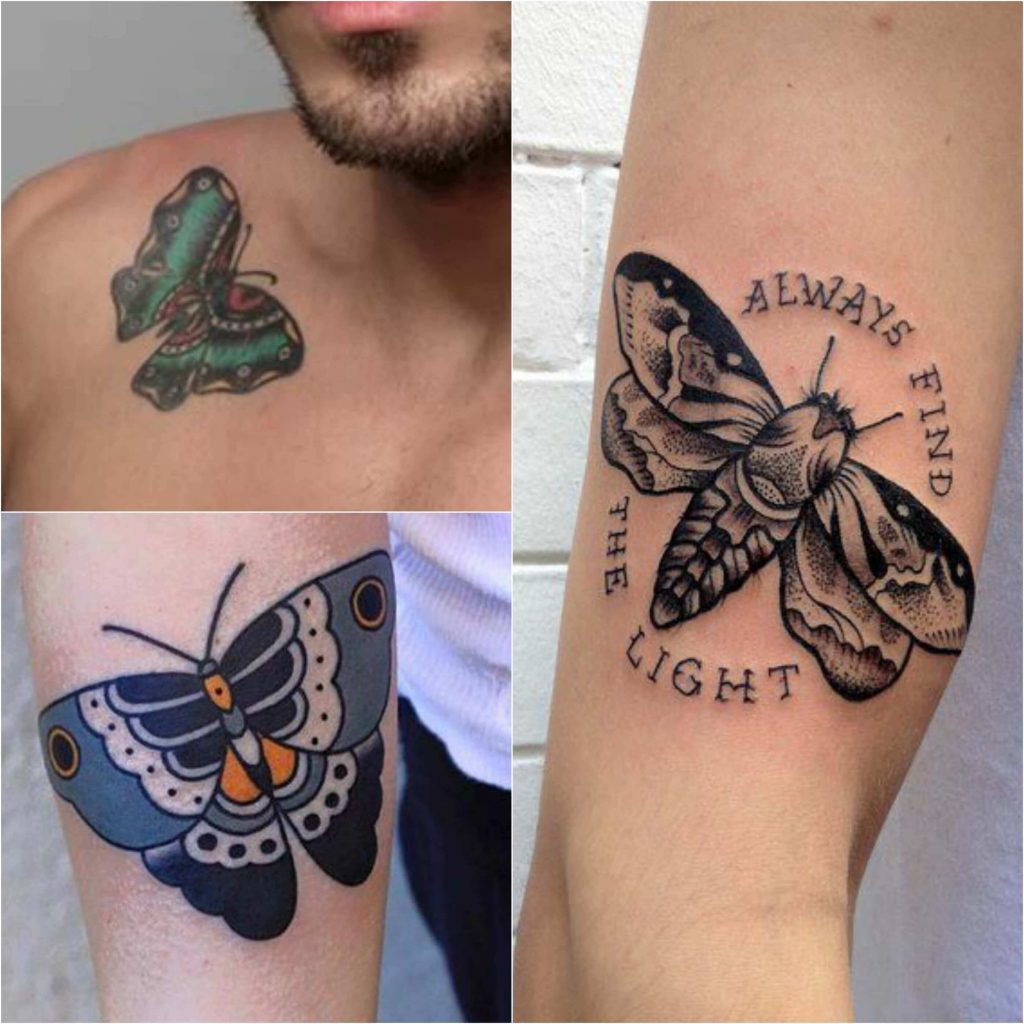 Butterfly tattoo designs: ideas for a butterfly tattoo