A blackwork tattoo is an abstract geometric shape painted in pure black upon the body. Blackwork is pushing dotwork and linework to their extreme, with complex geometrical symmetrical patterns and massive black areas.
Some people may find it extreme. Whilst blackwork divides opinion, love it or hate it, it is one of the oldest styles of tattooing (over 5,000 years) influenced by Tribal tattoos and is here to stay.
Blackwork Tattoo Style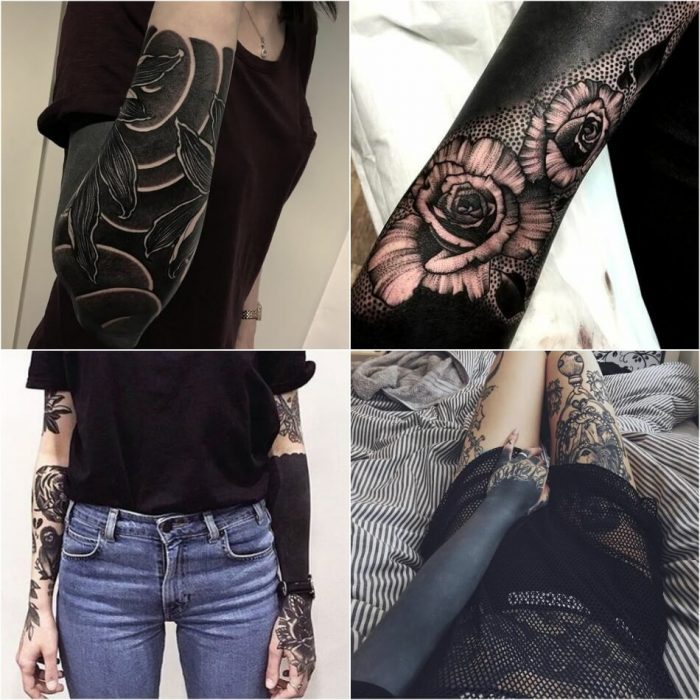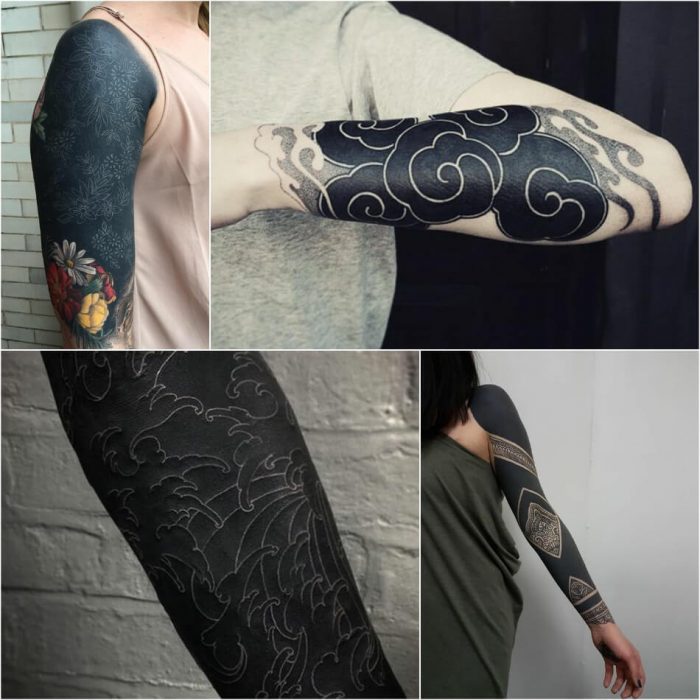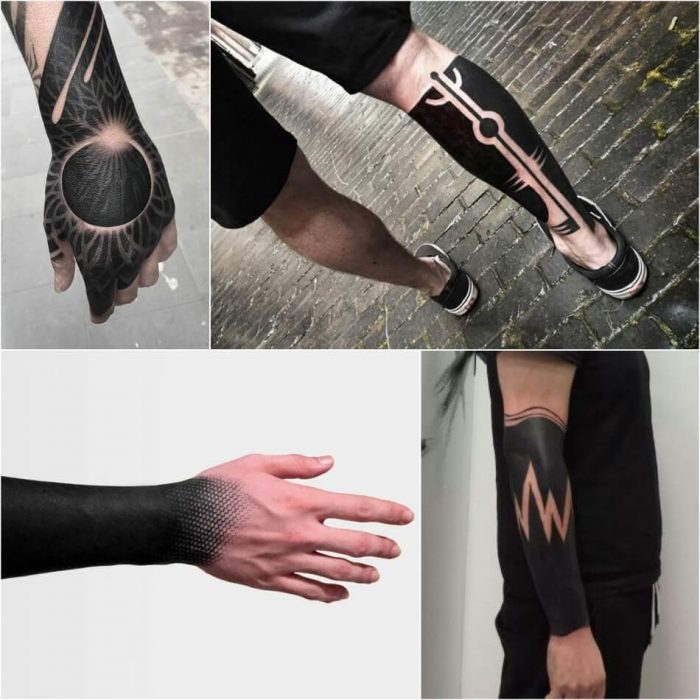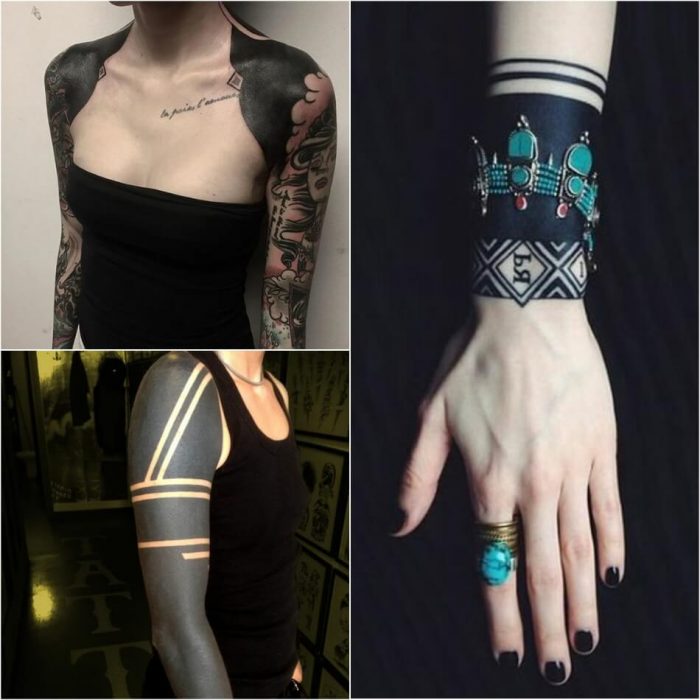 Blackwork Tattoo Cover Up
It can live on an arm, chest or a leg, either on its own or as part of a larger geometric pattern.
While some choose striking black blocks to make statement, others use the color as a background to create extra dimension.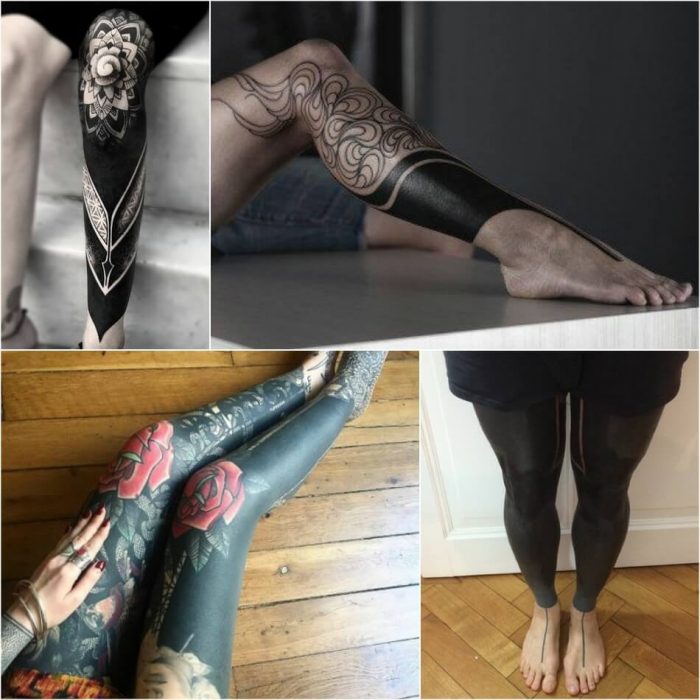 Geometric Blackwork Tattoos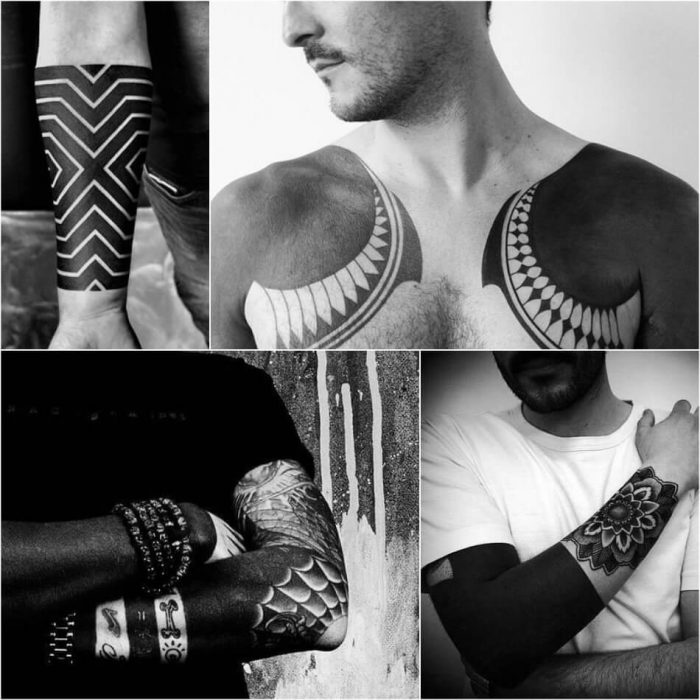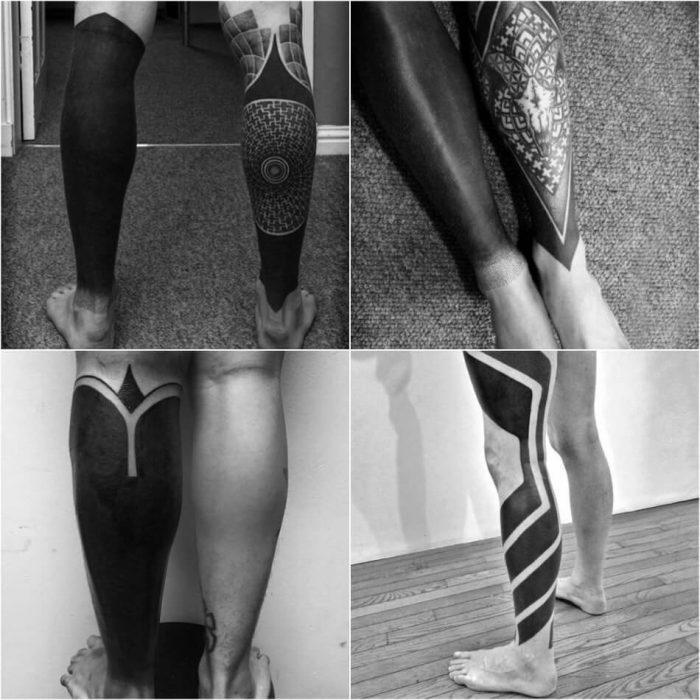 Blackwork lovers deserve a lot of respect for strength and also boldness. Also it is not for people scared of needles.