Bear Tattoo is an excellent choice for nature lovers. Bear tattoos have long fascinated people all over the world and for a very long time. The manly qualities attributed to the bear include bravery, strength, indestructibility and keen observation. The womanly qualities were earthiness and the ability to create.

Bears are the largest carnivorous animals in the world; they can weigh more than 600 kg and reach a height of 1.6 meters. They have short ears and rudimentary tails.
If you haven't tried out a tattoo yet, maybe getting a bear tattoo will be a great way to get initiated. Here are some unique bear tattoo designs to help you get started:
Traditional Bear Tattoo
To be able to really understand the meaning of these tattoos, we should look at the meaning it offers to various societies and communities that have used it.
Bear Tattoos Meaning
When depicted in a tattoo, bears can represent very different meanings. Native Americans revered it as sacred, believing that a bear has the power to heal. Bears usually symbolize our strength, power and independence. Knowing that bears are wild animals, they may be also a symbol of:
Strength, courage, and confidence
Protection and leadership
The power of healing
Spirituality and deep connection with nature
Resurrection (because of the hibernation)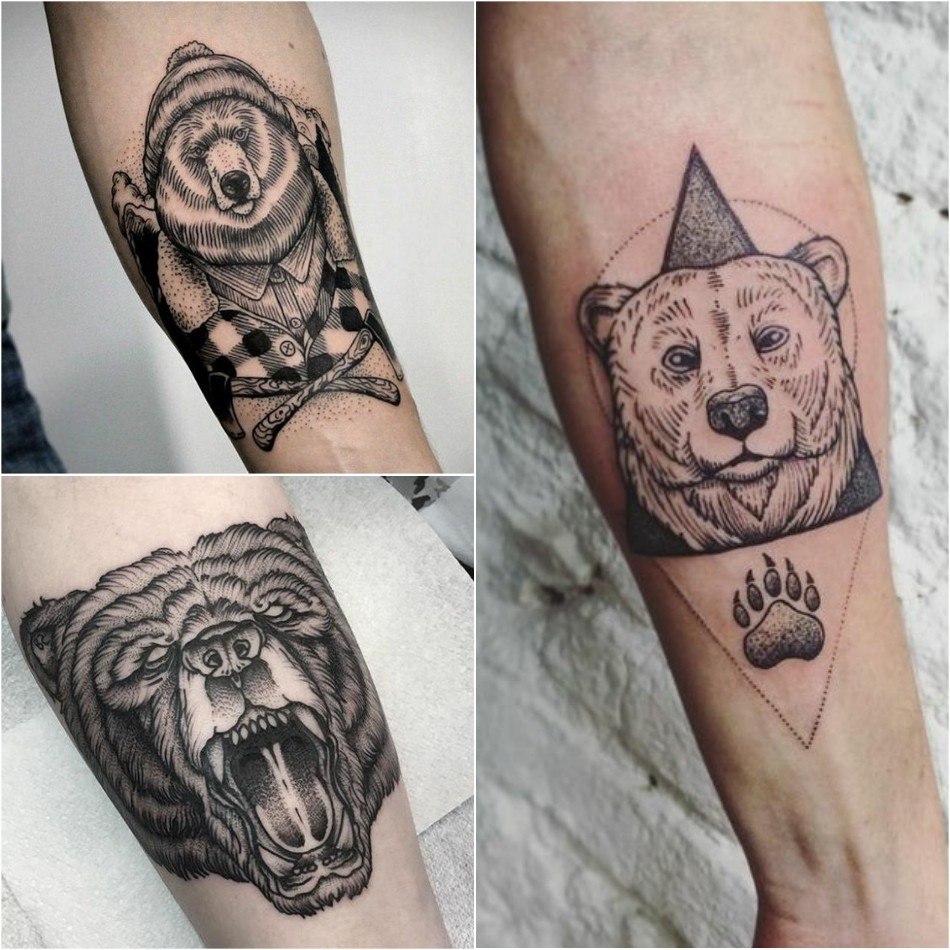 Bear Tattoo Sleeve
Bear Tattoo on Arm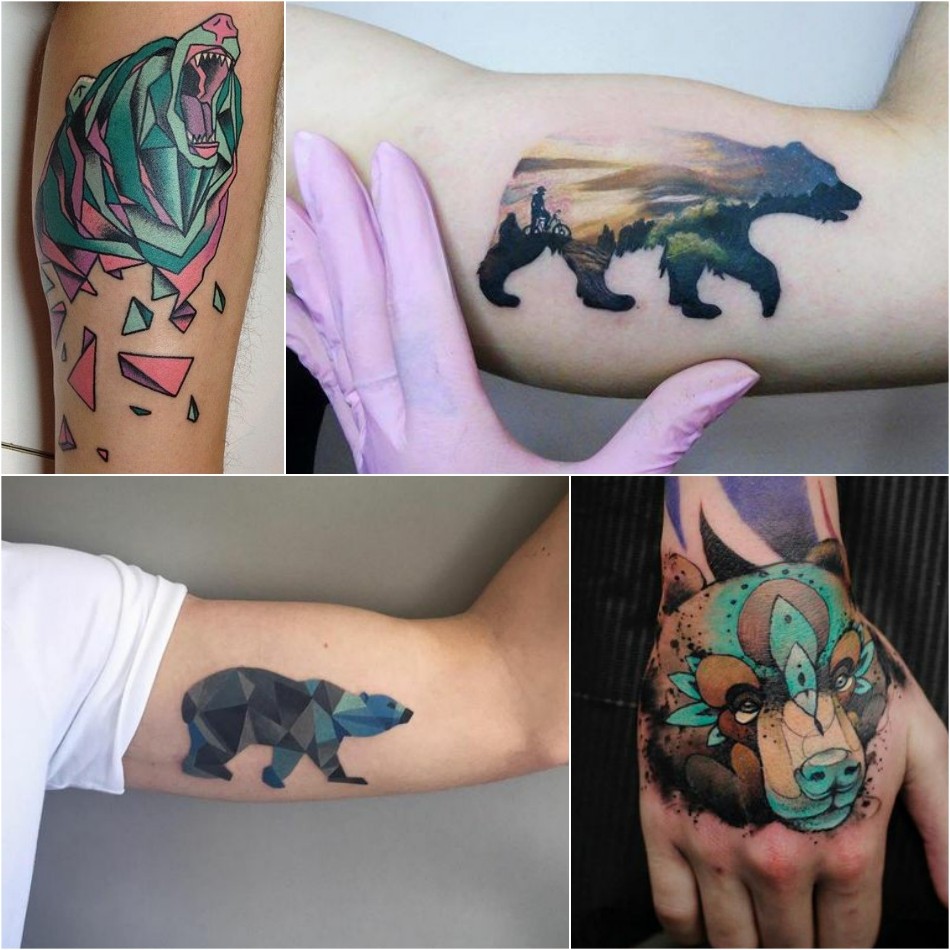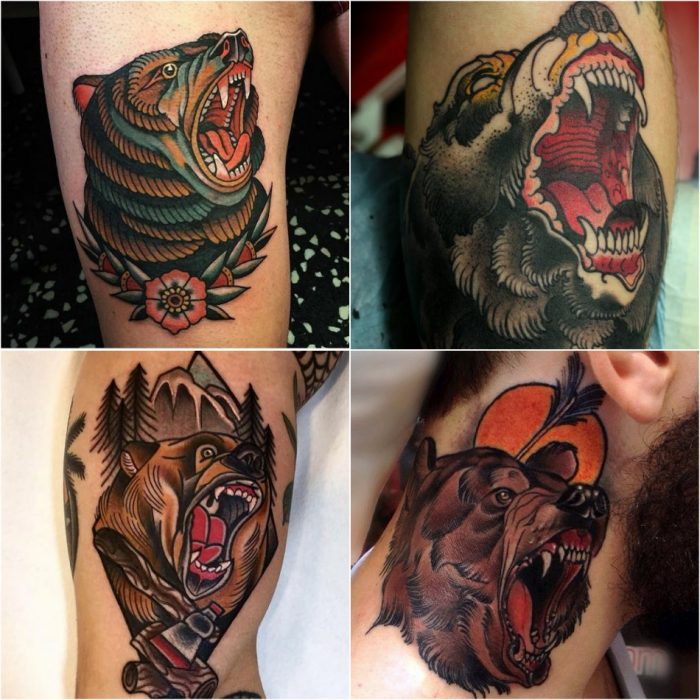 Small and Simple Bear Tattoo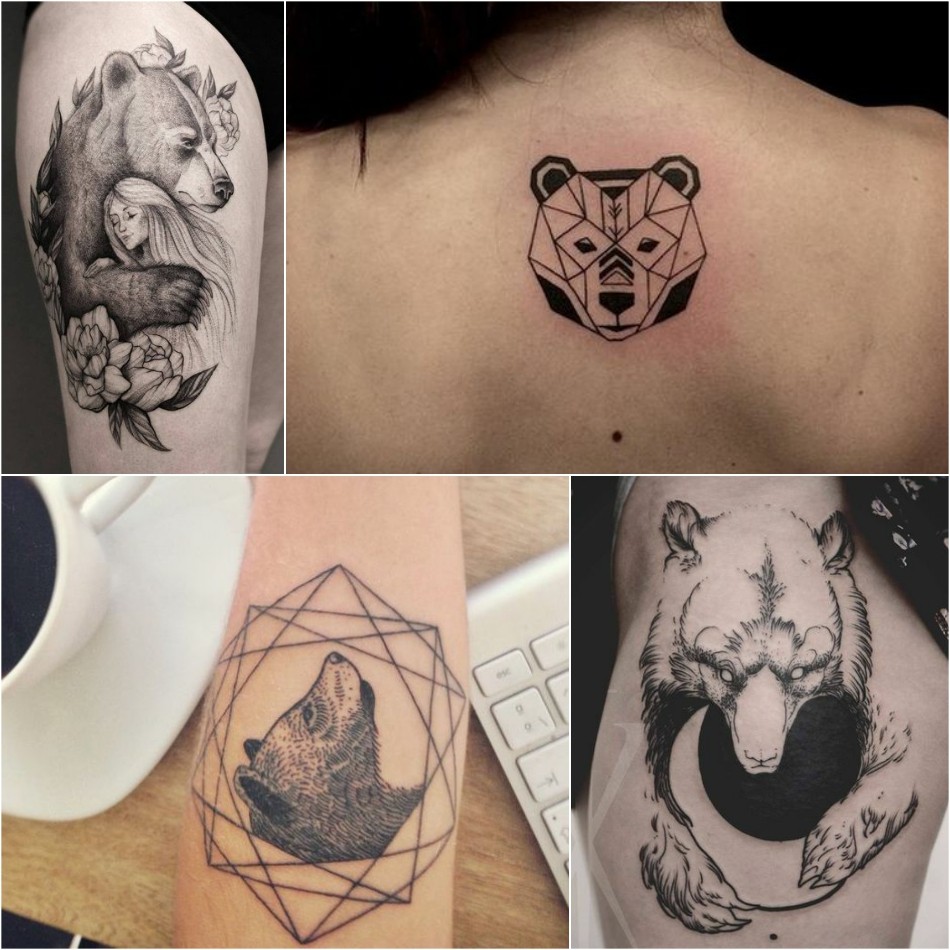 Cute Bear Tattoos