The Arrow Tattoos are great for someone inexperienced with tattoos, because it is not time-consuming and expensive, and it is easy to decide on. There are so many possible interpretations of the concept, which means there's a lot of room for customization.
Arrow tattoos are some of the most trending tattoos at the present moment and you can have them anywhere in your body.
Arrow Tattoo Meanings
The arrow tattoos means power, positive, friendship, love, and taking good care of your own family.
Native Americans Arrow meaning: The meaning of the Arrow symbol altered according to the way they were depicted. The meaning of the above single arrow indicated protection and defence. Arrows also signified direction, force, movement and direction of travel.
Feather Arrow Tattoo
Most arrow tattoos are in plain black ink, because it's such a recognizable shape that color isn't needed.
Arrow Tattoo with Words
Sometimes there are still some colorful details, however, and it's a great way to add a little more individuality to an arrow tattoo.

Simple and Small Arrow Tattoo
Girly Arrow Tattoos Ideas
Choose arrow tattoos with colored feathers or infinity signs and place them on your back, shoulders, sides or arms. If you want more personal tattoo, pick up a motivational and important word or quote and combine them with your arrow.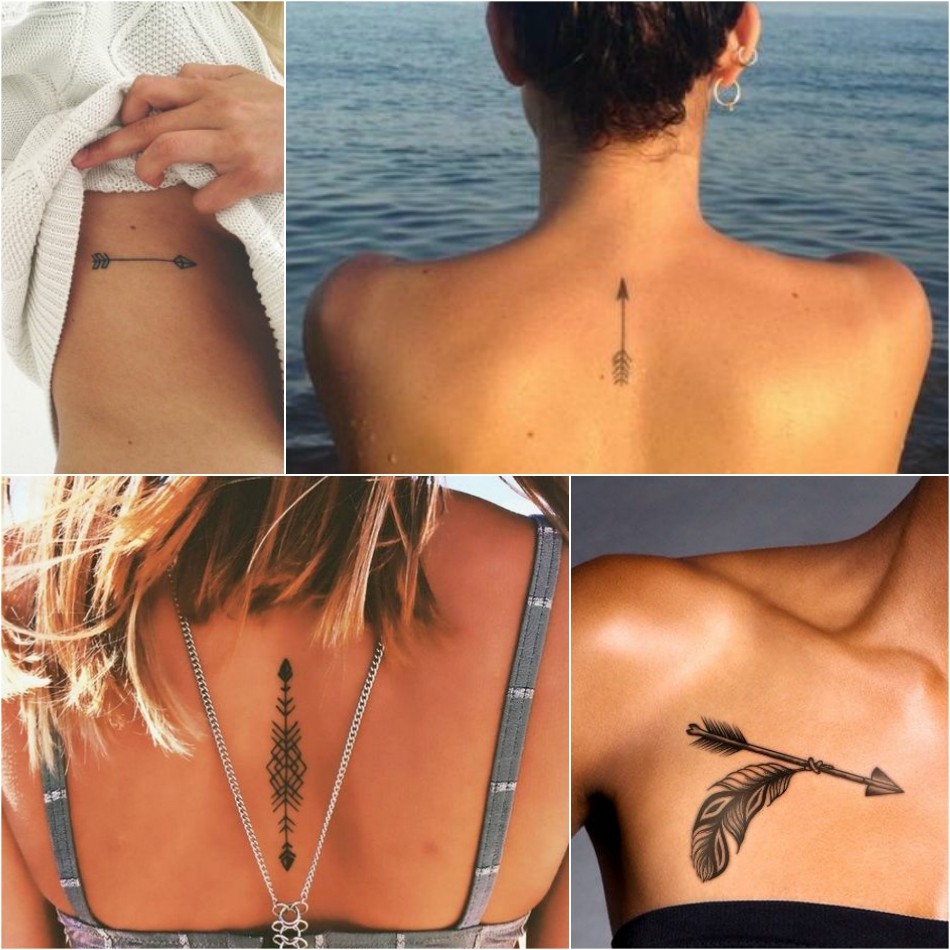 Arrow Tattoos for Guys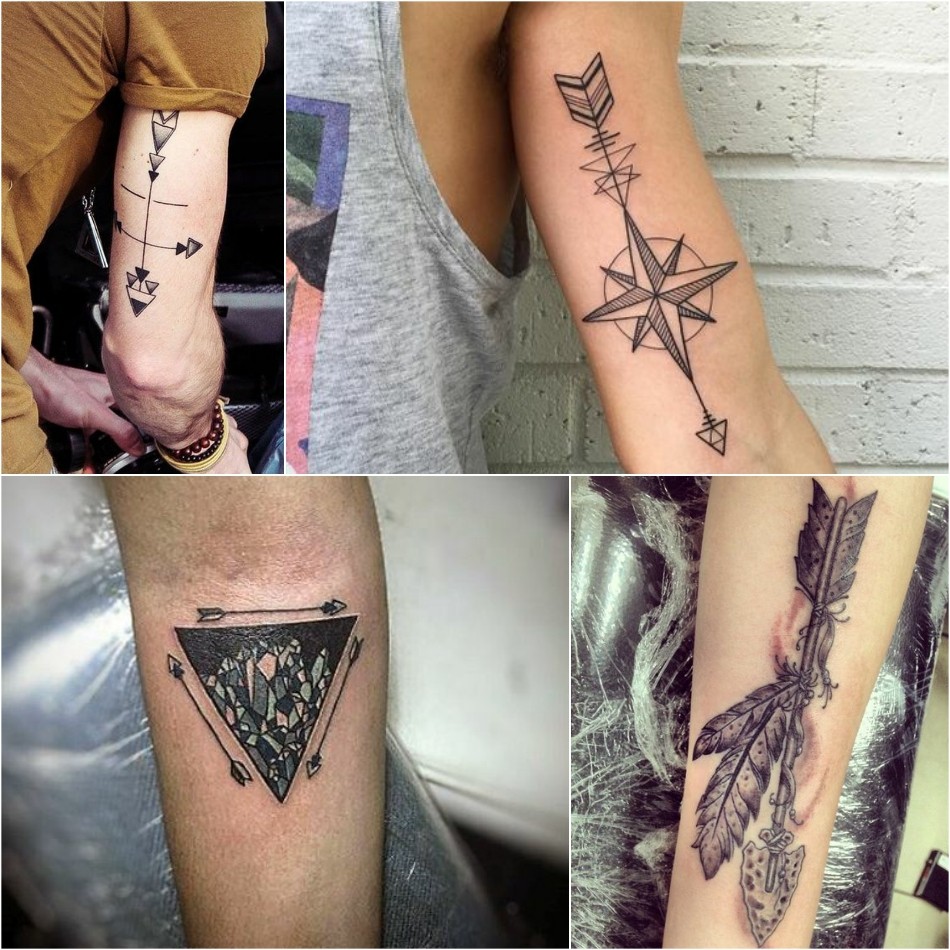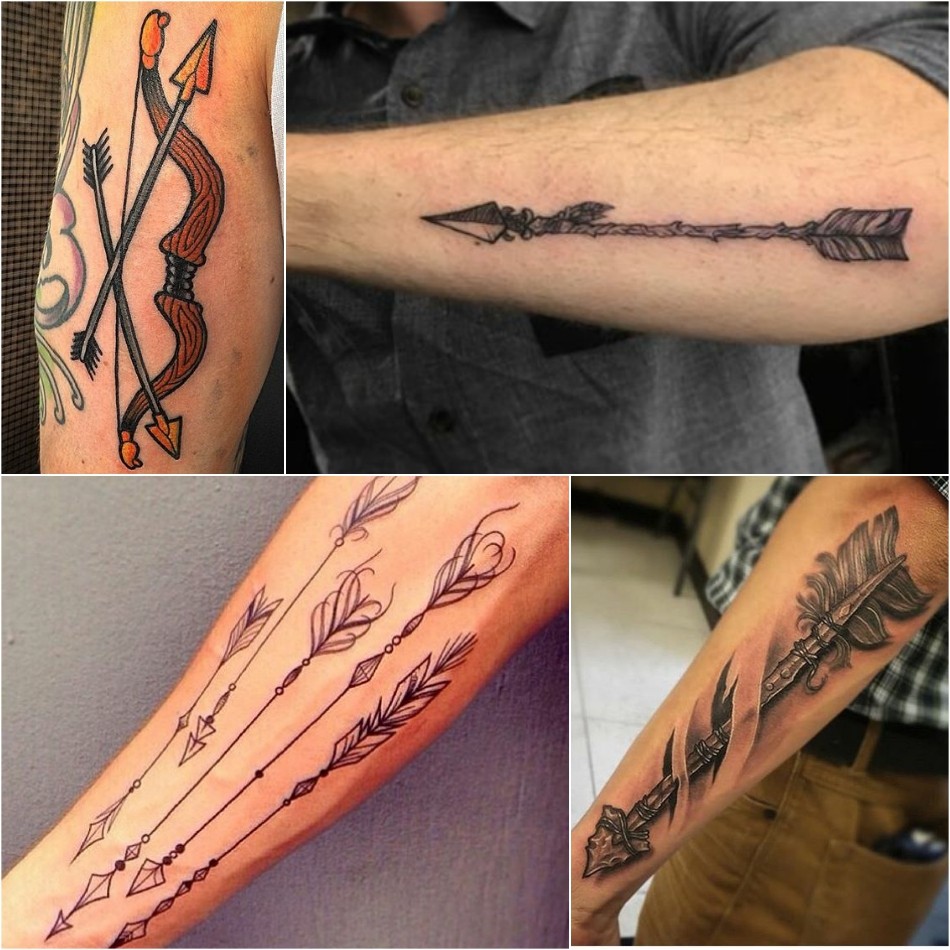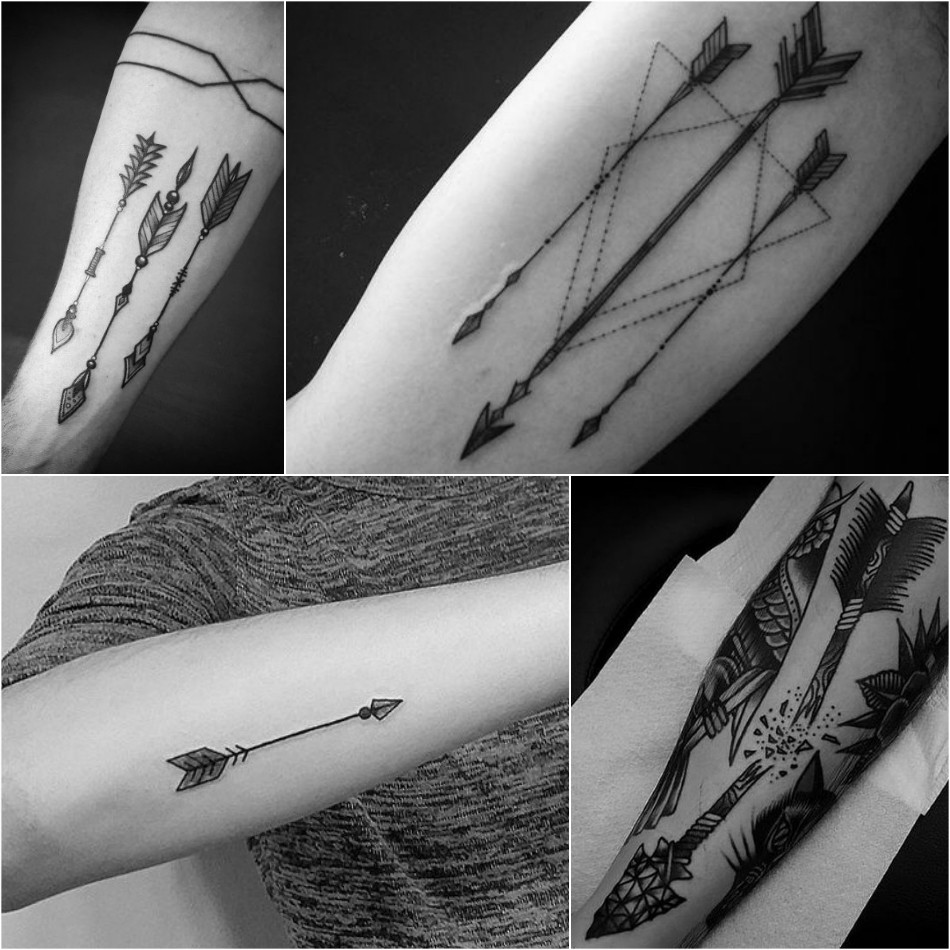 Arrow Tattoo Design Ideas