An angel tattoo is not only a symbol of the spiritual principle, but also the divine state of a person. Angels are messengers of God, and came into the world of people in order to help, protect and admonish them. 
Contents
1.Angel Tattoo Meaning
2.Guardian Angel Tattoo
3.Angel Tattoo Sleeve
4.Angel Tattoo Back
5.Angel Tattoo on Arm
6.Angel Tattoo for Men
7.Angel Tattoo for Women
Angel Tattoo Meaning
Each religion has its own angels, but the goals are the same for all:
Protect and preserve people;
To be mediators between people and God;
Keep heaven from the forces of evil.
The meaning of angel tattoos changes according to the type of angel you have chosen. For example, if you have chosen a fallen angel tattoo then it means that you are a rebellious person. If you have chosen guardian angel tattoo then it means you are protective and caring. If you have chosen a sad or crying angel then it means you have lost a loved one.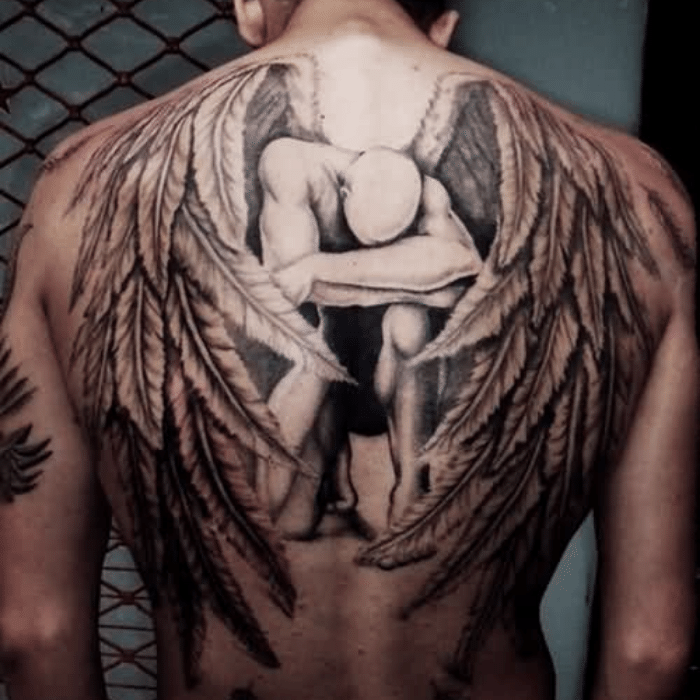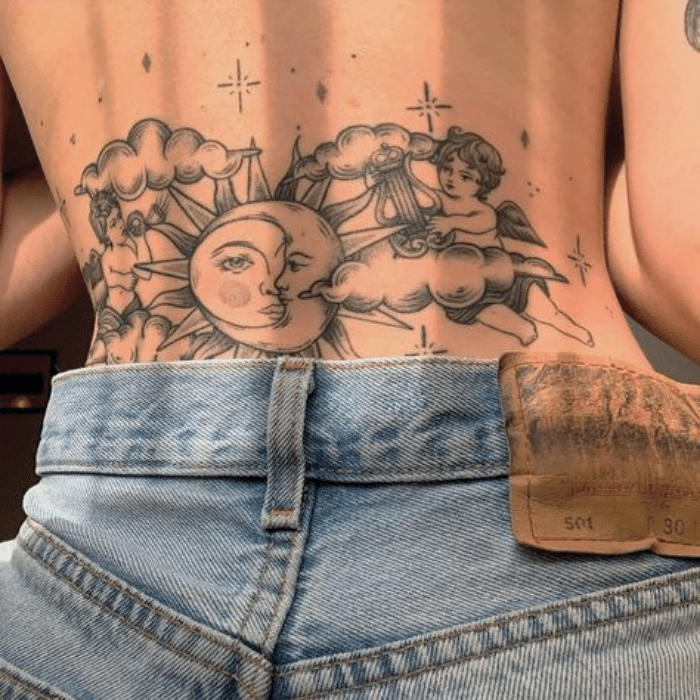 Guardian Angel Tattoo
Guardian angel tattoo is a special divine sign that not only protects, but also gives good luck and well-being to its owner.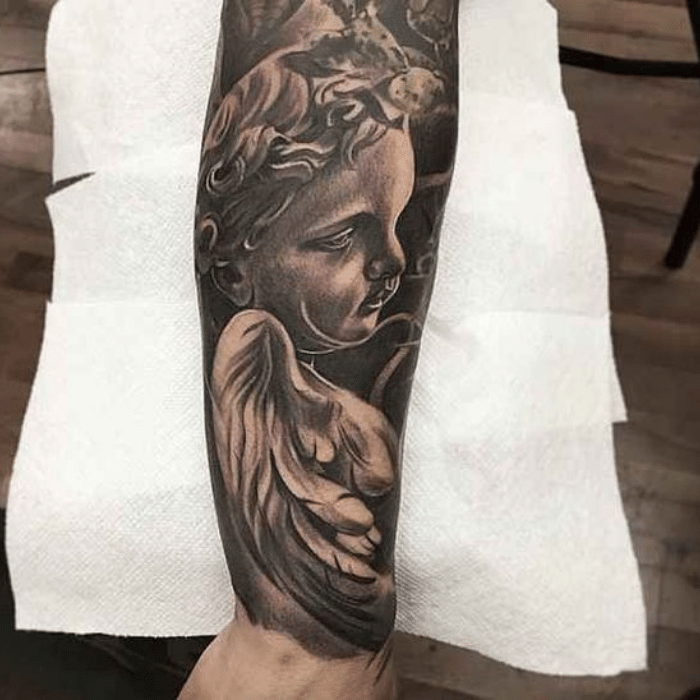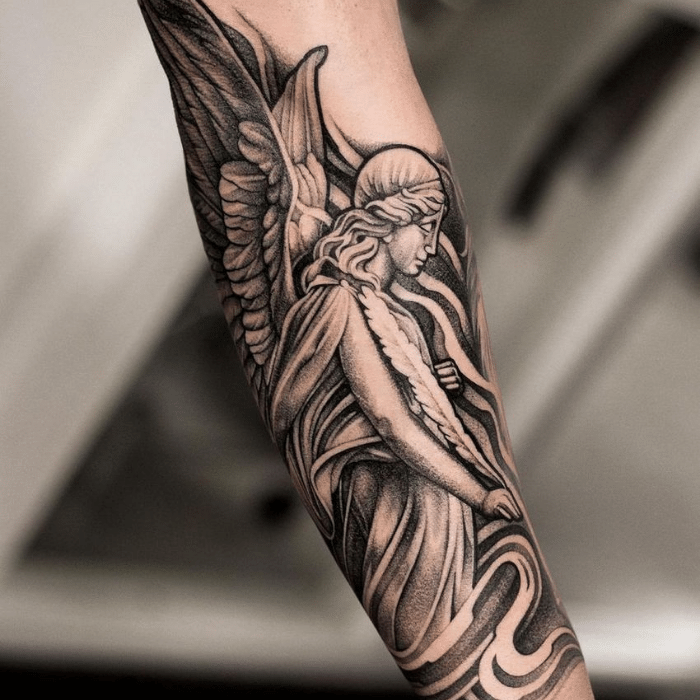 Angel Tattoo Sleeve
Angel tattoos are located on different parts of the body: on the arms, legs, forearm, back, shoulders, lower back, chest. Any part of the body is good for such a tattoo.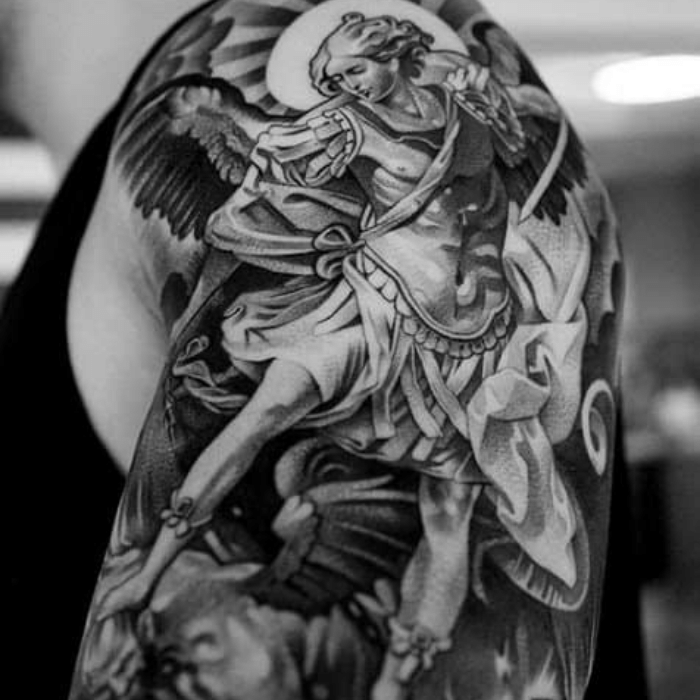 Angel Tattoo Back
The back is perfect for an angel tattoo. You can make a very large angel with wings. It will look very impressive.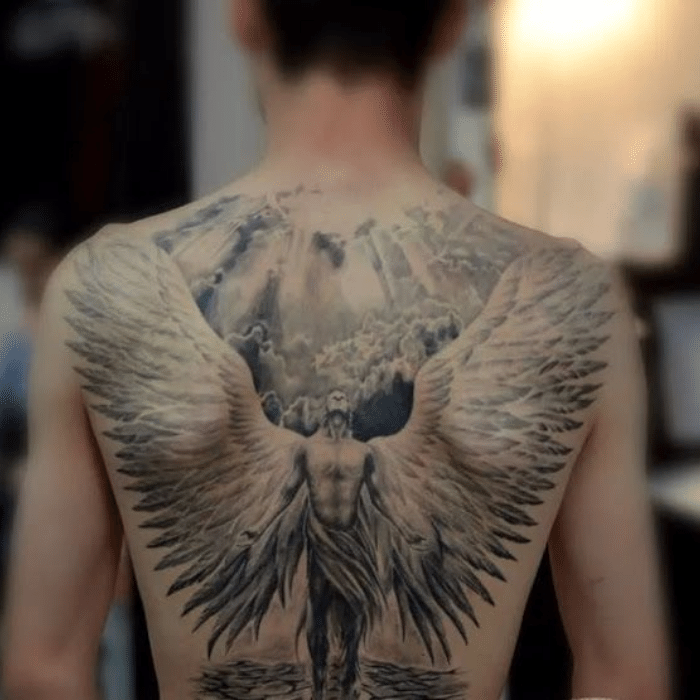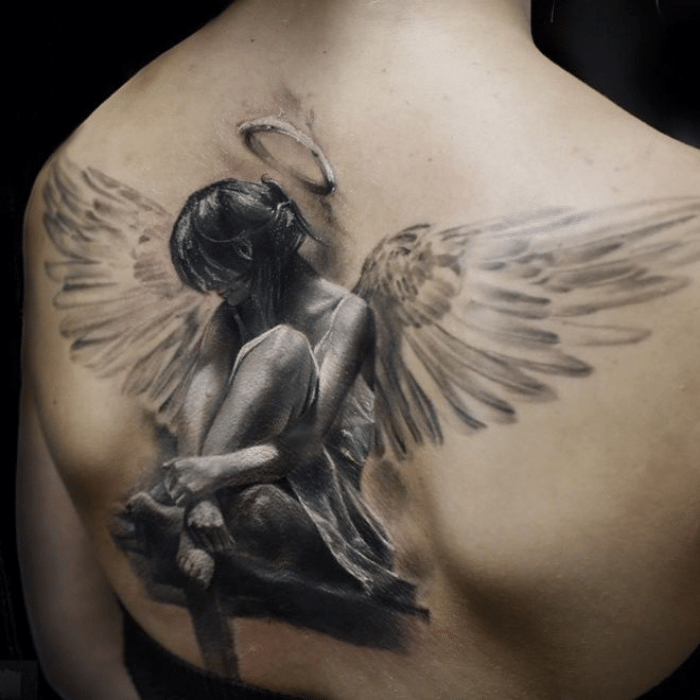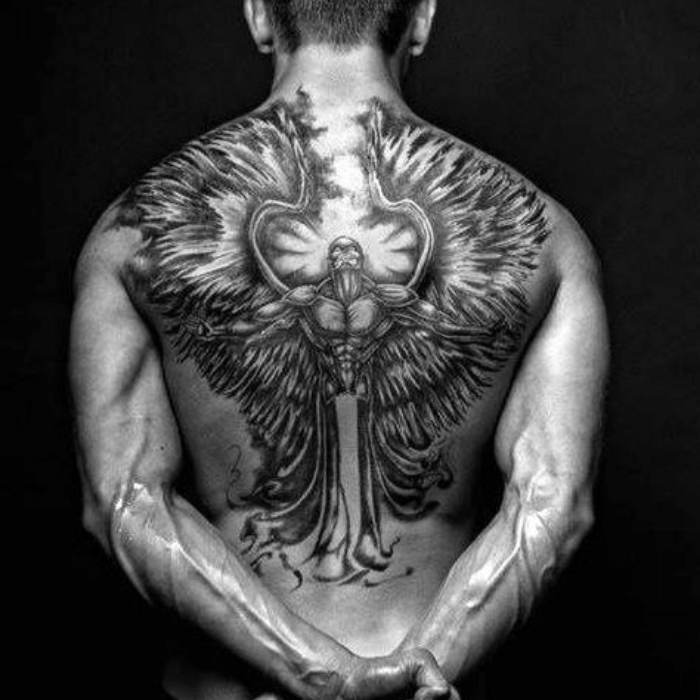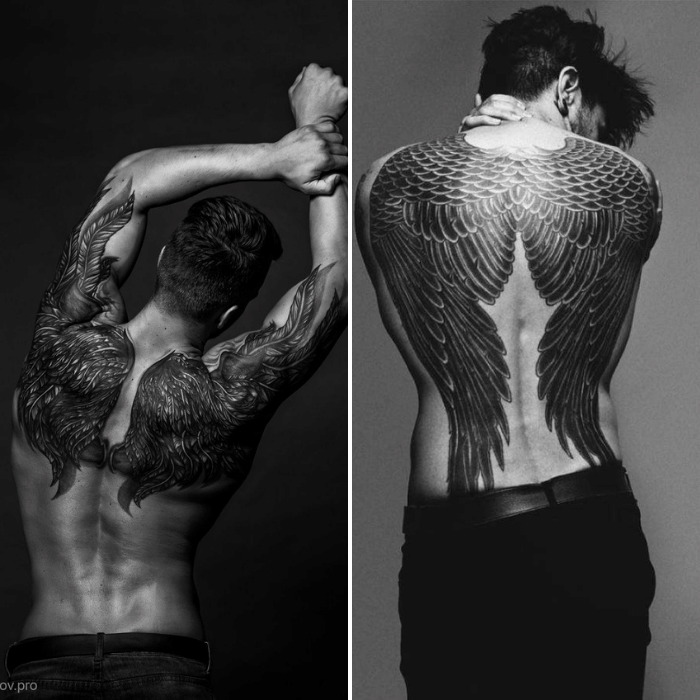 Angel Tattoo on Arm
Angel tattoos are very common across the world and many people apply them with different motives.
By applying such a tattoo to the body, a person most often wants to emphasise his faith in the higher light forces, the hope for favorable changes in his life.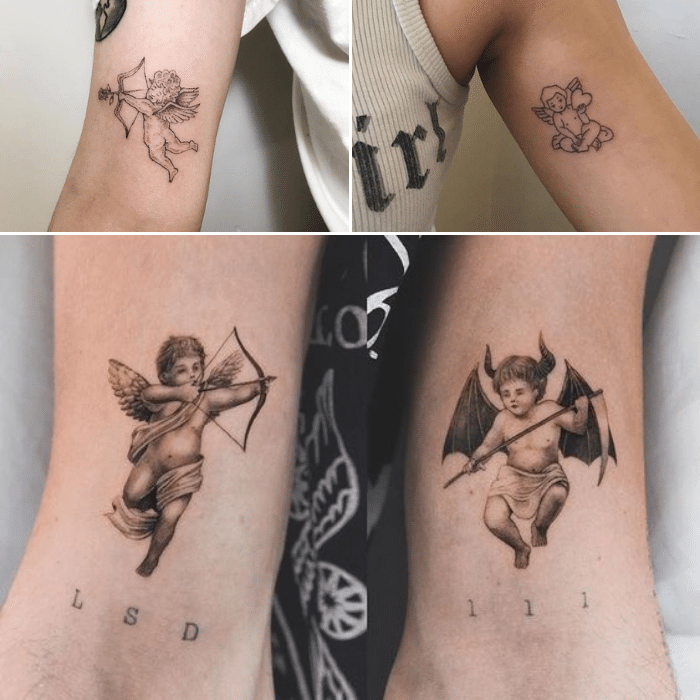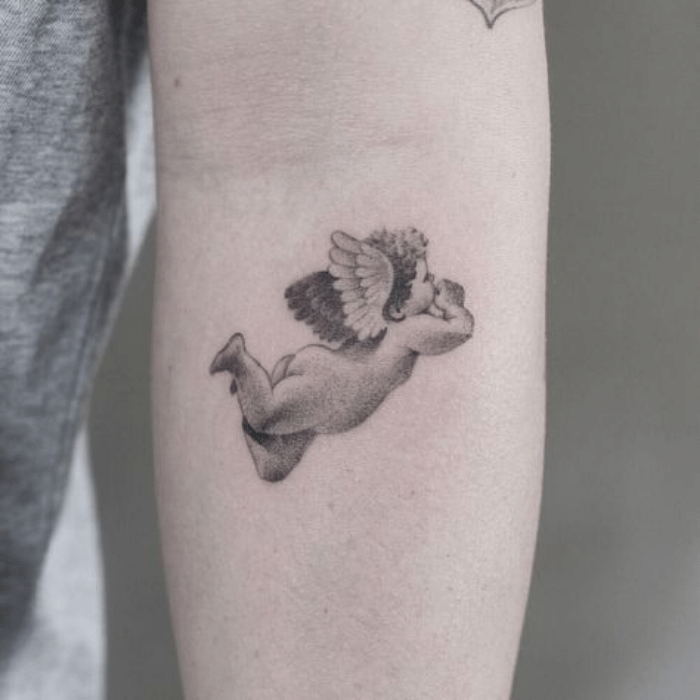 Angel Tattoo for Men
An angel tattoo depicted on a man's body speaks of his strength, resilience and humility. Such a man will be a guardian angel for all close people. He will fight injustice and evil, covering those in need of protection with his wing.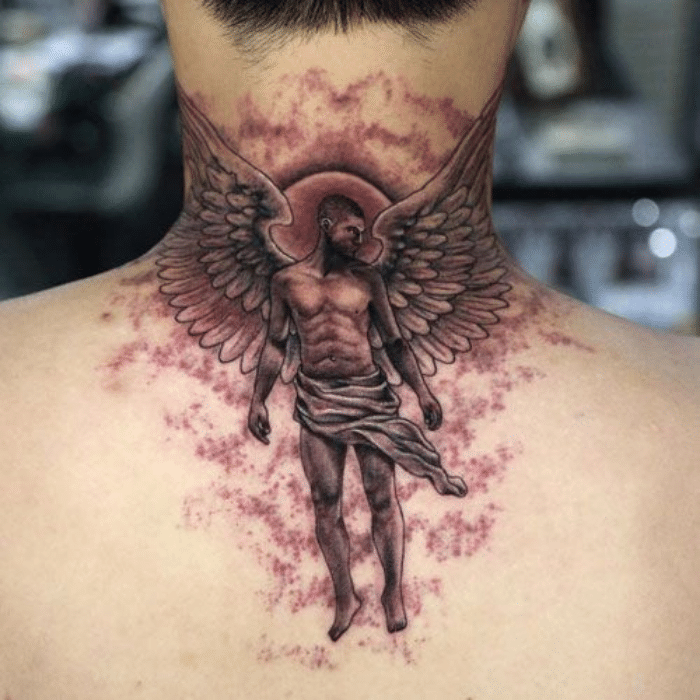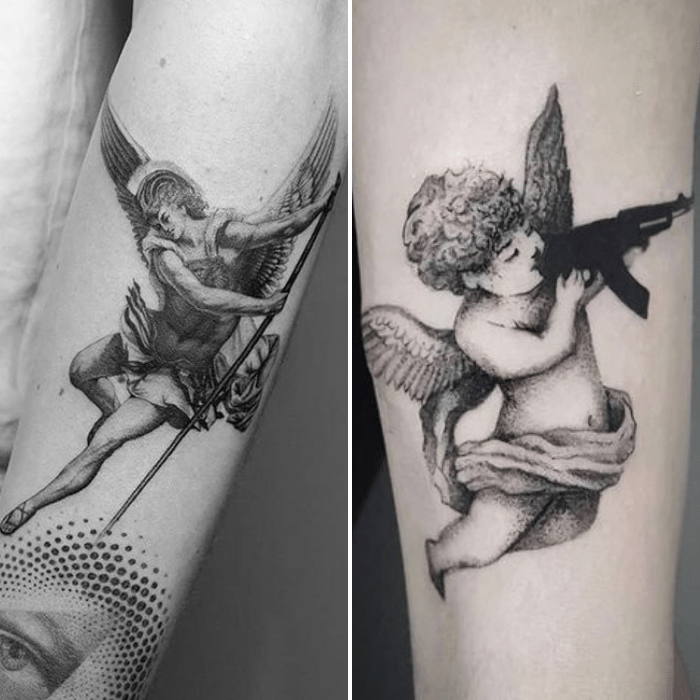 Angel Tattoo for Women
The meaning of the angel for girls is slightly different. The angel symbolizes innocence, spirituality and purity. This is a kind of personification of the angelic soul, which is in the inside of a person. The owner of such a tattoo will not only never set foot on a sinful path, but will also help those who have stumbled to return.
Girls apply angel tattoos to their shins, chest or thigh.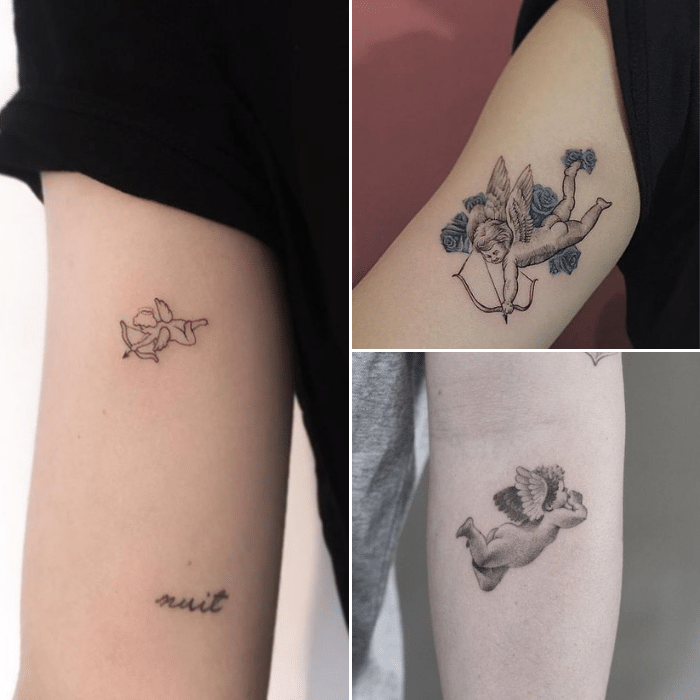 An angel tattoo is an ambiguous image and contains the concept and meaning that its owner puts into it. Therefore, summing up, I would like to say that an angel is a spiritual sign, which means divine protection, and the choice of a tattoo with his image should be approached consciously and carefully.