Ohana Tattoo is symbolic of dedication, loyalty, honor, and ultimately, love. Getting Ohana tattoo like this represents the fact that you are a family orientated person or that you have a group of very close friends that you consider to be your family.
Contents
1.Ohana Tattoo Meaning
2.Ohana Tattoo with Stitch
3.Ohana Tattoo Small
4.Ohana Tattoo on Foot
5.Ohana Tattoo for Guys
6.Ohana Tattoo Ideas for Women
7.Hawaiian Ohana Tattoo with Flower
Ohana Tattoo Meaning
"Ohana" means "family." "Family" means no one gets left behind. "
'Ohana' is a Hawaiian term meaning 'family' in a broad sense. As Polynesian people value close relations and socialising, Ohana includes blood-related family, friends, even neighbours.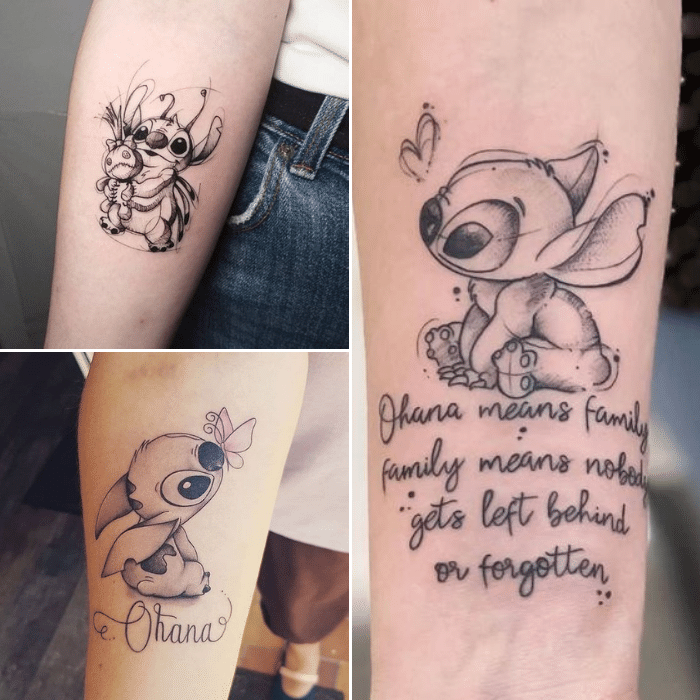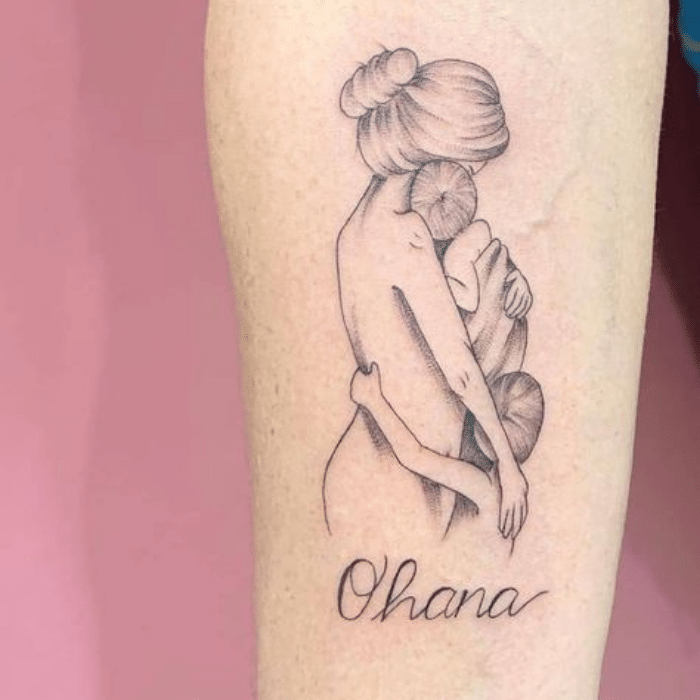 Ohana Tattoo with Stitch
The word "Ohana" was made quite popular by Disney movie Lilo and Stitch (2002).
In this cute film, a little Hawaiian girl adopts a strange looking dog who is actually an alien.
In Lilo in Stitch, a key moment is when Stitch reminds his friend Nani that family is important and that they need to save Lilo. It's one of the most touching scenes in the movie and one that you won't forget once you've seen it. It's the type of scene that makes you realize how important your family really is to you, which also makes it an excellent tattoo.
The word "Ohana" was made quite popular by this film and many people still chose to include it in their tattoo designs.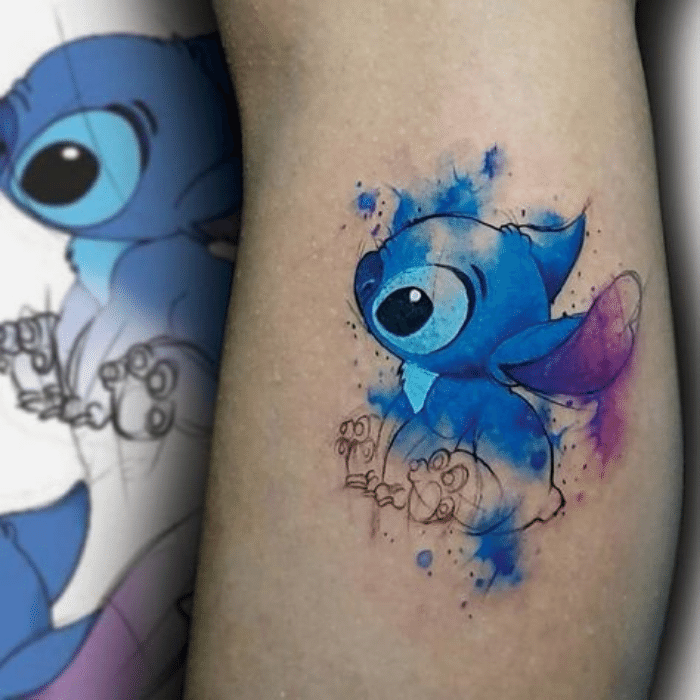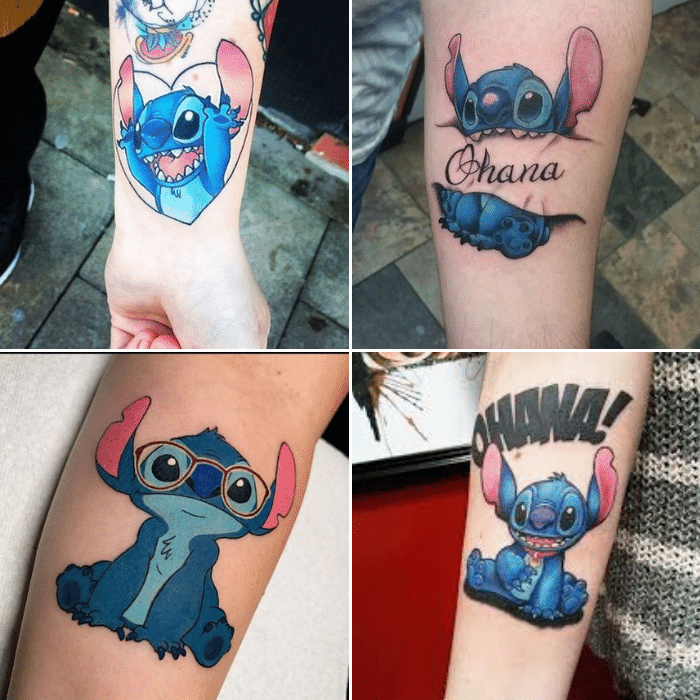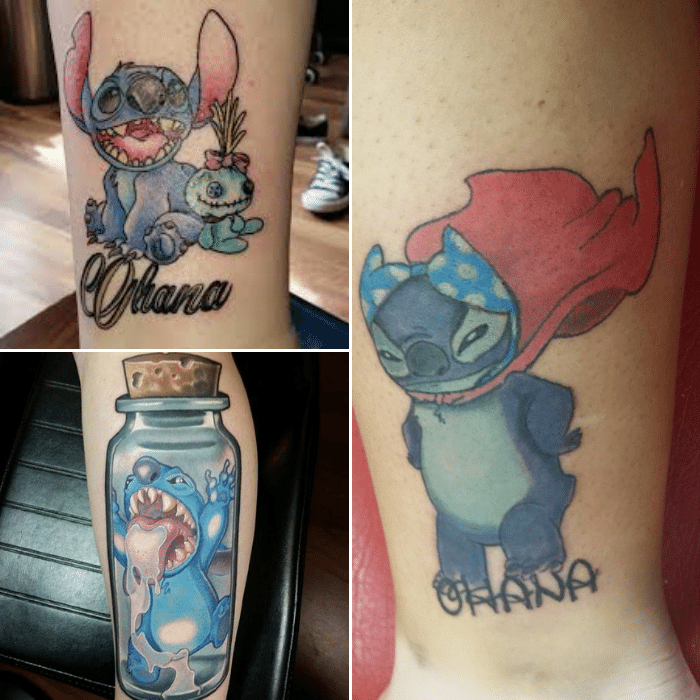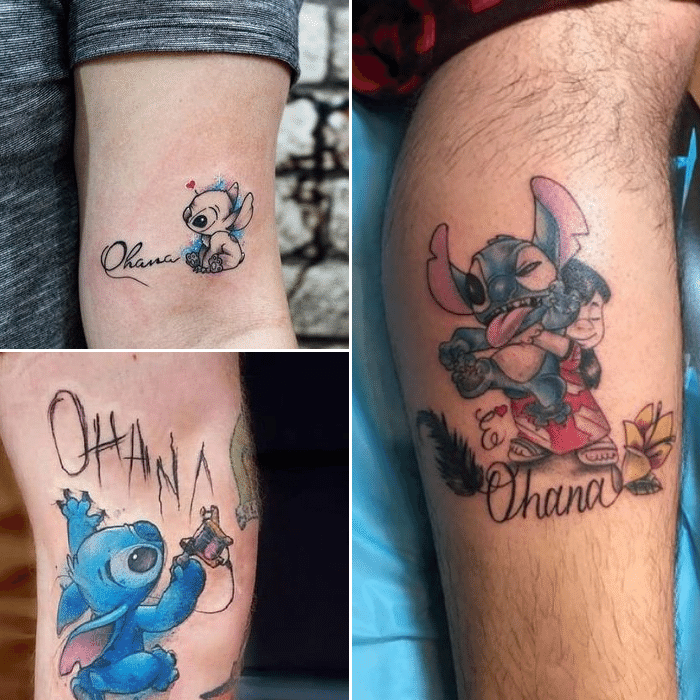 Ohana Tattoo Small
Simple and small Ohana Tattoo Ideas.
An ohana tattoo is one that includes the text "ohana".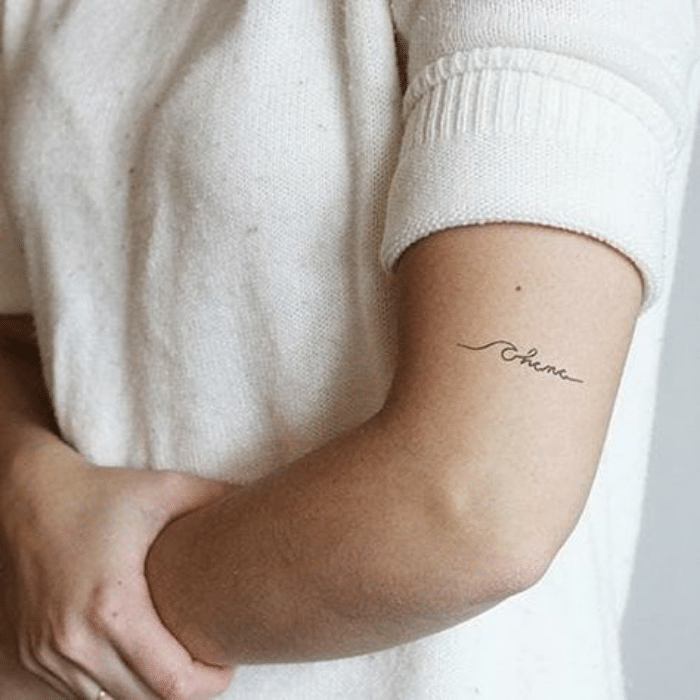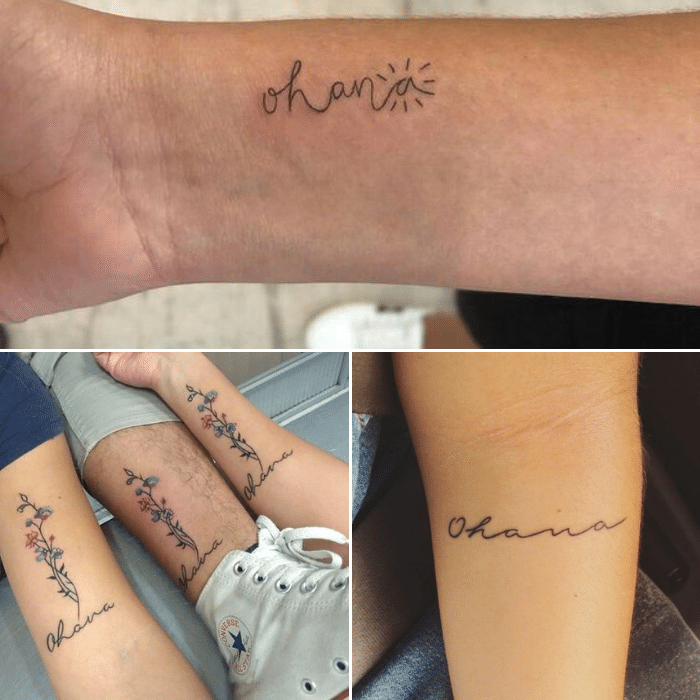 Ohana Tattoo on Foot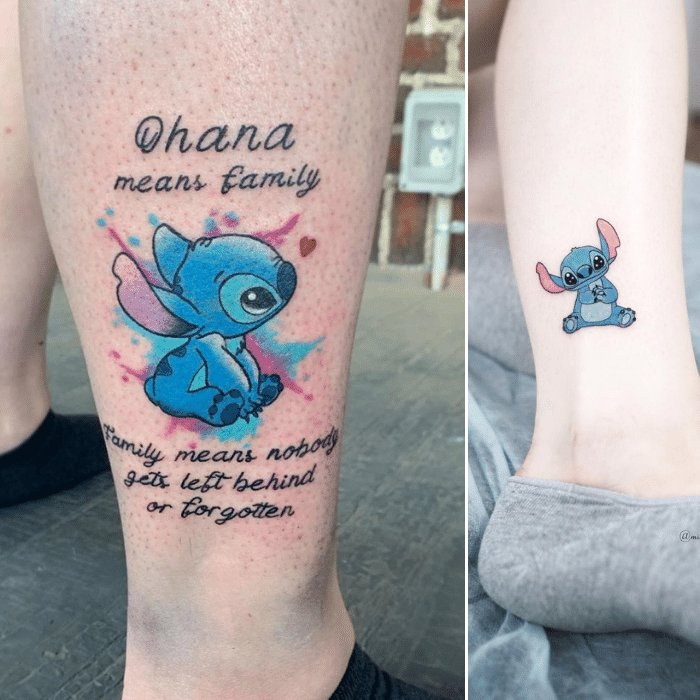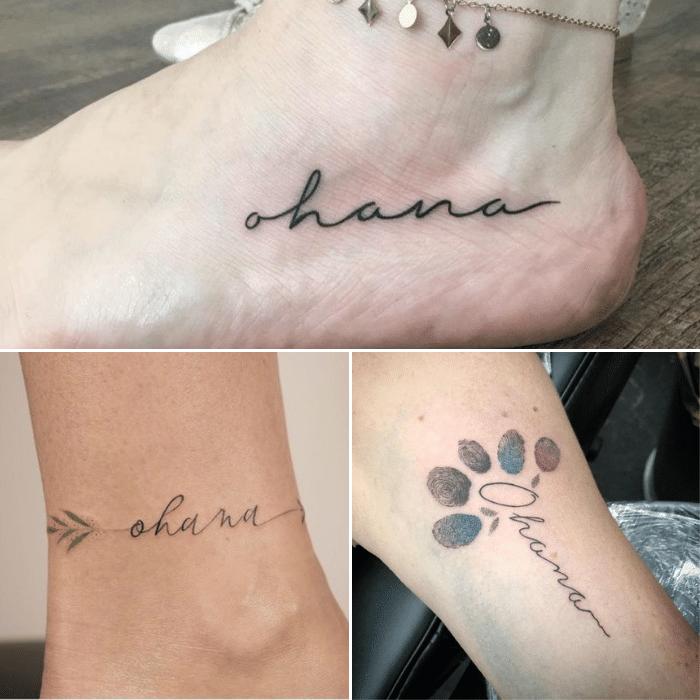 Ohana Tattoo for Guys
If you are thinking about getting an Ohana tattoo, be sure to come up with a design that you will always be proud to have on your skin, and then find a great artist who will be able to make it look great.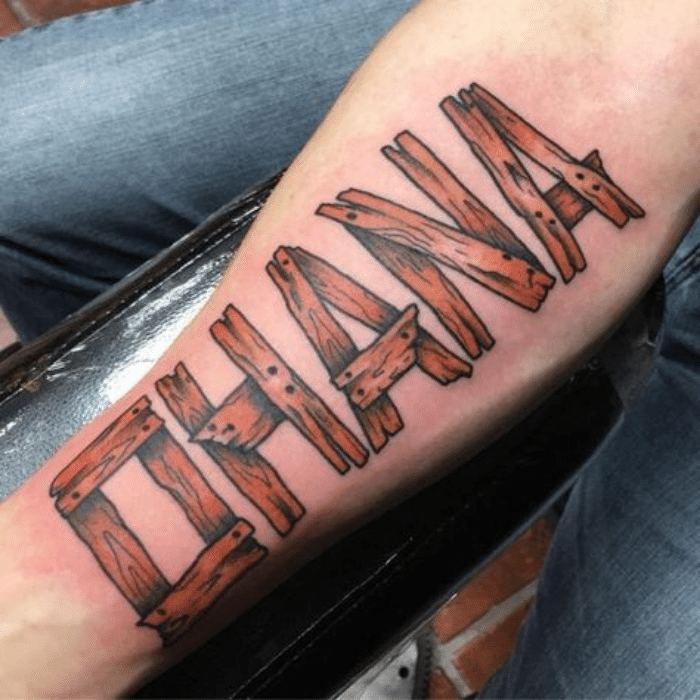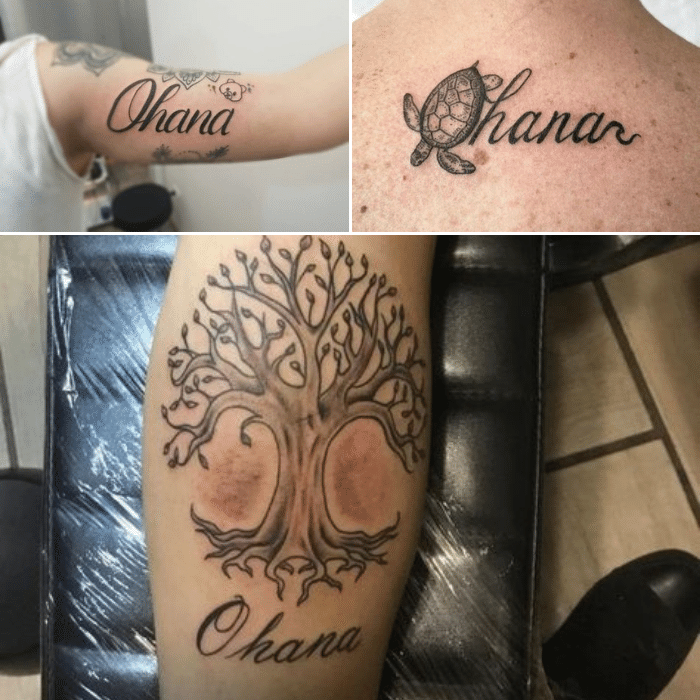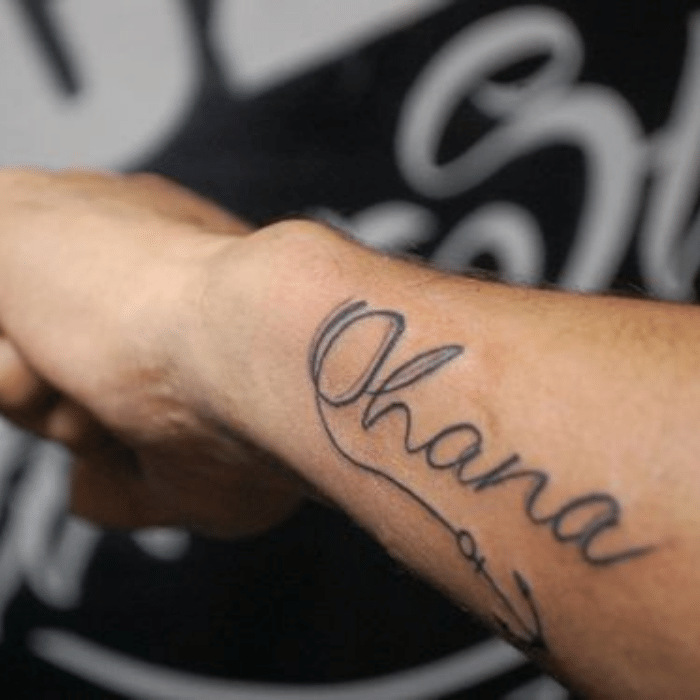 Ohana Tattoo for Women
Ohana tattoos are usually designed with flowing fonts and often in cursive.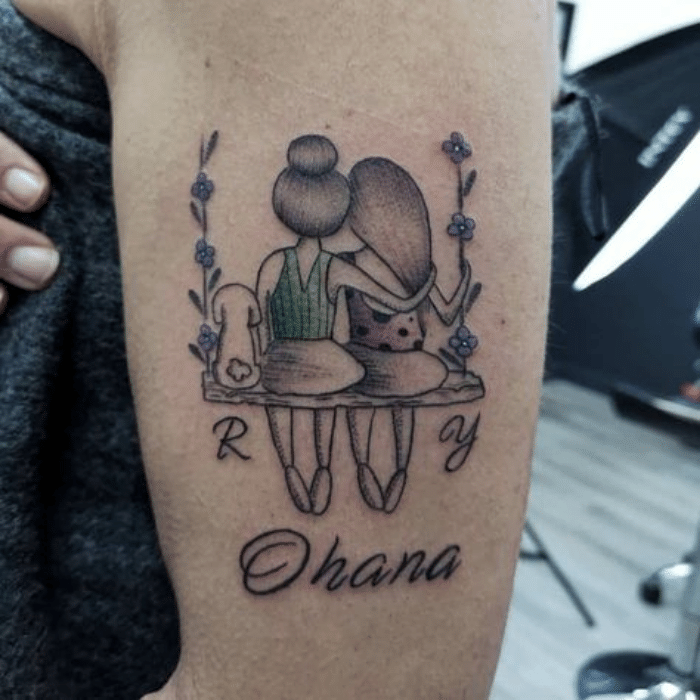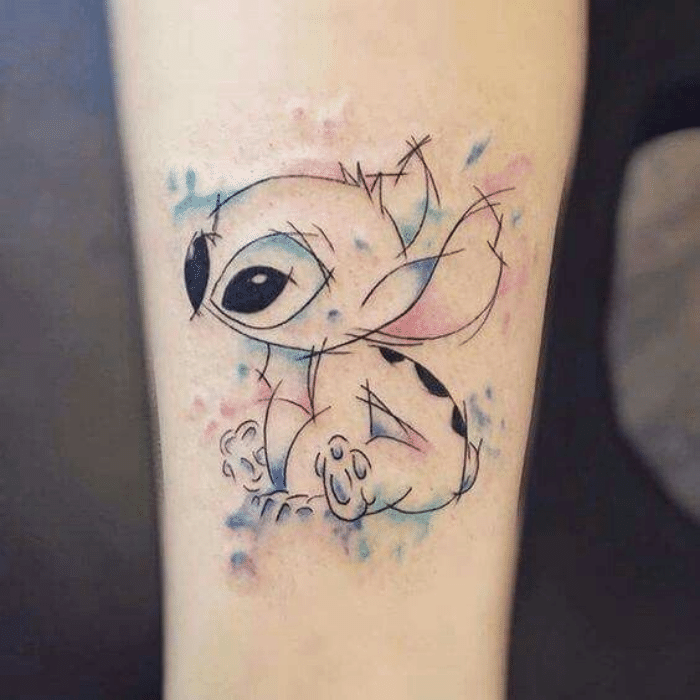 Ohana Tattoo with Flower
Flowers are often added before or after the word in these designs. While you could choose any flower the most popular choice appears to be the hibiscus in red, pink, or orange. This is the national flower of Hawaii and often worn by girls on the island (which ties in with the meaning of Ohana and the movie). This tropical flower represents delicate beauty, peace, and unity and is considered a feminine symbol and therefore will be chosen by more women than men for tattoo designs.