Provence interior design is luxurious, yet it exudes simplicity. The Provencal or "French country" style is very popular amongst those who are trying to bring a touch of country charm to their interior, while maintaining the elegance of a French household. A Provence style interior combines the charm of provincial comfort with a sense of antiquity and wealth.
Contents:
1. Provence Bedroom
2. Provence Living Room
3. Provence Kids Room
4. Provence Bathroom
5. Provence Kitchen
6. Provence Small Apartments
7. Provence Decor
Provence Bedroom Interior Design
A Provence style interior is the most gentle and romantic of all interior design styles. As such, a Provencal bedroom is an ideal choice for a romantic soul. Provence has a certain artistic association. Muted lavender colors, refined wall decorations, fresh flowers and embroidered lace pillow cases should all be incorporated into the bedroom interior design. The Provence style embodies all the best aspects of traditional French country style.
Provence Living Room Interior Design
To transform a standard living room into a stylish Provencal room, it is necessary to fill it with light, pastel hues, slightly aged furniture, accessories made from natural materials, flowers and trinkets made of stone or porcelain.
Provence Kids Room Interior Design
A Provence style children's room is very versatile. Due to its neutral color scheme and great versatility in its decoration and furniture, French country style is not only easy to implement but also to change over time.
Provence Bathroom Interior Design
A Provence style bathroom embodies the picturesque landscapes of the French province with the same name. Provence style interiors combine pastel colors and natural motifs to create a calm, soothing atmosphere. In Provencal design, harsher elements of the southern French countryside seamlessly intertwine with the tenderness of the meadows and the freshness of the sea.
Provence Kitchen Interior Design
A Provence style kitchen provides a great sense of creativity while looking amazing. The kitchen must be well-lit either by a large window or from various sources of artificial lighting. Light pastel walls, aged, scuffed and slightly tarnished furniture, an abundant use of forged metal elements, accessories made of copper and bronze, flowers in clay or porcelain pots, open shelves with plates, wicker elements of decor, natural textiles – all of these will bring together your Provence kitchen design.
Provence Interior Design for Small Apartments
A Provence style apartment is cozy, calm, and incredibly comfortable.
Provence Interior Design for Small Bedroom
A Provence style bedroom epitomizes comfort. To achieve this level of comfort, place a thick blanket and a scattering of pillows and cushions on a large bed with a wrought-iron headboard. Voila!
Provence Interior Design for Small Living Room
A Provence style living room is designed to be cozy and comfortable, but also functional. A small living room is often combined with a kitchen that is later separated into designated areas/zones.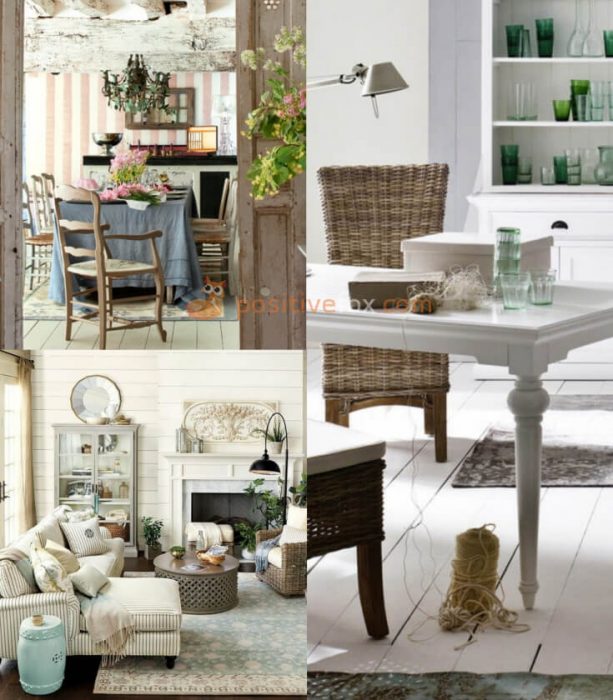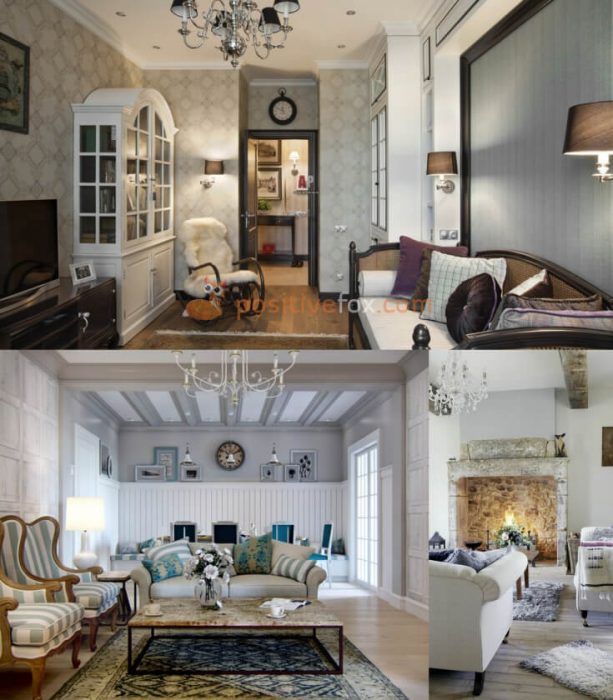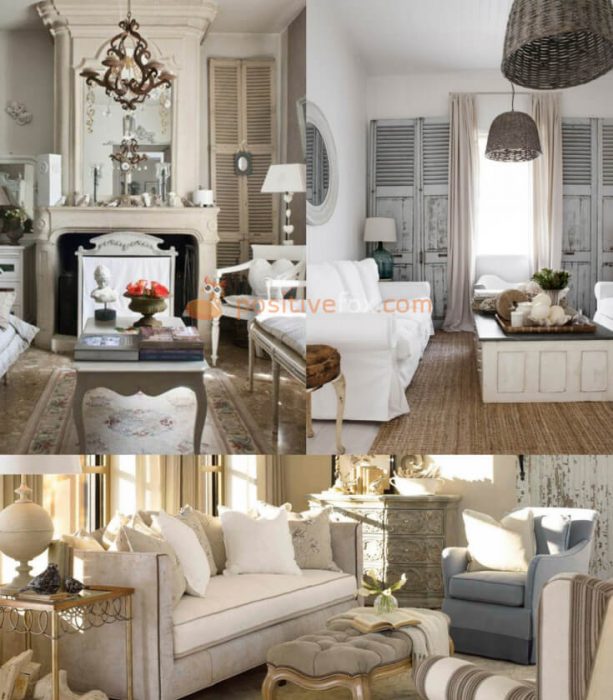 Provence Interior Design for Small Kids Rooms
Wallpaper (monochrome, flower patterned or striped), as well as decorative plaster and wood paneling, would look best in a small city apartment room.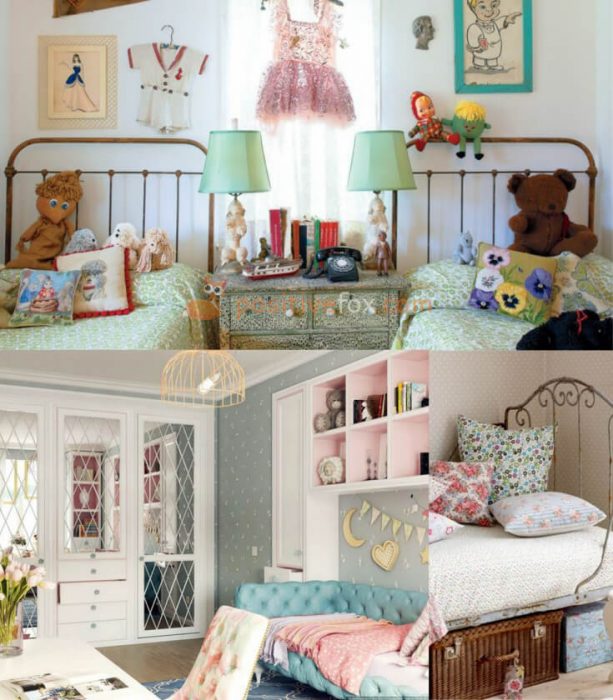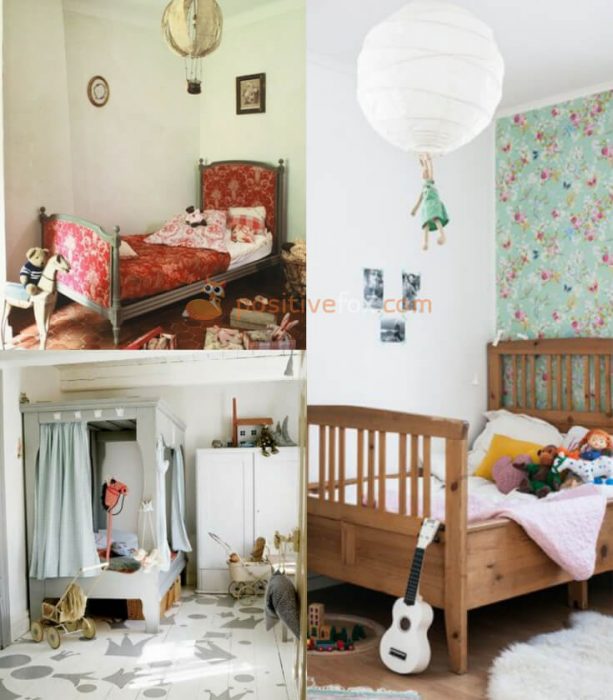 Provence Interior Design for Small Bathroom
A Provence style bathroom often contains floral ornaments. However, they mustn't be too obvious. Other decor elements such as cell and strip lighting are also used. The most important characteristics to keep in mind when choosing ornaments for a small bathroom are simplicity and elegance. If there is no window in your small bathroom, the illusion of one can easily be created by a hanging a large framed mirror or a sketch of a landscape.
Provence Interior Design for Small Kitchen
Provence style kitchen design begins with the decoration of the walls. It is worth substituting wallpaper with ceramic tiles or brickwork painted white or cream. A key feature of the Provencal kitchen is a wooden shelf with utensils and multi-colored spice jars.
Provence Decor Accessories
A distinctive feature of Provence style interior design is the abundance of accessories. Mirrors and clocks in forged metal frames, candelabras, ornate candlesticks, wicker baskets and statuettes. The symbol of France is a rooster and for this reason, you can often see statuettes of this bird in Provencal interiors.