Natural stone, glossy shiny metal, wood, rich textures and tropical themes are the emerging interior design trends for 2019, according to design experts. For the next two years, simplicity, environmental friendliness, modest luxury and comfort will be key features in home interior design.
We live in a busy age of technology, innovation and online communication that drives us to crave cozy, comfortable and harmonious design even further.
Contents:
1. Marble Interior Design
2. Metal Interior Design
3. Wood Interior Design
4. Tropical Interior Design
5. Patterns and Textures
6. Color Schemes Trends

Marble interior design trends 2019
Natural stones such as marble, onyx, granite, agate are widely used in interior design since these are considered a sign of wealth and prosperity. High quality imitation stones can also be used to good effect. One of this season's biggest trends will see complex geometric patterns printed on marble.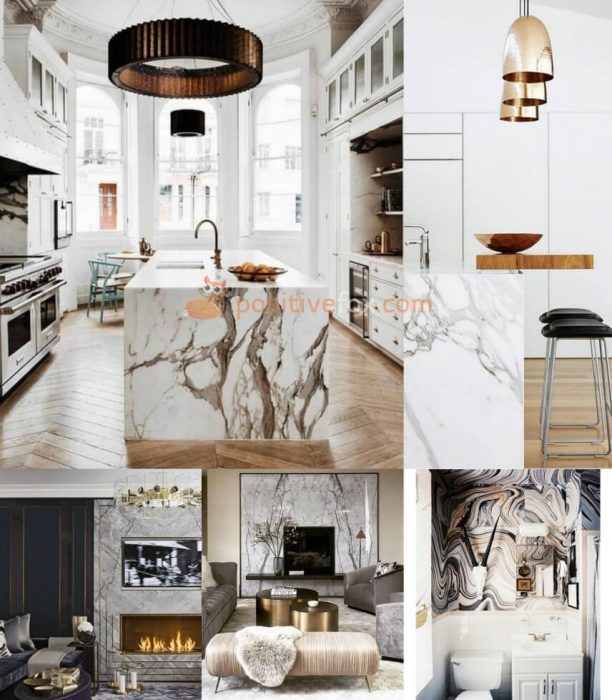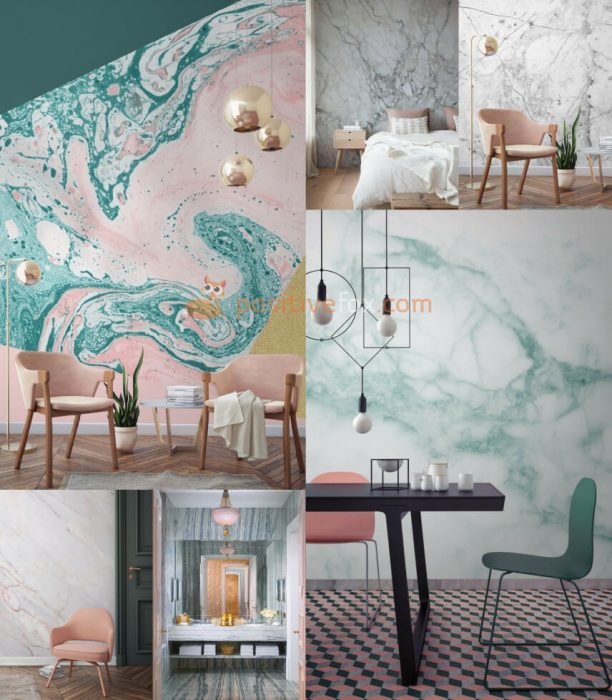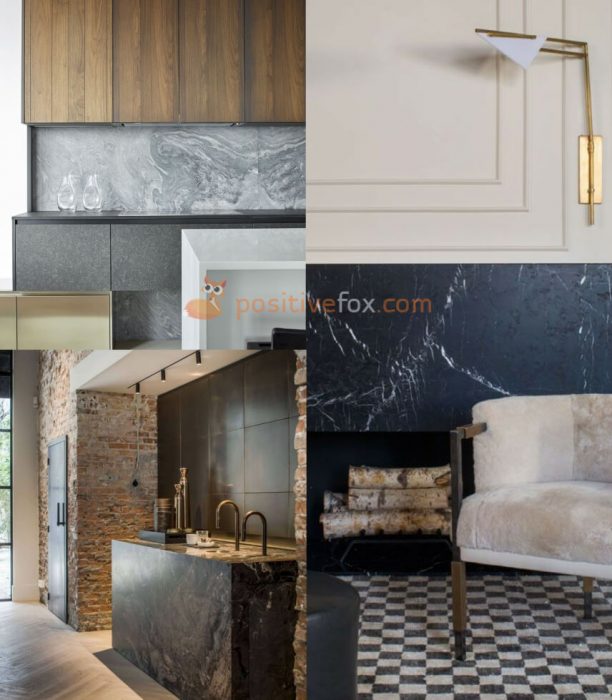 Metal in interior design. Interior design trends 2019
Brass, copper, iron, chrome, stainless steel, gold, silver and aluminum are leading metals in modern interior design trends. Glossy shiny metal makes an interior feel elegant and modern. Copper and brass can be used to create warmth while maintaining a contemporary edge.
Modern Wood interior design. Interior design trends 2019
Wood is one of the most popular interior design materials for a reason. Due to its variety of colors, grain patterns and textures, wood can be used in a variety of styles and can emphasize any interior design concept. The texture of wood makes it pleasant to touch and it's no wonder that it is in very high demand.
Tropical interior design. Interior design trends 2019
Tropical interior design ideas bring relaxation, comfort and peace to your space. A natural themed interior can be achieved by decorating either a single wall or an entire room. Some of the most popular elements when creating a tropical paradise are realistic digital prints, stylized graphics, paintings resembling flower fields and dense vibrant tropics.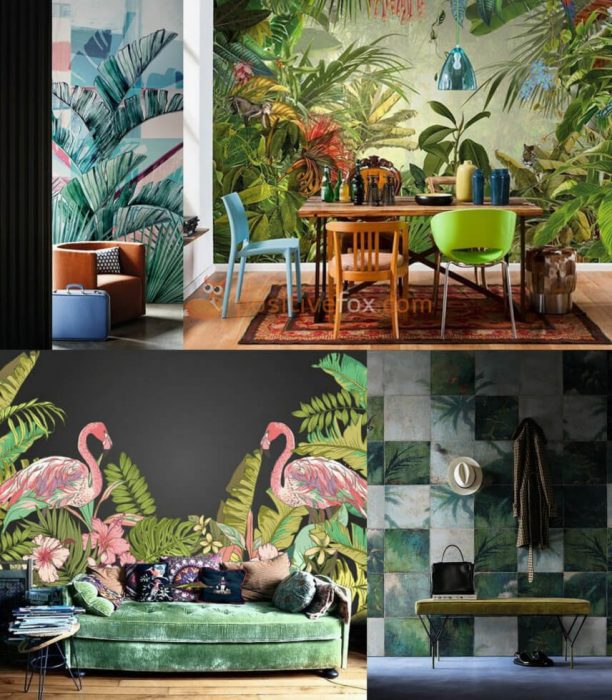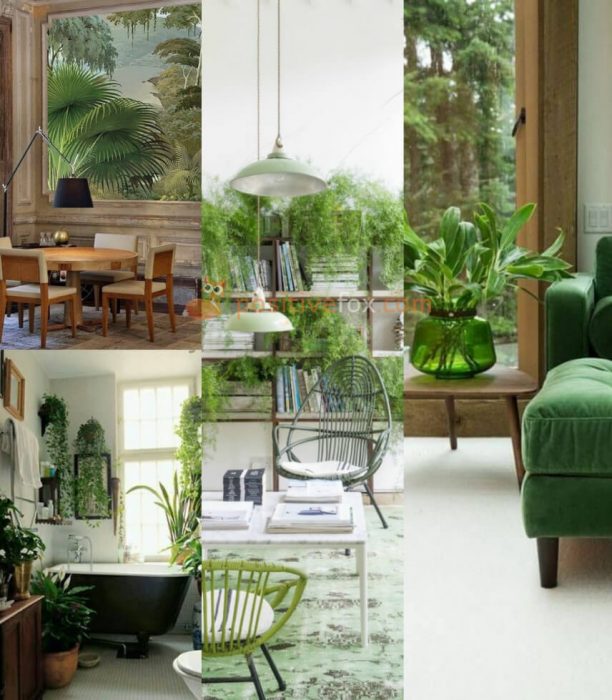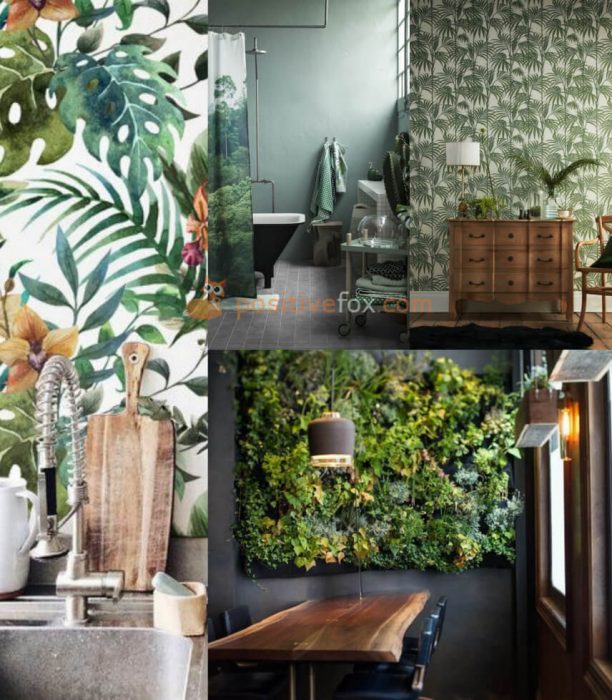 Interior design patterns and textures. Interior design trends 2019
Patterns and textures are widely used in interior design. In fact, this trend is so popular that it is hard to find any interior design which doesn't incorporate textures or patterns. Geometric compositions of polygons are also used as a base for shaping objects and surfaces. Texture is the thing that makes your living space special. With right patterns and textures, you can raise your design to the next level.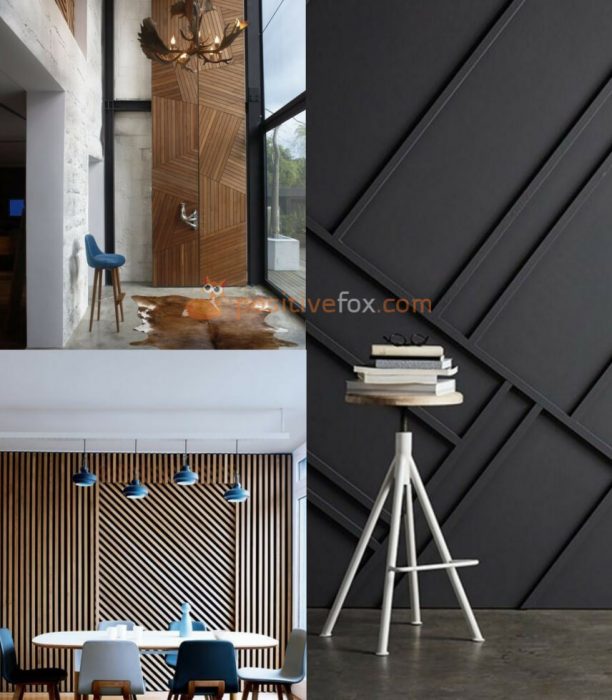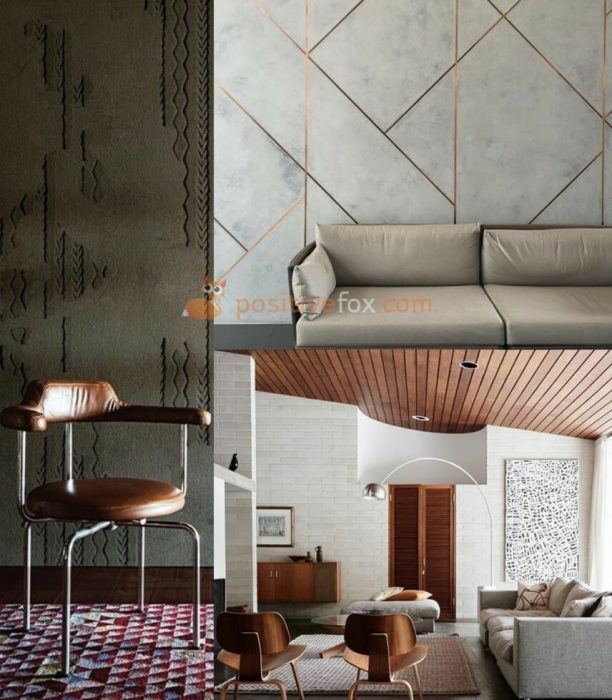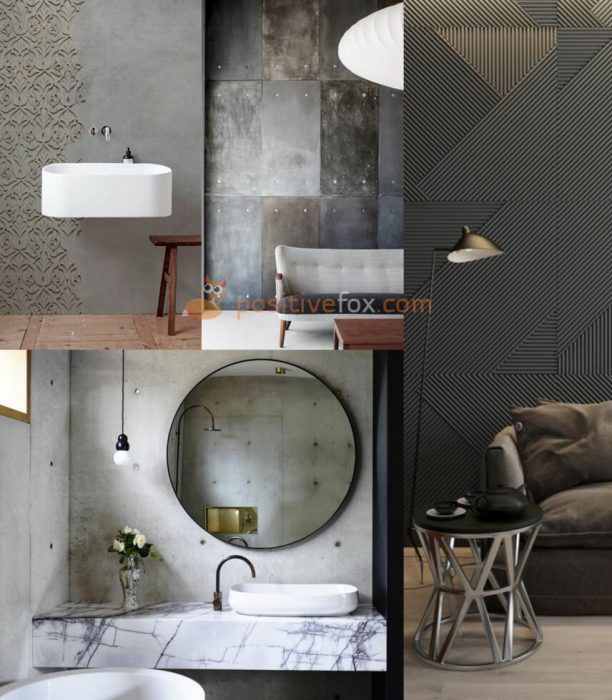 Interior design color schemes. Interior design trends 2019
The most popular interior design color schemes are classic black and white, gray, blue, marsala, emerald and pink. We have handpicked some amazing, on trend color scheme ideas for your interior design:
Black and White Interior Design Ideas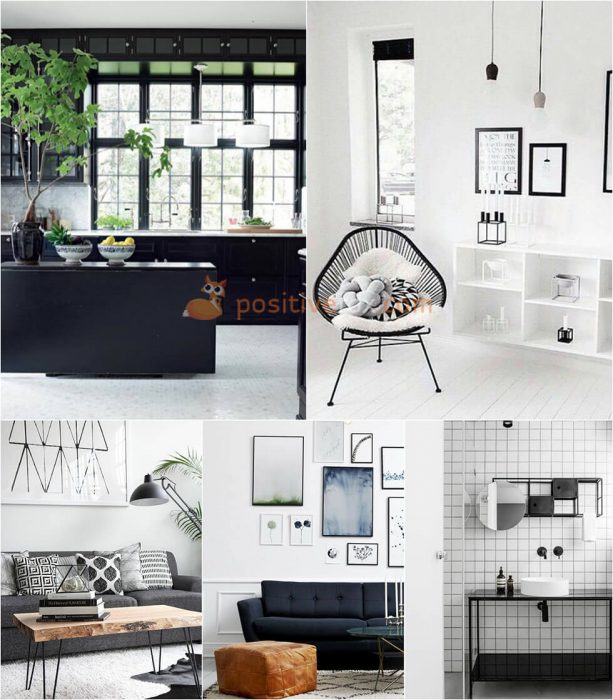 Grey Interior Colour Schemes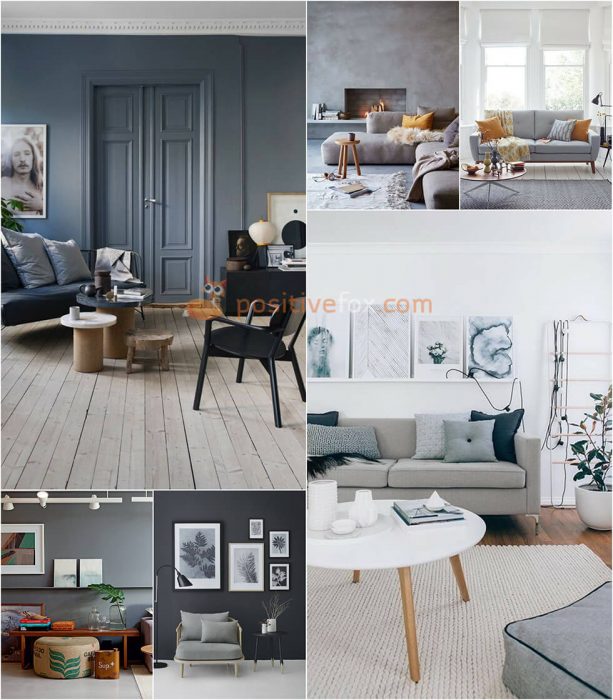 Blue Interior Design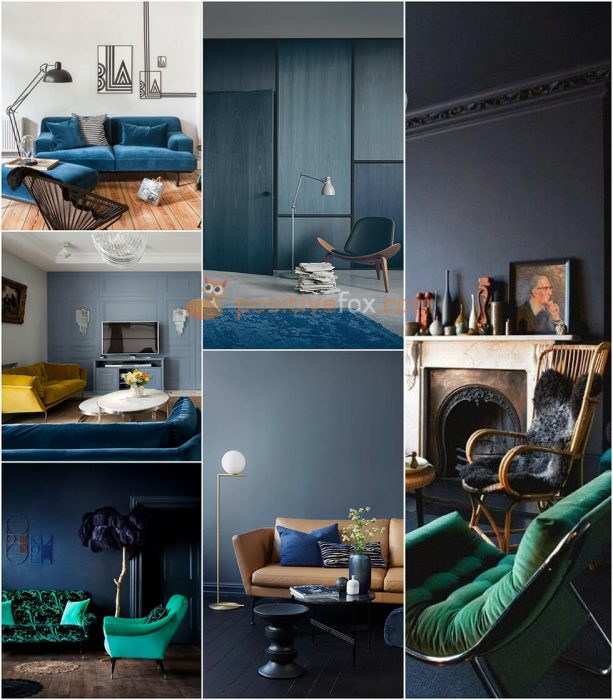 Marsala Color in Interior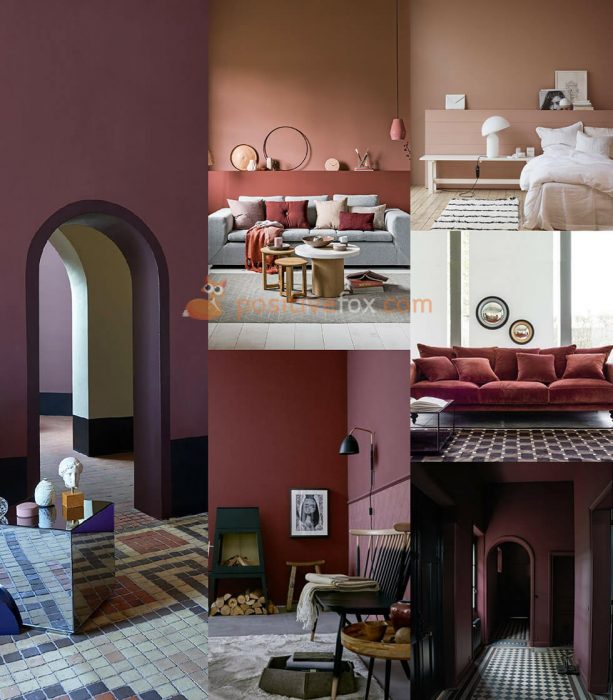 Emerald Interior Design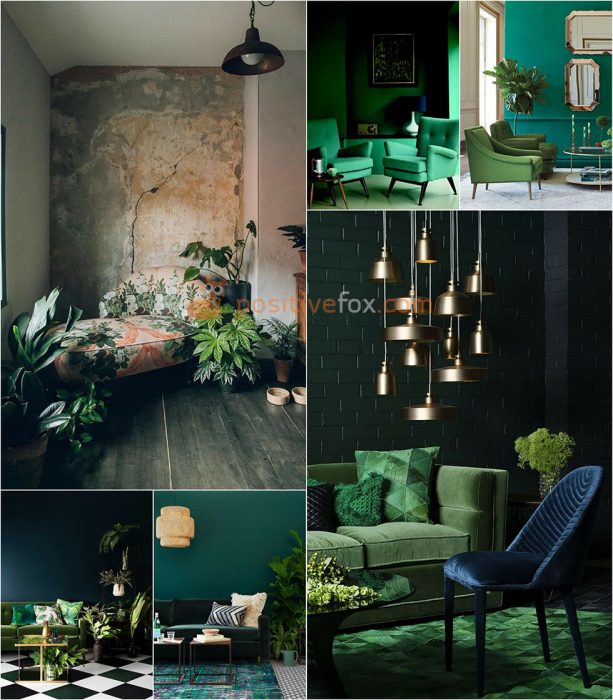 Pink Interior Design