Modern design trends are constantly evolving, and bathroom interior design trends are no exception. A bathroom, whether it's in an apartment or a house, gives you great design freedom and a choice of color schemes.
Current bathroom interior design trends allow you to move away from the traditional elements such as tile, to incorporate more intricate features like lighting arrangements which add to the functionality of the interior.
Contents:
1. Scandinavian Bathroom
2. Country Bathroom
3. Provence Bathroom
4. Loft Bathroom
5. Classic Bathroom
6. High Tech Bathroom
Scandinavian Bathroom Design
Nordic bathroom design often features wooden surfaces. The texture of wood is perfect for creating a warm and welcoming atmosphere in a bathroom and it also creates a nice contrast when paired with sleek white surfaces. Wood is often used in Scandinavian bathroom storage units, as well as for sink surrounds or for bathroom furniture which is less exposed to moisture.
Small Spaces Scandinavian Bathroom
Typically, small rooms tend to be quite challenging in terms of interior design. Scandinavian design is a perfect solution for small spaces. Combine a light finish on the walls and ceiling with a dark floor to create the illusion of a bigger space. A snow-white toilet also looks striking against a dark floor.
Country Bathroom Interior Design
Imagine what a typical picturesque village house looks like: the walls are whitewashed and plastered and the wooden windows are painted. These same design choices apply when designing a country bathroom. When it comes to decorating a country style bathroom, note that natural materials and objects are characteristic in this design. Furnishings should be simple and functional. For example, a rustic vanity unit, towel rail and mirror.
Country Interior Design for a Small Bathroom
If there is a window in the bathroom, even a small one, make sure you hang patterned curtains made of cotton, linen or calico. A country style interior is instantly recognizable by the dazzling whiteness of its walls and ceilings. Include small paintings of landscapes, as well as a bookcase with open shelves, which can be covered in semi-transparent curtains if you wish.
Provence Bathroom Interior Design
A Provence style bathroom embodies the picturesque landscapes of the French province with the same name. Provence style interiors combine pastel colors and natural motifs to create a calm, soothing atmosphere. In Provencal design, harsher elements of the southern French countryside seamlessly intertwine with the tenderness of the meadows and the freshness of the sea.
Provence Interior Design for Small Bathroom
A Provence style bathroom often contains floral ornaments. However, they mustn't be too obvious. Other decor elements such as cell and strip lighting are also used. The most important characteristics to keep in mind when choosing ornaments for a small bathroom are simplicity and elegance. If there is no window in your small bathroom, the illusion of one can easily be created by a hanging a large framed mirror or a sketch of a landscape.
Loft Bathroom Interior Design
In loft interior design, the bathroom, bedroom and utility rooms tend to be hidden from view. The toilet is always concealed, while the bathtub can often be located directly in the sleeping area.
Loft Interior Design. Ideas for a Small Bathroom
It is often a good idea to install a shower enclosure in a small bathroom. Its walls can be decorated using concrete or wood. Many glass elements can be incorporated into the design of a small bathroom. These can include a glass washbasin and a matching shelving unit.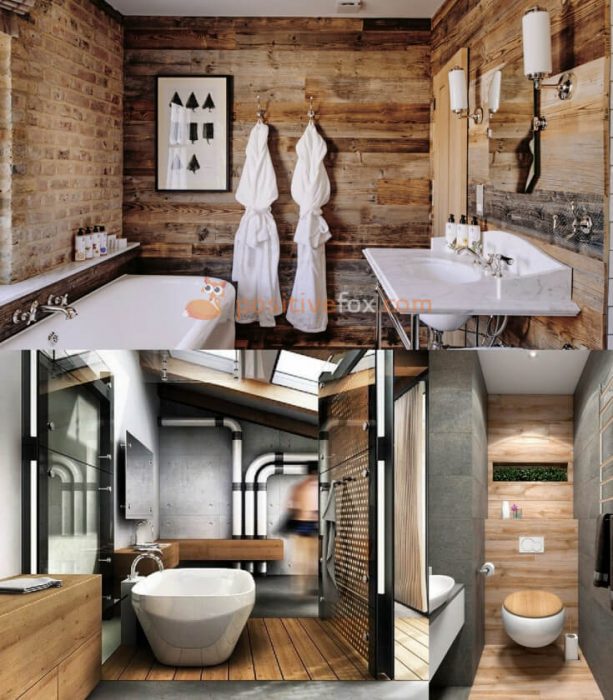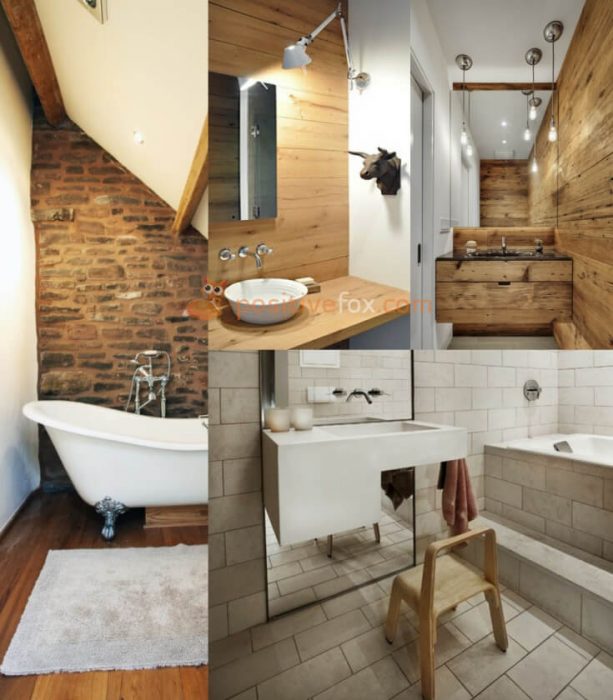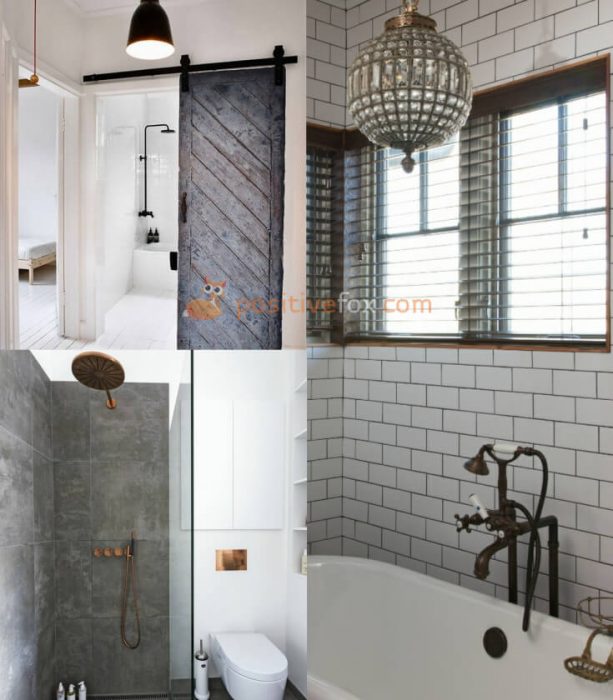 Classic Bathroom Interior Design
A classic style bathroom will neatly tie an interior together. Small podiums, columns, table tops and oval or round basins combined with graceful armchairs, expensive chandeliers and luxurious paintings are at the heart of classical interior design. Key features of this style are embellishments such as gold, bronze or copper handles and hinges, elegant taps and carved bathtub legs.
Classic Interior Design for a Small Bathroom
A classic style bathroom design indicates that the owner has good taste. This style of bathroom is always elegant, calm, and a pleasure to be in. There are no bright color combinations, rough textures, ultra modern pieces of furniture or futuristic technology that stick out. A classic bathroom is very calm, comfortable and truly luxurious.
High Tech Bathroom Interior Design
A  high tech style bathroom will add space and modernity to your room. The main feature of this style is high functionality with very few accessories or furniture.
High Tech Small Bathroom Interior Design
A high tech style bathroom may not incorporate comfort and romanticism in the way that the Provence, Country or Art Nouveau styles do. But at the same time, it will contain all the functional components that are necessary in a bathroom.