An architectural style is characterised by the features that make a building notable and historically identifiable.
Architecture provides a sense of place and support of all types of human activity. Architecture helps the man-made fit in harmony with the environment while promoting health and well-being, enriching lives aesthetically and spiritually, providing economic opportunities, and creating a legacy that reflects and symbolises culture and traditions.
Do you want to know the difference between Victorian and Renaissance Architectural Styles?
Learn What's What and Who's Who.
List of Architectural Styles
1. Victorian Architecture – How to Identify a Victorian House
Victorian architecture is the term used to describe a style of architecture that became popular during the reign of Victoria from 1837-1901. There are a number of features that characterise a typical Victorian property.
[adsforwp id="4449″] Key features:
'Dollhouse' effect with elaborate trim;
Larger Window Panels & Stained Glass;
Bay Windows;
Towers & Turrets;
Decorative Bargeboards;
Decorative Gables;
Asymmetric Design;
No Garages / Parkin;
Imposing 2-3 stories;
Mansard roof;
Bright colours.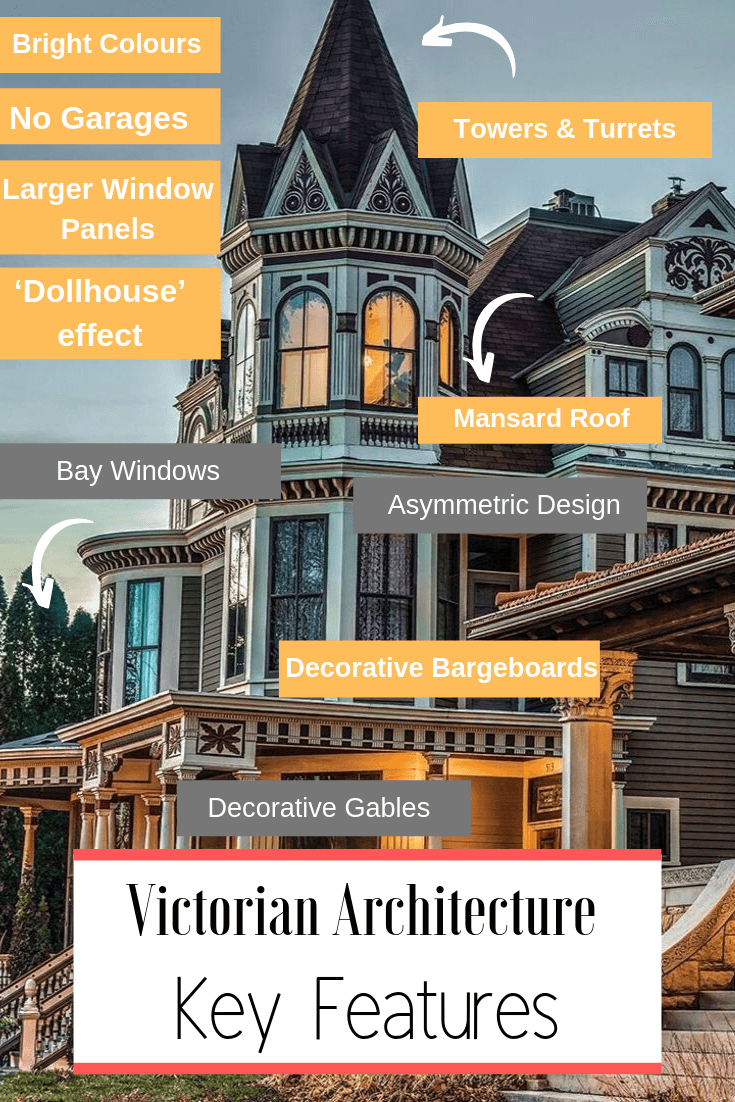 Where to see it:
Selwyn College (University of Cambridge). Cambridge, United Kingdom.
San Francisco US.
 Victorian Architecture in Australia.
2. Modern Architecture
Modernism is a blanket term given to a movement at the turn of the 20th Century and can include styles such as Futurism, Post-modern and New Classical. In architecture, it's defined as a design language with an emphasis on form rather than ornament; structure and materials rather than picturesque constructions; and the rational and efficient use of space.
Key features:
Use of modern materials;
Low buildings;
Interaction with interior and exterior spaces;
Glass, reinforced concrete and steel;
Natural light;
Lack of the decorative details;
Simplicity in form and design.
Where to see it:
Heydar Aliyev Center in Baku.
The Guggenheim Museum in New York.
Glass House (Philip Johnson, New Canaan, Connecticut, USA, 1949).
The Fallingwater House (Frank Lloyd Wright, Mill Run, Pennsylvania, USA, 1935).
3. Gothic Architecture
Gothic architecture, architectural style in Europe that lasted from the mid-12th century to the 16th century. The original Gothic style was actually developed to bring sunshine into people's lives, and especially into their churches.
Key features:
Height and grandeur;
Pointed arches;
Vaulted ceilings;
Light and airy buildings;
Rosetta window;
Jamb figures;
Pointed tympanum
Where to see it:
Duomo di Milano, Milan, Italy.
4. Renaissance Architecture
Renaissance architecture is the architecture of the period between the early 15th and early 17th centuries in different regions of Europe, demonstrating a conscious revival and development of certain elements of ancient Greek and Roman thought and material culture. Stylistically, Renaissance architecture followed Gothic architecture and was succeeded by Baroque architecture.
Key features:
Square buildings;
Flat ceilings;
Classical motifs;
Arches and domes;
Roman-type columns;
Enclosed courtyards;
Arcades of vaulted bays.
Where to see it:
St Peter's Basilica, Rome.
Duomo di Firenze – Santa Maria del Fiore church in Florence (Tuscany, Italy).
5. Baroque Architecture
Baroque architecture, architectural style originating in late 16th-century Italy and lasting in some regions, notably Germany and colonial South America, until the 18th century.
Key features:
Bright colours;
Vividly painted ceilings;
Convex and concave walls;
Paired columns;
Elaborate ornamentation;
Grandeur;
Drama;
Contrast (especially in lighting);
Curvaceousness;
Rich surface treatments;
Gilded statuary;
Twisting elements.
Where to see it:
The Catherine Palace – a masterpiece of Baroque. St. Petersburg. Russia.
St. Petersburg. Russia.
What is Architectural Style?
At any time several styles may be fashionable, and when a style changes it usually does so gradually, as architects learn and adapt to new ideas.
The new style is sometimes only a rebellion against an existing style, such as post-modernism (meaning "after modernism"), which in 21st century has found its own language and split into a number of styles which have acquired other names.
A architectural style may include such elements as: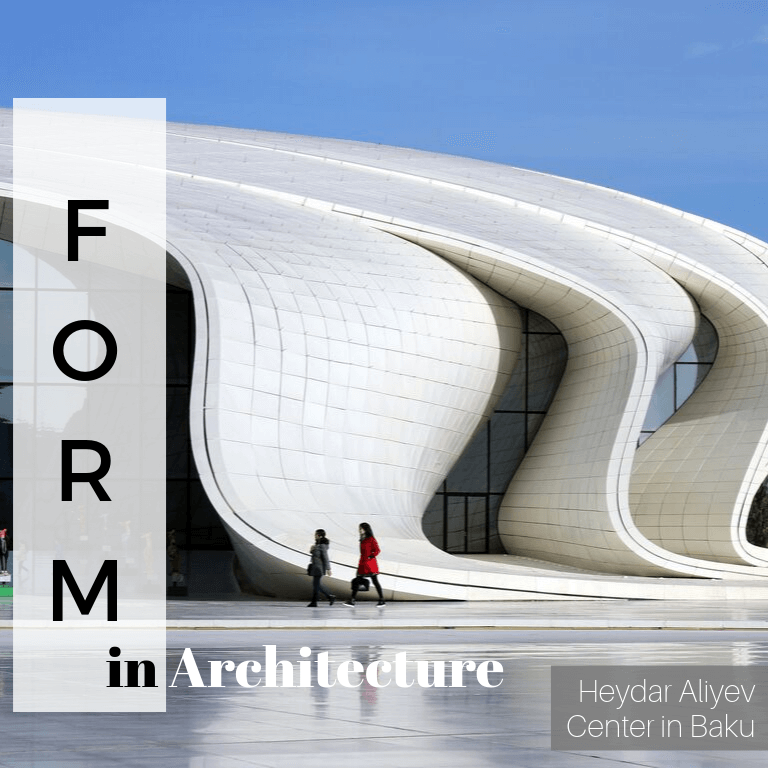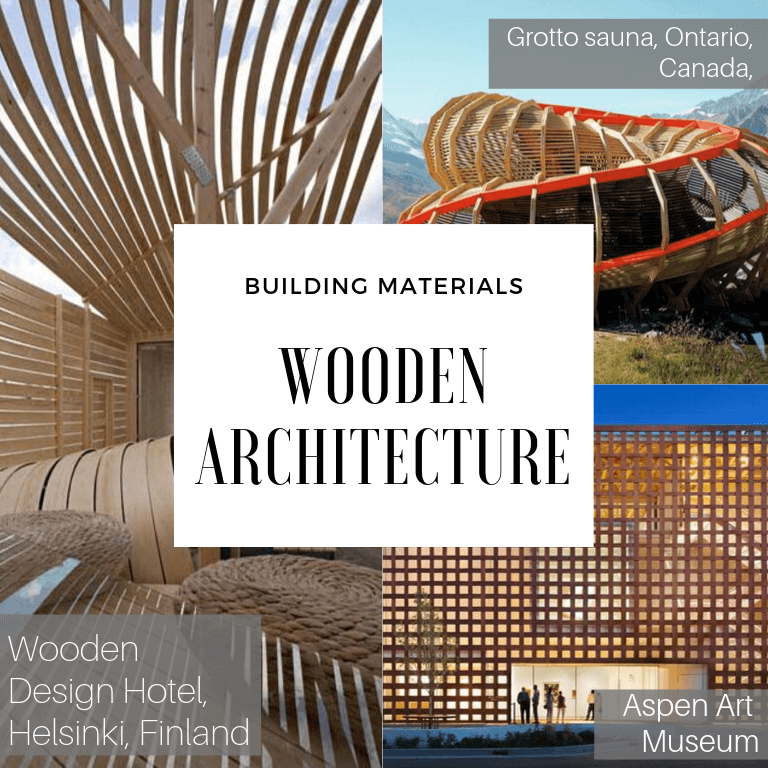 Most architecture can be classified within:
CHRONOLOGY OF STYLES (which changes over time reflecting changing fashions);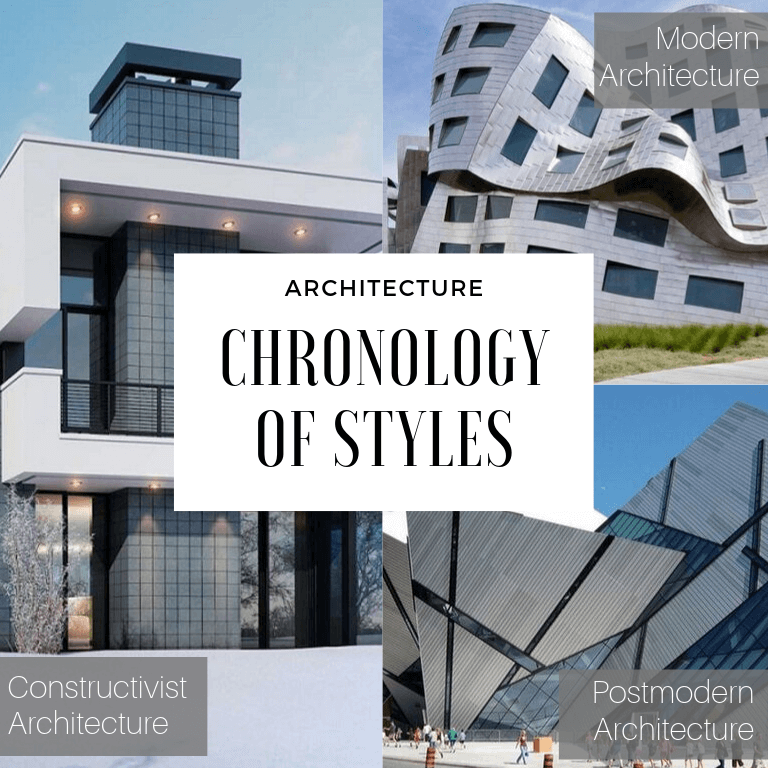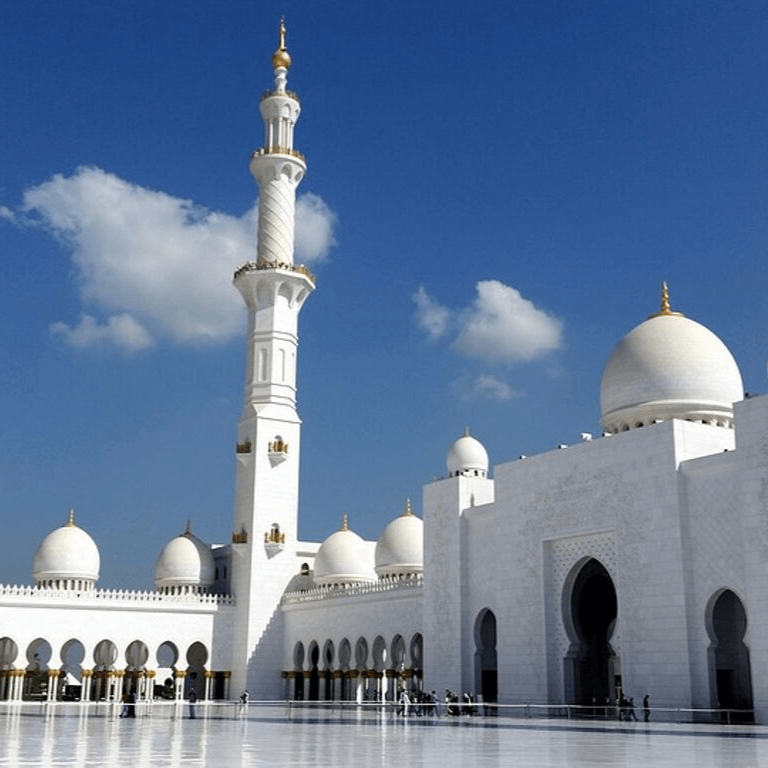 TECHNOLOGY, OR MATERIALS WHICH MAKE NEW STYLES POSSIBLE.